So after my last paycheck, I decide to get the fabled Malco Mode 582 petticoat of floofy lore. The cheapest I could find it at was www.dancecenter.com, aka Ginny's Promenade Dance Shoppe, a square-dancing store.

The petti itself cost $51. I paid $10 for shipping and $4.59 in sales tax, since i live in the same state (hey, shorter shipping time, right?) I got the 582 in the petite size and "natural" color.

I got the Paypal receipt immediately, but did not get a confirmation e-mail from the shop itself. I e-mailed them to confirm my order, and got a reply the next day saying that they got my order, but the petti I wanted was on back-order so it would take an extra 7-10 days.

Today, exactly two weeks after I ordered it, the petti arrived in a smallish box:


yes, that is a cat.

The petti was in the box, inside a sealed plastic bag.

Ok, this petticoat is MASSIVE. Not ungodly huge, but really huge compared to my other petticoats (homemade and one from ITS).

On to the pictures!(as always, keep in mind that I am 6'1). Due to the length of the skirt I threw on, I'm wearing the pettis at my hips.

Without any petticoats (how sad!)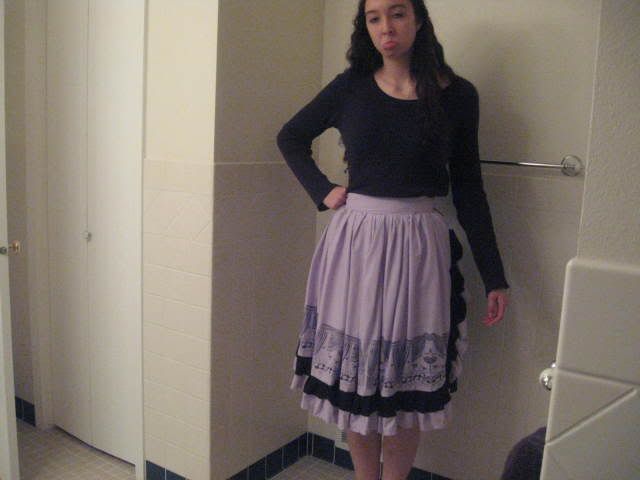 With my ITS petti on



With the Malco Mode petticoat on. As you can see, it has a slightly triangular shape.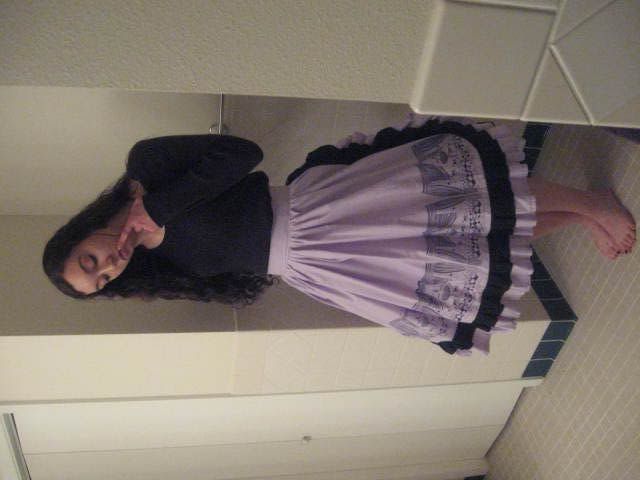 After I modded it. Success! All i did was take the first layer of tulle (there are 2 layers), and tucked it up into the waistband in four or five places. ( the poof is actually a little bigger than it looks in this pic)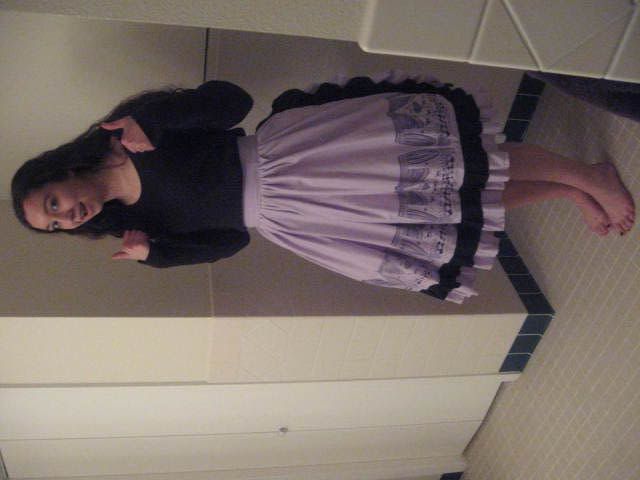 Now THIS is huge- with the modded malco mode AND the ITS petti on. The picture does not properly show how gigantic this is! I would only leave this level of poof to super-sweet lolitas.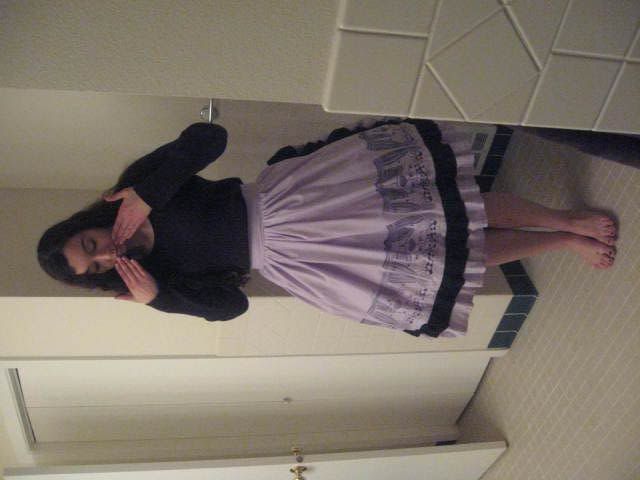 So, overall-

Malco Mode 582: 9/10
This is an extremely soft petticoat that is the perfect length (19.5 inches). I took off one point because of the triangle-ish shape, but that is quickly and easily modified. I would recommend that most girls get a size medium- I have a 29 inch waist and ordered a petite size, and it barely fits over my hips. besides, the elastic is secured with a button, so it can easily be made smaller. Also, this petti is for those who love lots of poof! If you want a little poof, I recommend an ITS petti. If you want medium poof, Malco Mode 580 would probably be best.

Promenade Dance Shoppe: 10/10
Quick service, excellent communication (they even have a 1-800 number), and a good selection of colors and sizes. They also have pretty much the cheapest price on the internet, so I very highly recommend this shop!


If anyone has any other questions please ask! Also, to the mods: I'll leave up these pictures for a while, so if you'd like to add this to the memories, feel free!