I took photos of the old Secret Shop / Antenna Tea Party style replica shoes, lined up with the new Secret Shop Tea Party / Enamel style replica shoes. Both of these are replicas made by Secret Shop, of original designs from Angelic Pretty.
I know the new designs have actually been available for a while, but I thought it would be interesting to see how far these have changed.

Here they are, lined up side by side, both pairs in size M. The old design is on the left, and the new design is on the right. The old design shown here has been worn a few times but the new design is brand new.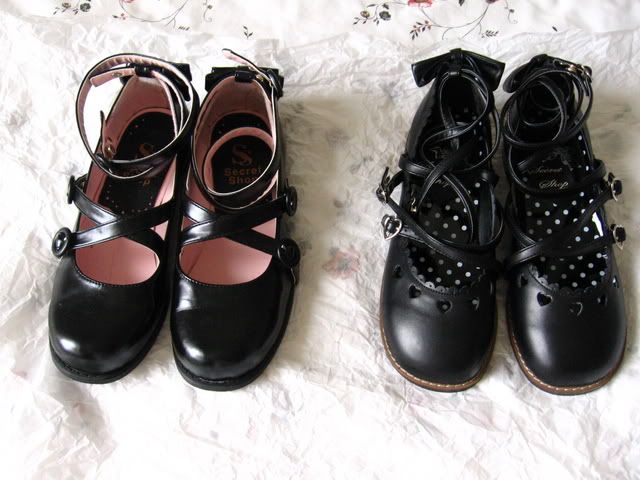 The new shoes feature a line of exposed faux leather sole stitching!
The insoles on the new design have a polka dot print lining.
The straps on the new design are much thinner.
The toe box shaping on the n ew design is now subtly slanted to the left/right on respective shoes.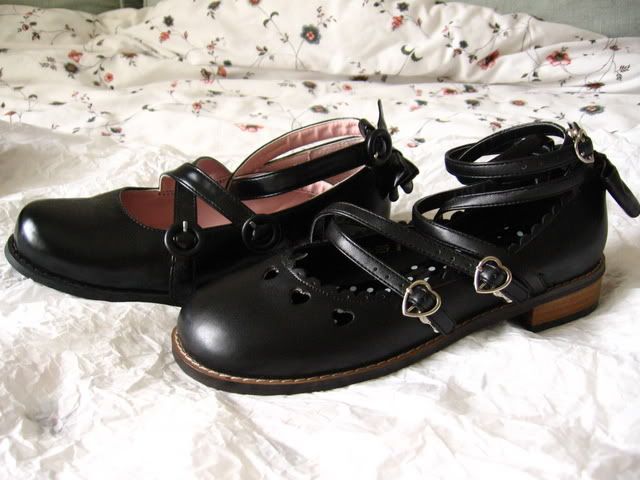 The material on the old Tea Party shoes has a shinier, semi-patent finish, and is made from a softer material.
The new design has a stiffer, leather-textured material.
The new design shoe now features heart-patterned metal hardware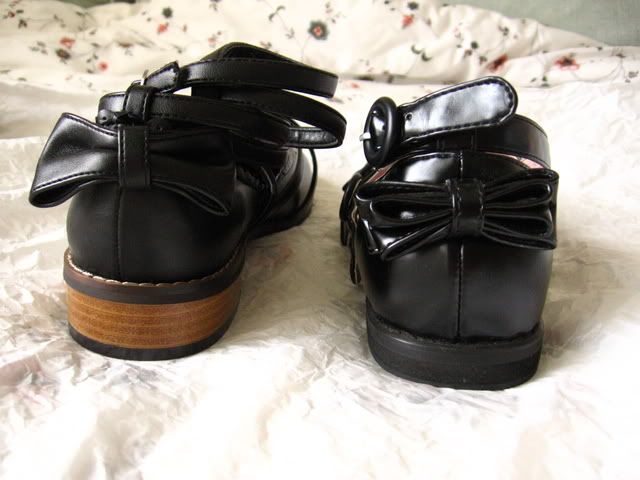 The new shoes have a slightly higher heel and a stacked-leather look heel, whereas the old ones have a cushioned rubber outsole.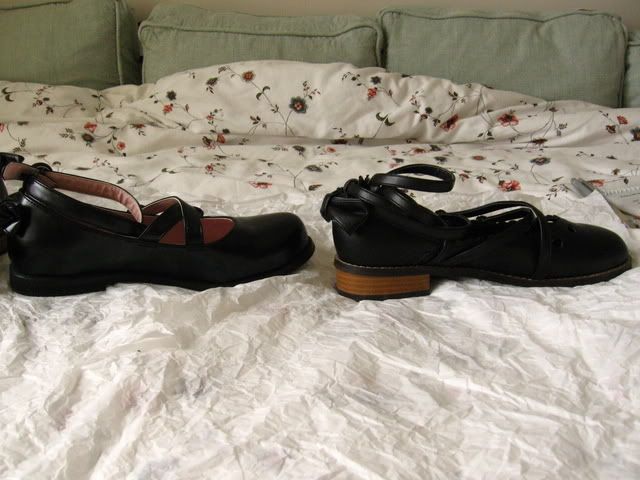 The toe box on the old shoes are more contoured, while the new shoes have a flattened ballet style toe box.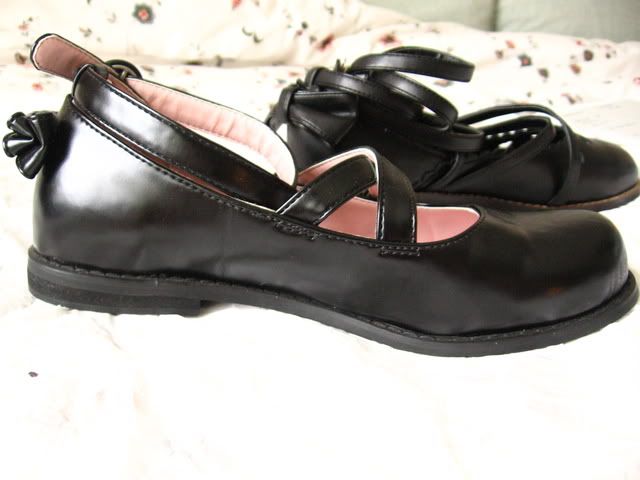 The shoe opening on the old shoes is turned-in and remains as one piece. The crisscross straps start at the shoe opening.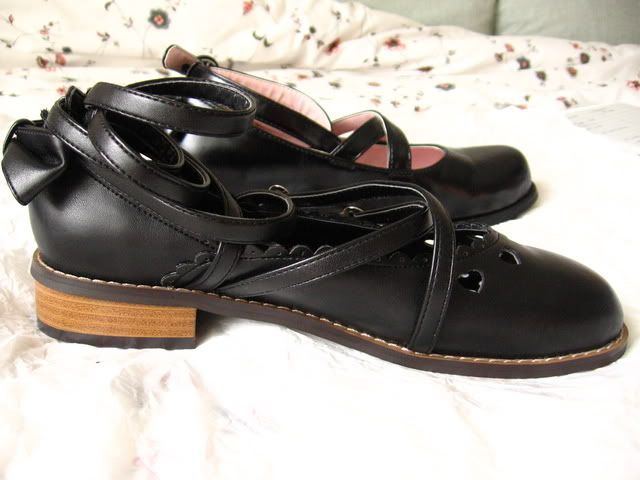 The new design features a scallop edge that splits at the instep, and crisscross straps start from the exterior sole of the shoe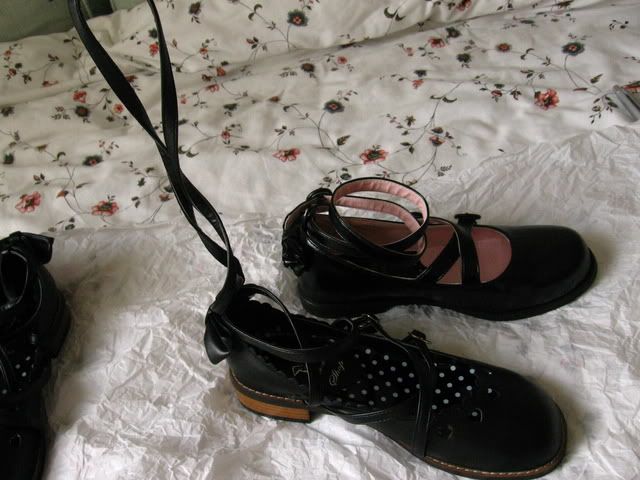 The ankle straps on the new design are much longer than the previous design.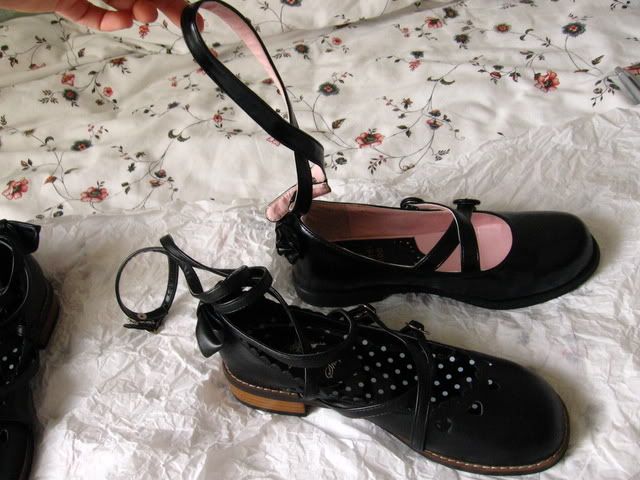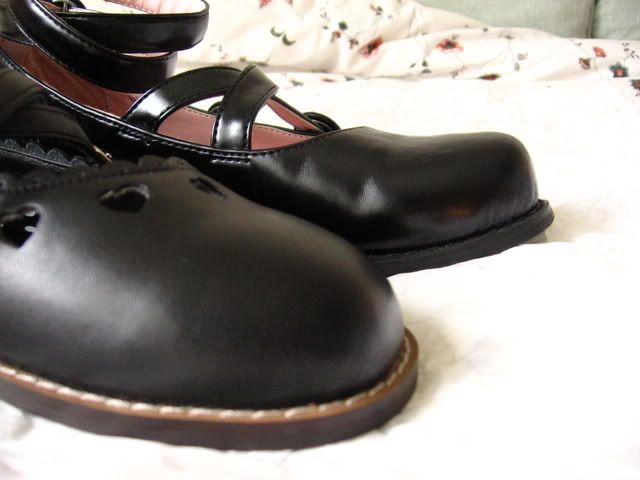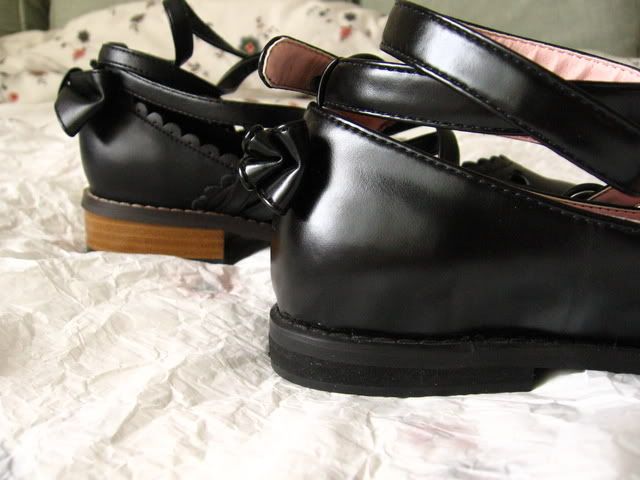 In both versions the bow at the back of the heel is fixed



The old design features multi-layered bow details on the shoe clips.
The new design features embedded rhinestone accents on the shoe clips



Comfort level

In my opinion, although the new design is very stylish, the old versions were much more comfortable and easier to walk in, because the material was more flexible and the shoe shape more contoured.
I have also heard reports from some people that they were unable to wear the new designs in larger sizes because the straps were too short.
How have you fared with your pair? Are you happier / more comfortable with the old ones or the new ones?

I'm also curious to see how the replicas look in comparison with the real deal.