So I had this cheap little compact, whose outer design I wasn't so hot on, and plenty of hot glue and extra fabric, so I decided, why not recover it?



You'll need:




A fairly inexpensive compact, with a hinged frame and a set-in cover
Sharp scissors
The new fabric
Hot glue gun + plenty of extra sticks
IF going from a dark fabric to a light fabric, some white fabric
Any ribbon or lace for embellishments
Messy kitchen counter (optional)

First, carefully peel the covered parts off the mirror and out of the frame. The compact I had was held together with just a glue, so it was pretty easy. This is also why it should be a cheap compact- they're pretty easy to take apart.




Also remove the mirrors; you can clean them completely, and you're going to need to pick off excess old glue anyway.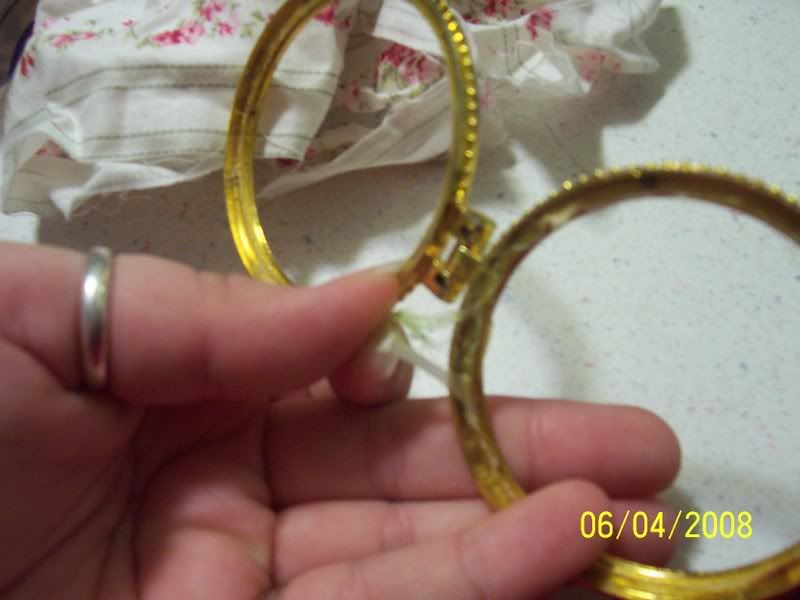 ew glue




the frame.

When it's seperated like this, you can also paint the frame a different color, if you wish. I didn't mind the gold, so I left it.




Also clear off any old bits of fabric left stuck to the mirror, but this is more of a nitpick thing.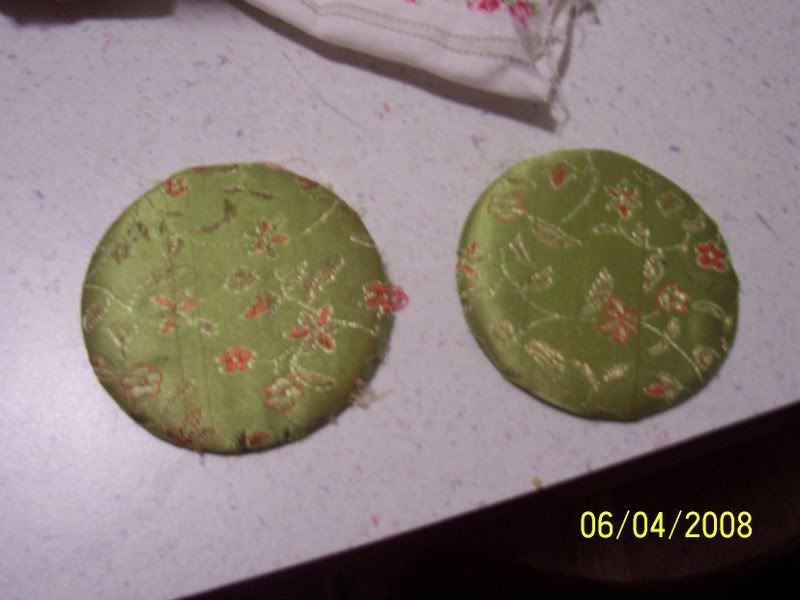 The covers, sans frame.

If going from a dark to light fabric, like I am, first cover them both with some white material to prevent bleeding through of the old material.




Curse and realise you should have plugged in your hot glue gun when it started, because now you have to wait a few minutes for it to heat up and be useable.




When it's ready, glue down the white fabric to the back of the coverlet, pulling it taut as possible. BE VERY CAREFUL. HOT GLUE GUNS CAN GET VERY HOT.




I like to do the sides first, and then glue down all the other edges, pulling them tight as possible on the curve to prevent dog ears.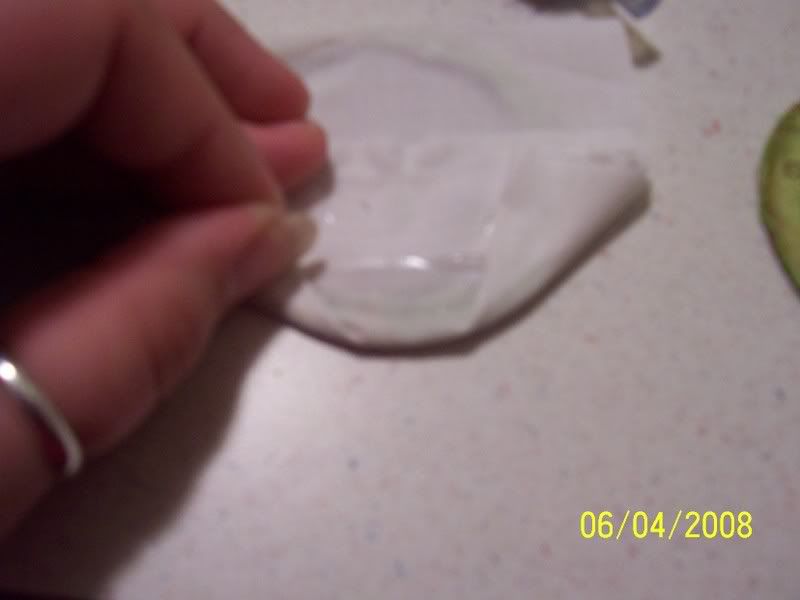 Repeat for the other backing.

Start applying your fabric, using the same pull-tight method on the edges to prevent dog ears.




If you have a striped fabric like I do, don't pull it quite so tight on the sides parallel to your stripes, or you'll pull the fabric threads and your stripes will curve. This is a double pain for tartan.

Once it's glued down, check it on the frame, and make sure it looks how you want it to. Position it how you want, and then hot glue it in. If you mess up and glue it in crooked, immediately pry it back up- hot glue isn't pliable for very long!

Repeat for the other backing. If adding embellishments, add those before hot gluing it into the frame, and press firm on the edges to make sure the backings go on snugly.




I added a sassy bow.

And there you have it! A very rori compact!




Om nom nom.