The first part of my frilly adventure involved traveling to Orlando to see
designwonder. In case you missed it, she's already posted about it here ^.~

For the second part of my adventure, I was off to visit
xpolkapunkx & her fiancee Trey. We kicked off the evening with dinner at a very delicious sushi restaurant to which I've forgotten the name D: Afterwards, we visited Tatame Lounge for drinks. We didn't stay there for long however since they had the music blaring which made Trey's ears bleed it very hard to converse.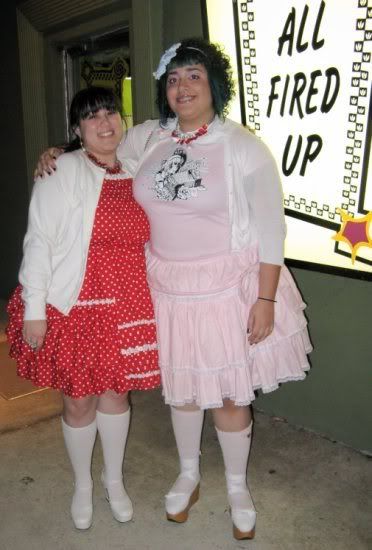 xpolkapunkx
Cutsew: Candy Violet
Skirt: Ling Lam
Socks: BTSSB
Head bow: BTSSB
Shoes: Vivienne Westwood


lotusx
With exception of my socks, Meta undergarments, & purse that you can't see, everthing is off brand.
I could probably tell where I purchased something though if you ask XD

The night was far from over as
xpolkapunkx is ever full of fun ideas! Now it was time for Marie Antoinette movie night! Although we didn't make it through the whole movie, there was still plenty of almond cake, strawberries & cream, & sparkling juice for all ♥




The next morning, Trey got up early & cooked us a totally yummy rorita breakfast consisting of Hello Kitty waffles & more strawberries & cream :D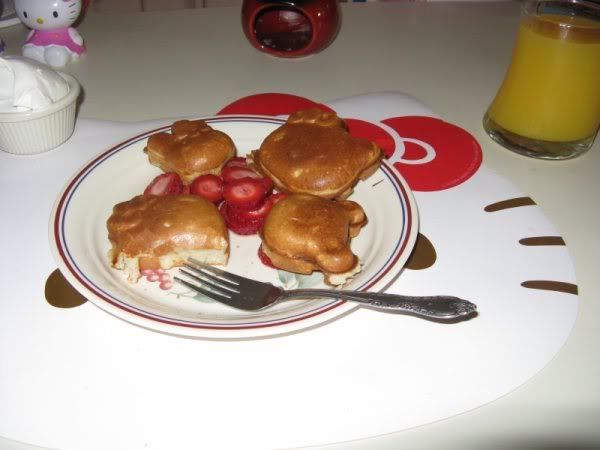 Once we had our fill of Hello Kitty waffles & oj, it was time to hit up the 1st Asian Market & The Mall at Millenia in Orlando! We would have gone to the Florida Mall as well but the food took forever at Johnny Rockets :\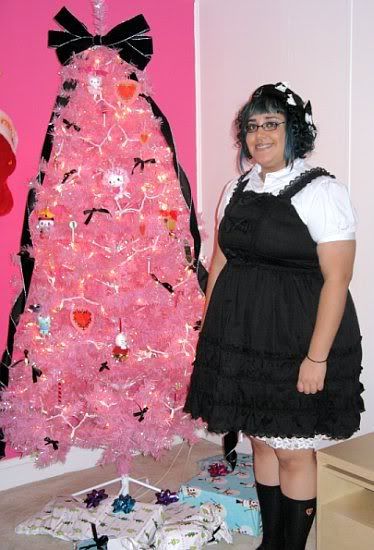 xpolkapunkx's outfit breakdown
JSK: BTSSB
Blouse: H&M
Socks: BTSSB
Purse: BTSSB
Beret: Baby
Tree: BTSSB ;)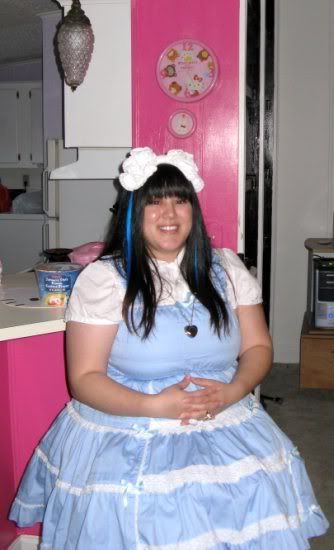 My outfit breakdown
Blouse: Gap
JSK: Angelic Pretty
Socks: Target
Shoes: an*ten*na
Bow: BTSSB

Bonus pics: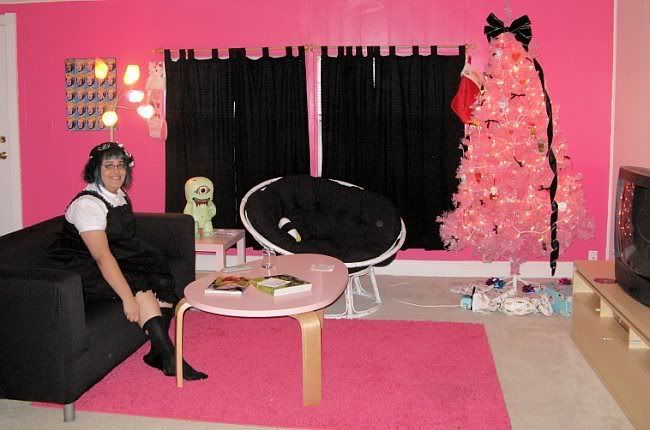 This Shirley's very pink living room. Isn't it completely awesome ♥



xpolkapunkx:
lotusx, what the hell are you doing?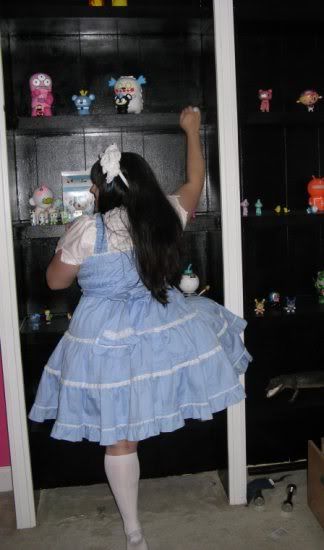 Me: Crap! I've been caught!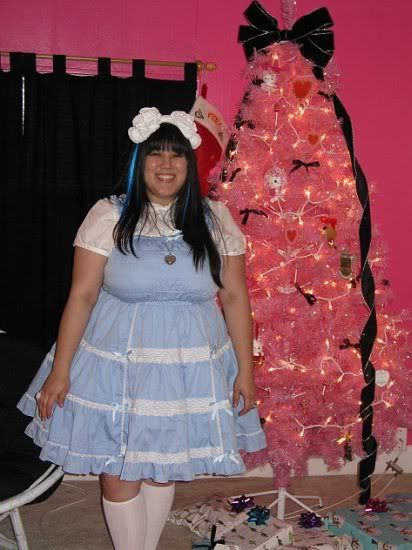 D-d-d-dat's all folks! Happy Holidays everyone!