Lots of photos from today's convention. Thanks to everyone who let me take their photos, it was really fun meeting you all!


Rolled out of bed at 10am while everyone else was already up by 6.30am. Woah D: do people really take that long to get dressed? Anyway maybe they were right, because we were late, my hair collapsed (zomg!dying beehive) and all my necklace-bling split everywhere.




ME. aka DISCO*LOLI. So far, I've been mistaken as an ang bao (red packet), Christmas ornament and blinding device. Personally I think this is what happens when to listen to too much Aqua while drinking mojitos.

Anyway. Point is: Con Is Big.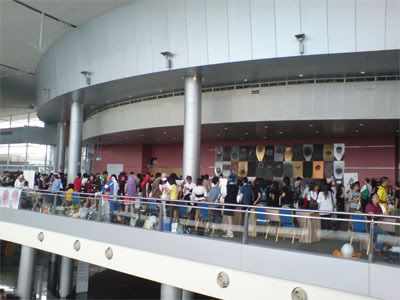 This is about 1/6 of the actual area. There's a huge stage inside, an outer area as well as a surrounding circular space with separate booths, displays and such.

There were so many lolitas this year I honestly didn't know where to start, so let's start with the lolita panel. Presenting......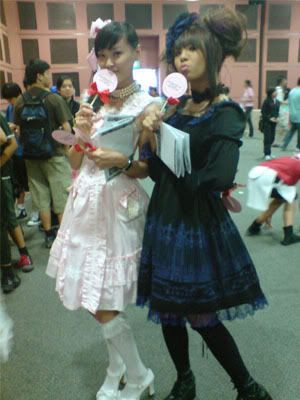 Kagetsuki and Crucifixiation (Sweet and Gothic respectively)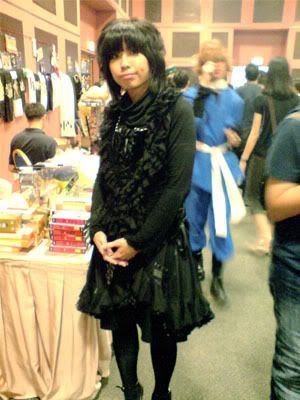 Shannon (Punk)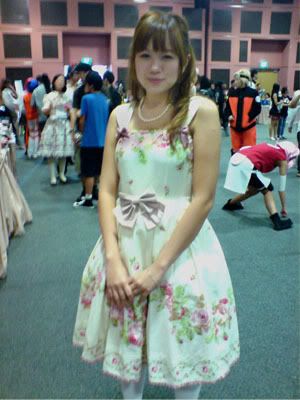 Gardenofgraves (Classic)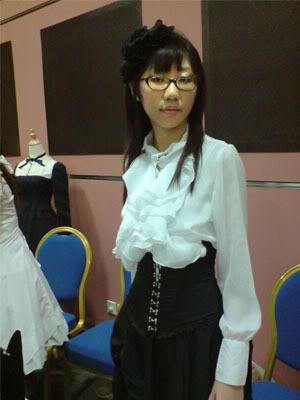 Verdandi (Aristocrat) I wish I had a better picture of her, she had an AMAZING darted bustle asymmetrical skirt. AMAZING. *slaps self* I even forgot to ask her where she got it from!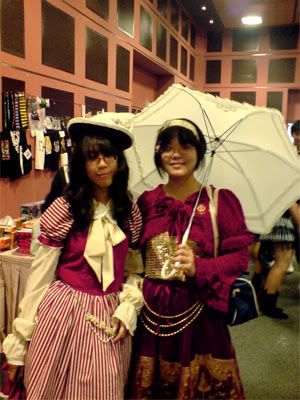 And.....Sakky representing Pirate/Sailor! hahaha it wasn't really deliberate, but we ended up with matching!chains and matching!reds. She made the tricon hat herself btw

Wandering around, I spotted some familar lolitas cosplaying and some lolitas as lolitas and some lolitas I've never seen before.




Shaoyang looking as perfect as usual. She really has amazing curls. And she actually enjoys curling hair D:!!!! Next time I'll just run to her for advice instead of dropping an iron on my toe in the morning and screaming my head off.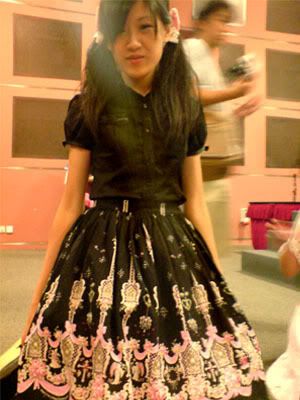 Muzzledroses in black paris window print. It's so beautiful!<3 I think cons are the best time to molest other people's skirts?? LOL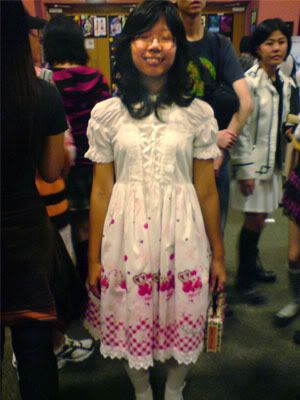 Javvie in parfait, she looks so sweet~



Tim and Ling? the owners of Black Alice. They distribute BTSSB/AP in SG :D What really amuses me is that a guy is the owner of a lolita shop and appreciates Baby. It's so cute!

I didn't get any pictures of the panel since I was sitting at the side with a pretty crappy view, but afterwards some of them changed and I managed to get an awesome photo of this: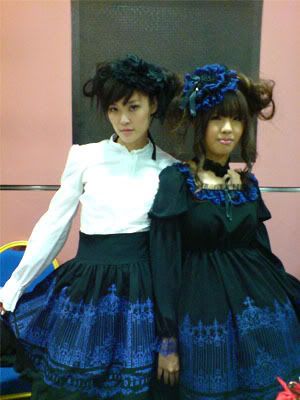 IRONGATE TWINS! (secretly, they sacrifice BTSSB virgins to Manasama's dark altar every night with gothic toothpicks.)

Other lolitas I have no clue/please tell me your name and I'll tag it: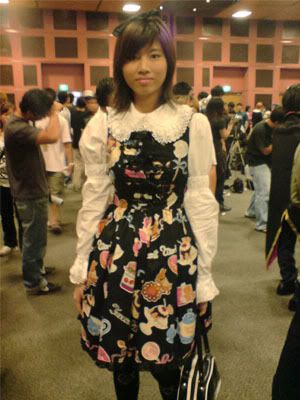 Kochiyo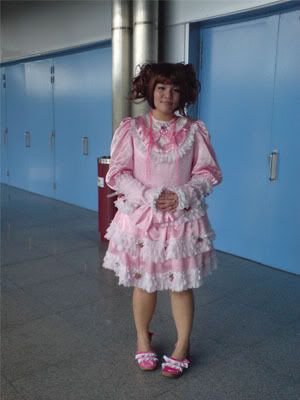 Kazume cosplaying as Emiru! I love her hair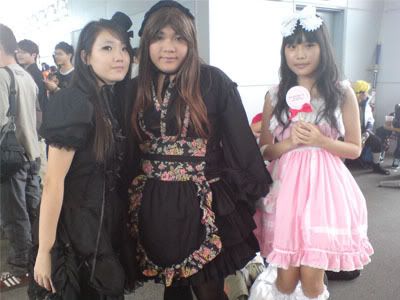 Nana, Zermine and ???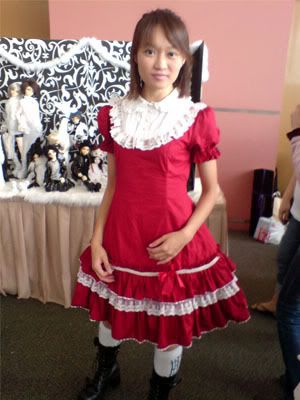 Pheonix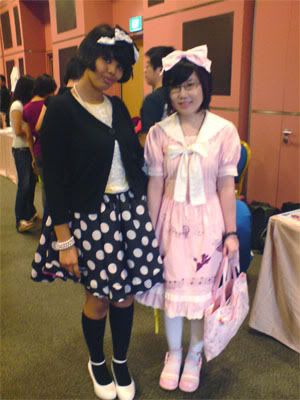 Ironictragedy and Electrocute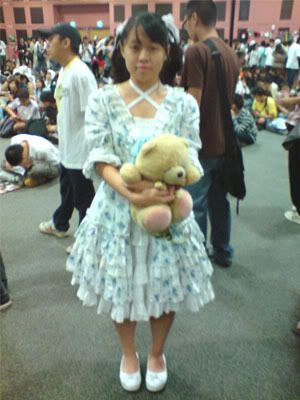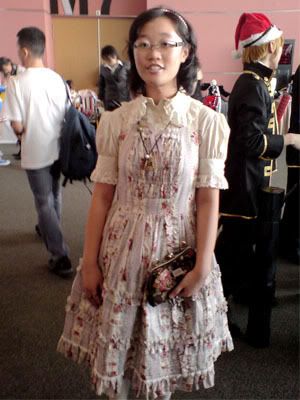 darkxdelirium




thanks to angelzhou and kurokaze for helping me with the names!

And after zomg!wtfomgbqq hours to walking today.....




my feet hurt! but they're shiny and hurt LOL

seeya all next year~