I got my Meta pink ornament-printed OP in today. :]
Though I didn't think I was far enough into my diet to fit yet (a plenty good amount of inches off), I bought a dress from Meta less than a week ago.

It arrived in the mail today. AND IT FITS.


... THANK YOU Metamorphose shirring. XD

First pic! I'm just trying it on at this point.


(Credits go to my mom for stuffing me in and helping me pull the zipper up.)

... I figured that I might as well just go all-out. xD Look at Bonita, my new bunny!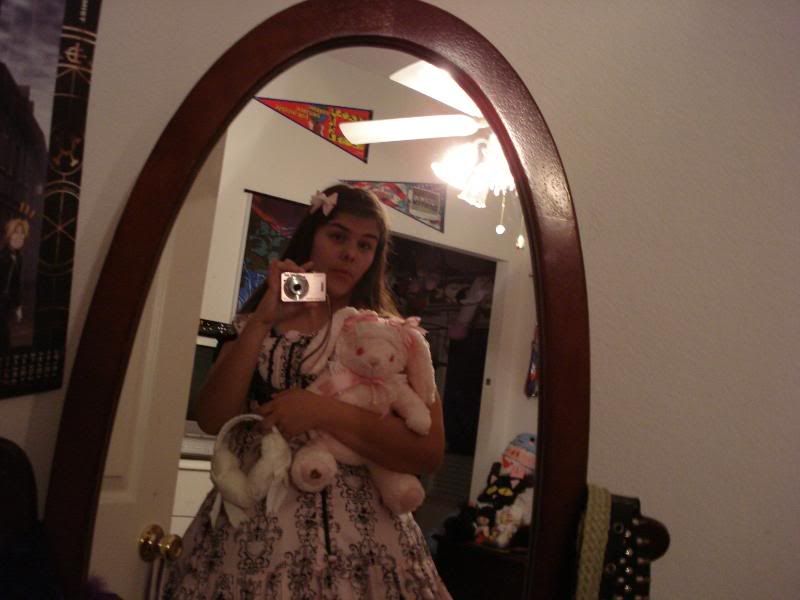 Special thanks to
deadtree and her shopping service for making sure my Bonita STAYED bonita while being shipped to me! xD Thank you. =]


Enough with the crappy mirror pics!


Ornament-print? Christmas? Sure they go together!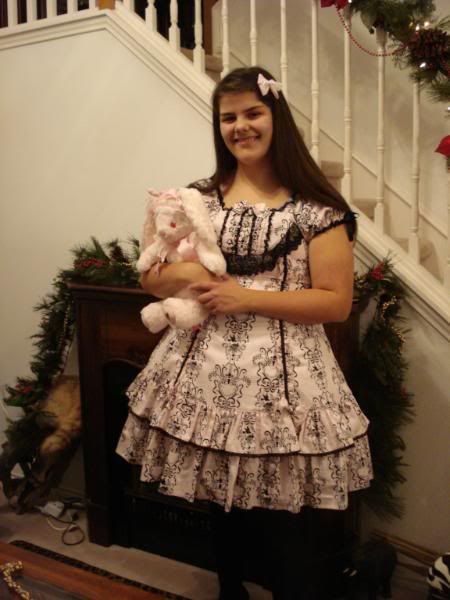 I love the little bows. :]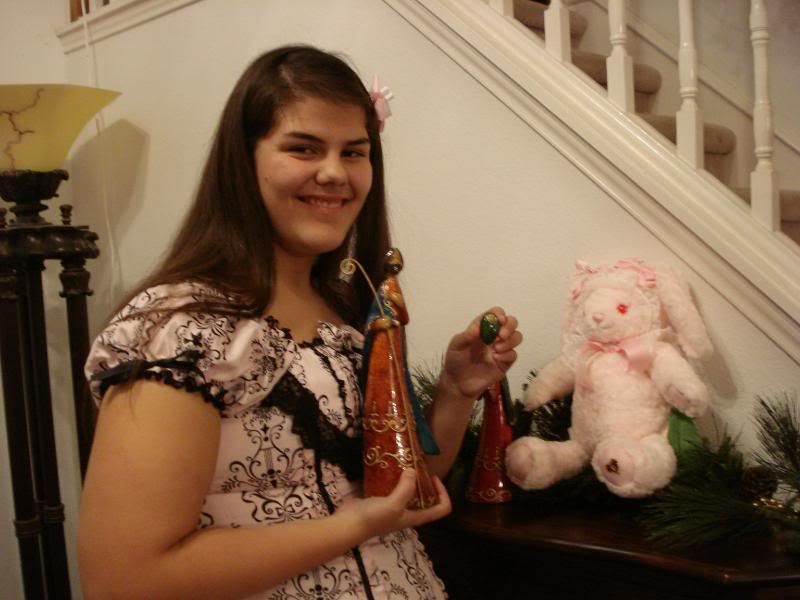 JESUS! Who would've known that he was born so small? Joseph's in my right hand, making sure I don't drop him. xD



Baby earmuffs! They're quite warm. :D

... Oh no. We've already come to the last pic. No fun. :(

Dixie-poo, not looking at the camera like she was supposed to. *fail*




Hehe. I'm so glad that I bought this dress. I won't be wearing it out anytime soon, as I'd still like to wait until I've lost more weight, but it's super fun just trying it on!
Does anyone think that I need an underskirt? It's thankfully longer than I expected. :]

I'm still tracking down an Ebay store that sold my Aunt a great pair of white lolita socks (that she gave me) so that I can find some black ones (16.5 inch shins yah). This dress is a great addition for starting my can-you-believe-that-it's-actually-not-white-based wardrobe.

Outfit rundown time!
Dress: Why, Metamorphose of course!
Bonita and earmuffs: Baby the Stars Shine Bright
SHOES WHICH MY MOM NEVER TOOK A PICTURE OF: Rack Room Shoes?
Anything else: Offbrand

Here's a slightly blurred picture of my shoes when I was taking pictures in my room:
http://s4.photobucket.com/albums/y143/mickers1/Meta%20Ornament%20EGL/?action=view&current=DSC01207.jpg

And here's some funny Puppy Blooper pictures XD (BIG IMG HEAVY):
http://mew-risachan.livejournal.com/4226.html

Hope you enjoyed my post!

Lisa