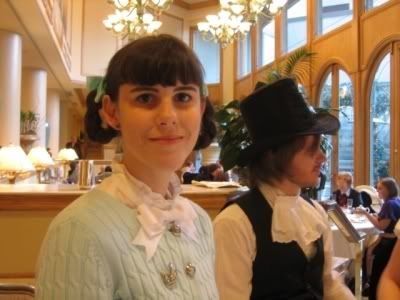 I braved the post-Thanksgiving traffic and went to tea with the Philly lolitas. After a gruesome 3 hour drive with 3 separate full stop chunks, I took a wrong turn about 15 minutes from my destination and ended up in Jersey. No toll going to it, but $3 coming back. Apparently you have to pay to get out of New Jersey. Thank god for my Garmin, for a bit there I was wondering if it was the investment, but the thing paid for itself that day.

Anyhow, I found
sakurafairy,
tropigalia and her boy Trent waiting patiently in the art museum cafe. On the way about half a dozen people called out to me and told me that they knew exactly who I was looking for. Lol. I like art museums, people there are much more accepting usually. The textile/costume exhibit was small as expected but still pretty inspiring. It was really fun to hear
sakurafairy's take since she does a lot of beautiful hand beading and embroidery stuff.

We were actually on schedule but dawdled too much at the gift shop, so we didn't get any outdoor pictures at the park. We carpooled to the hotel for tea, fashionably late.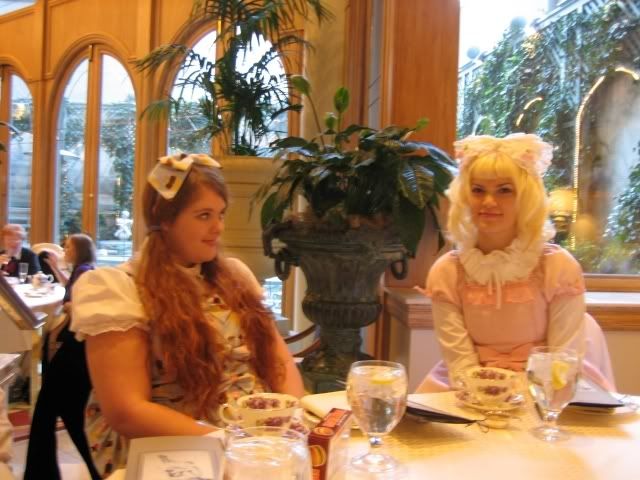 tropigalia and
cupcakecadaver. I just can't get over how perfect that print goes with Mary's hair. Such a doll. And Millie, I don't think I've ever seen her not look like she just stepped out of a GLB ad. XD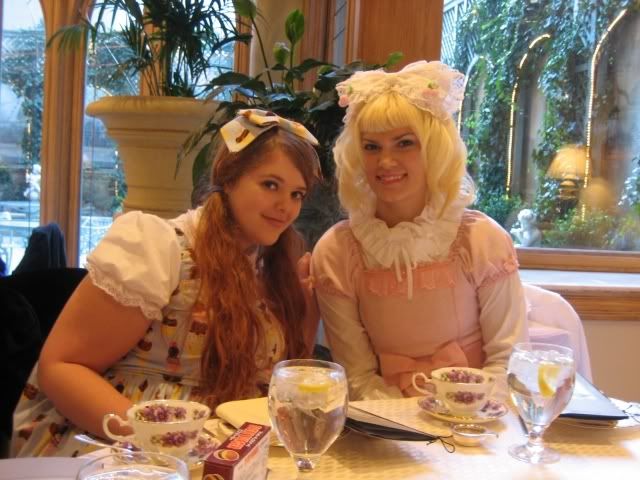 sakurafairy and Trent. Trent got called "dapper" by the museum gift shop ladies. Lol. Looks like he belongs in that hat doesn't it? Tyler's cardigan matched her skirt in shade EXACTLY. I wish I could show you the details on her skirt. She showed me that she actually trimmed all the dot tulle ruffles to have a scalloped edge with pinking shears.



Kristen in vintage Baby I think,
marthaness so sweet in Meta, Kara?, and
misadesu in elegant handmade.



The girl on the left made her lovely velvet jumper.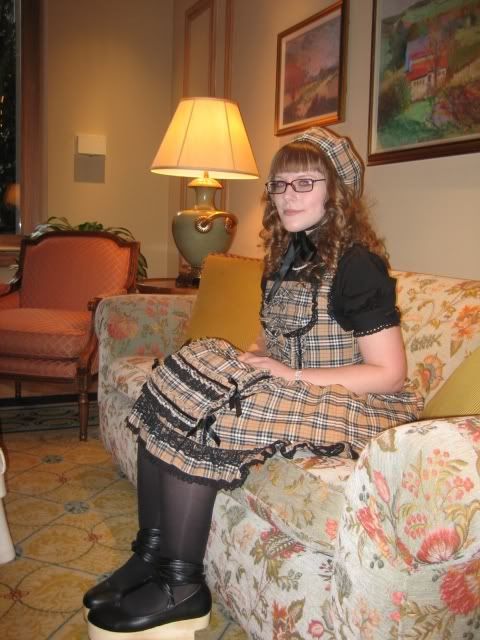 Martha is so cute! She always have amazing hair. She's in the rare tan tartan set from Meta. I didn't realize the material was like flannel, very warm.



Oh yes, did I forget to say? I'm a boy for the day. :D



I'm such a pimp too. ;)



Martha wanted to dip me, so I tickled her in return.



Lolitarazzie.

While everyone was waiting for their ride, I snapped a few shots of everyone's winter coats.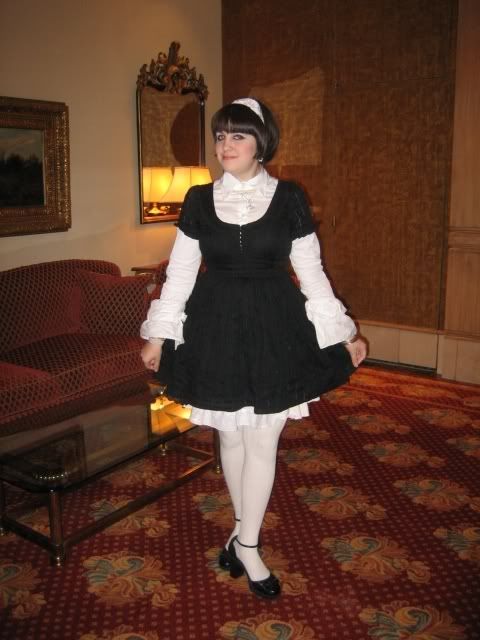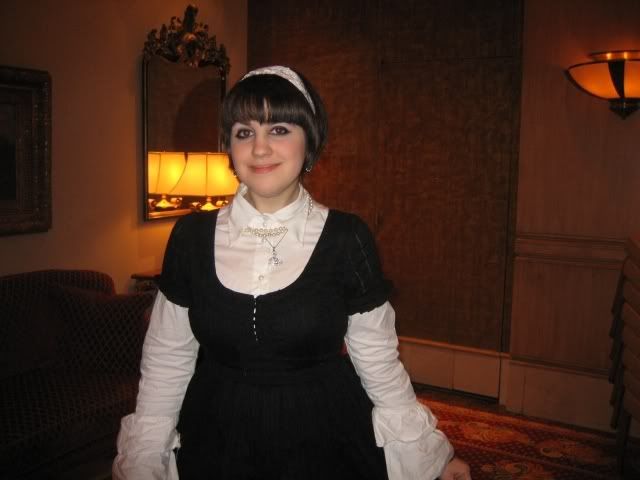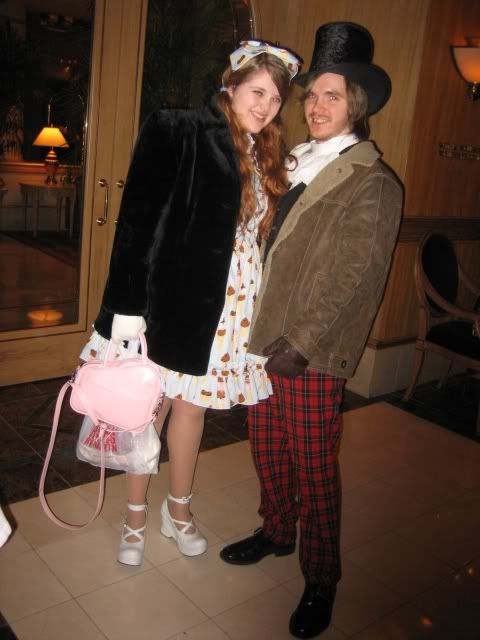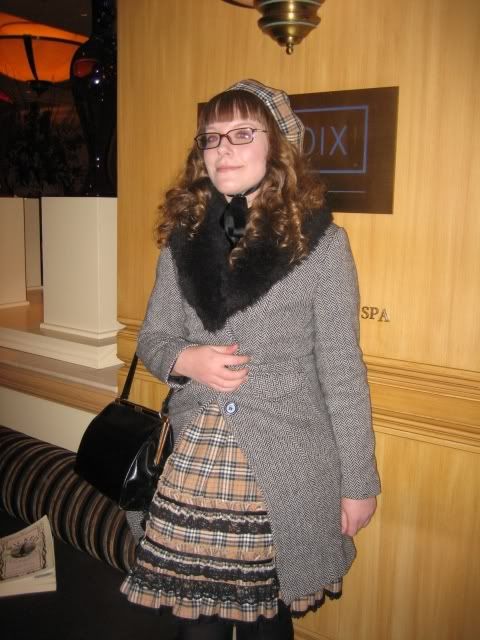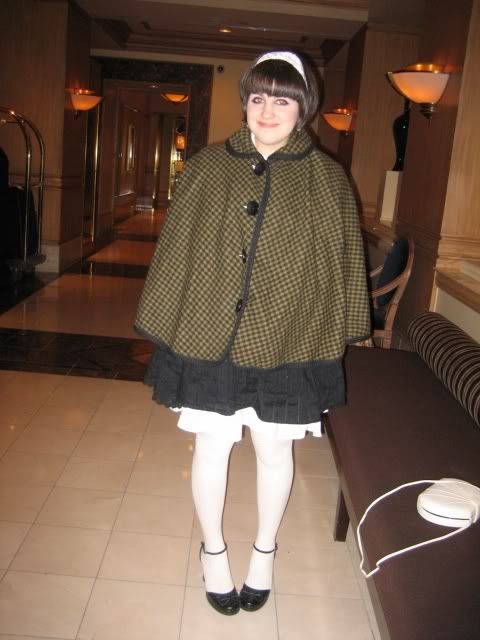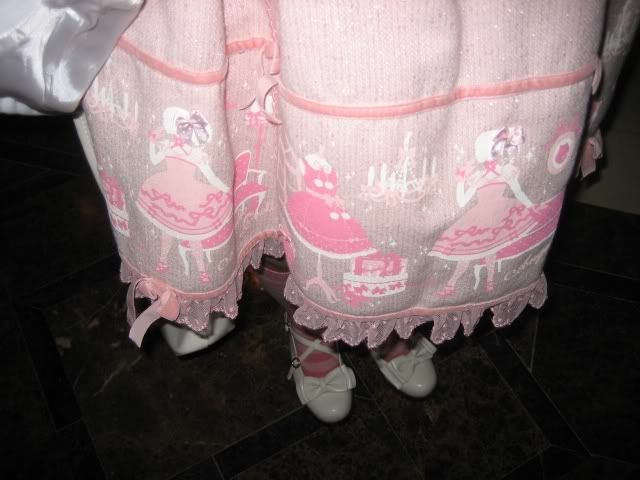 Yeah she's wearing THAT AP set. I had to lift up her coat and sneak a shot. XD




The end. :)

Part I: i.e. Sakurafairy's pictures.