This past Saturday, The philly lolitas went to Afternoon tea at Rittenhouse Hotel. Before hand a few of us went to check out the new wing (building really), of the Philadephia Art Museum. Partly because they have a exhibit on historical textiles, but mostly because it was FREE!!

Mary, Trent and I arrived first, Angel was having some difficulty with traffic. We decided to check out the modern "art" galleries while we were waiting. I wish we had taken photos of the sculptures. Highlights include a huge stalagmites thing that looked like melted crayons, a large circle of rocks, and a tangled pile of white extension cords and lit light bulbs.

Finishing there, we decided to sit in the cafe to wait for Angel.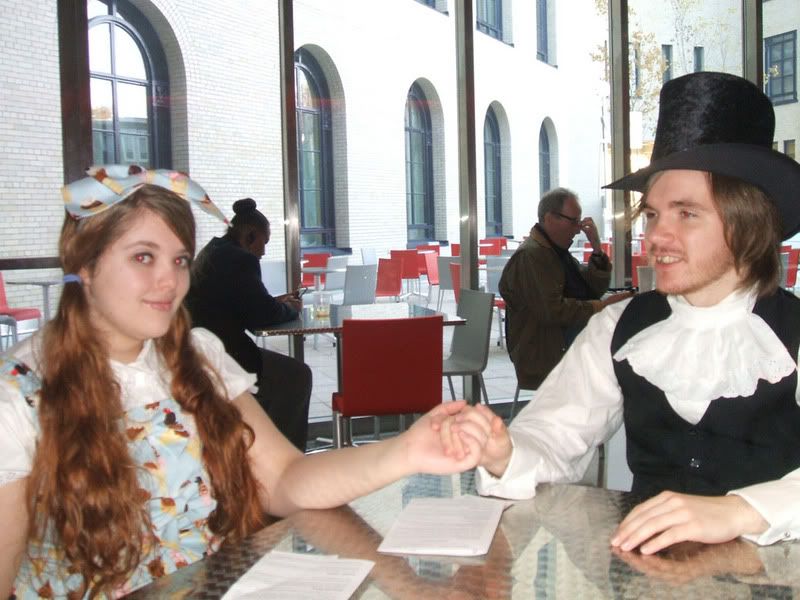 Trent and Mary are charging their LAZERS OF LOVE!! Lolita stare!!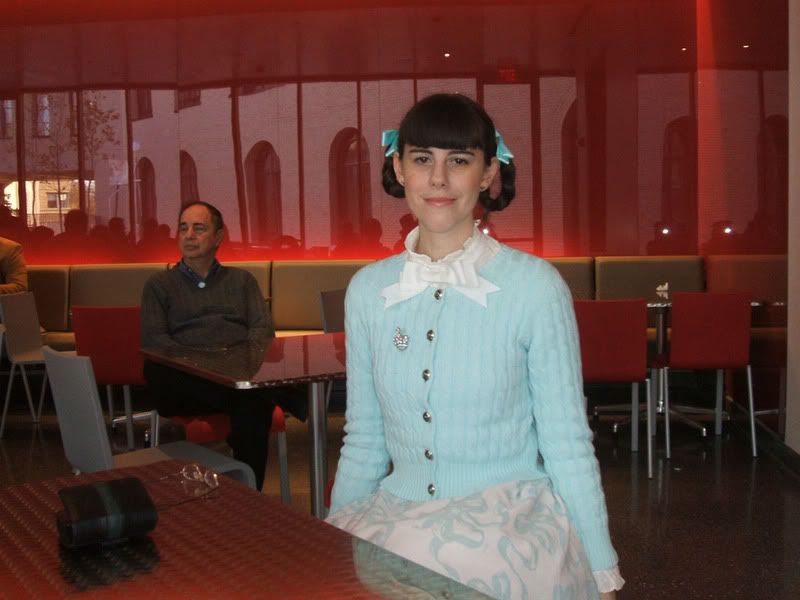 Myself, in the cafe of Hades!!! This is seriously the same cafe as Trent and Mary are sitting in!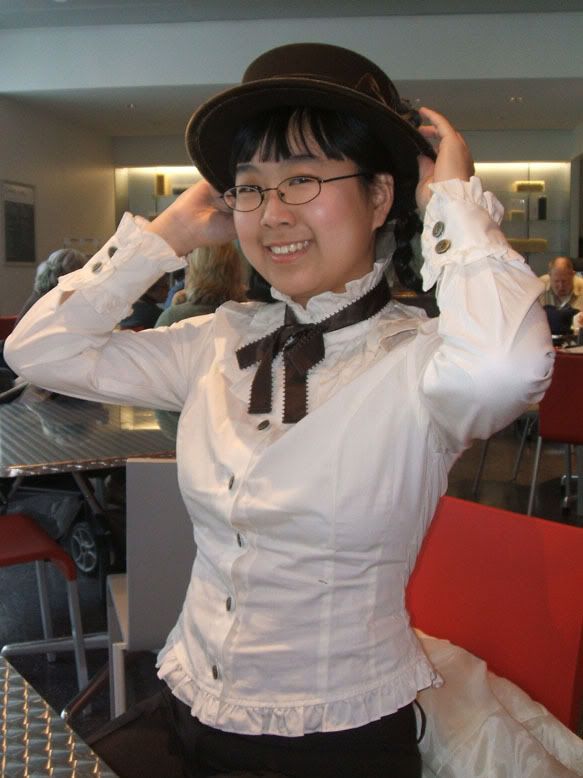 Angel showed up and was adorable of course. I forced her to post this way XD

After looking at the exhibits that involved fabrics, having to listen to me exclaim over embroidery, and getting admonished at leaning on a exhibit case (my fault!), we snuck over to the stairs to take (perhaps) elicit photos.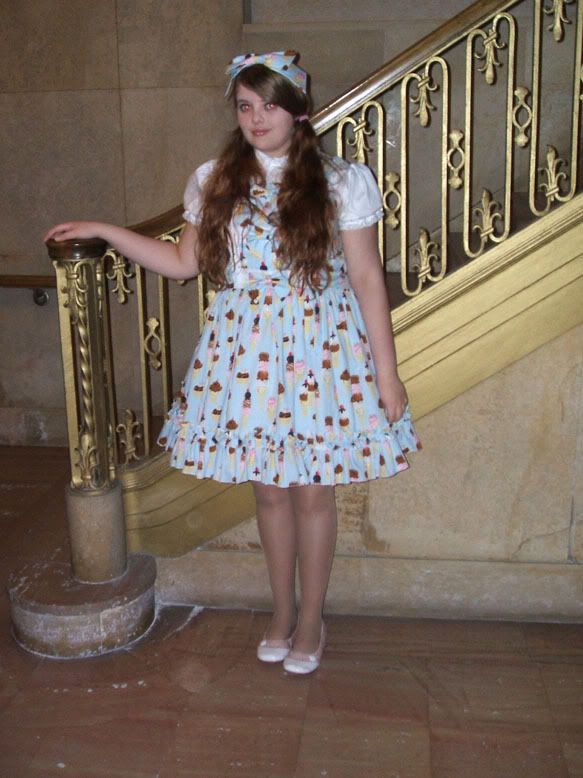 Mary in her new adorable ITS icecream JSK.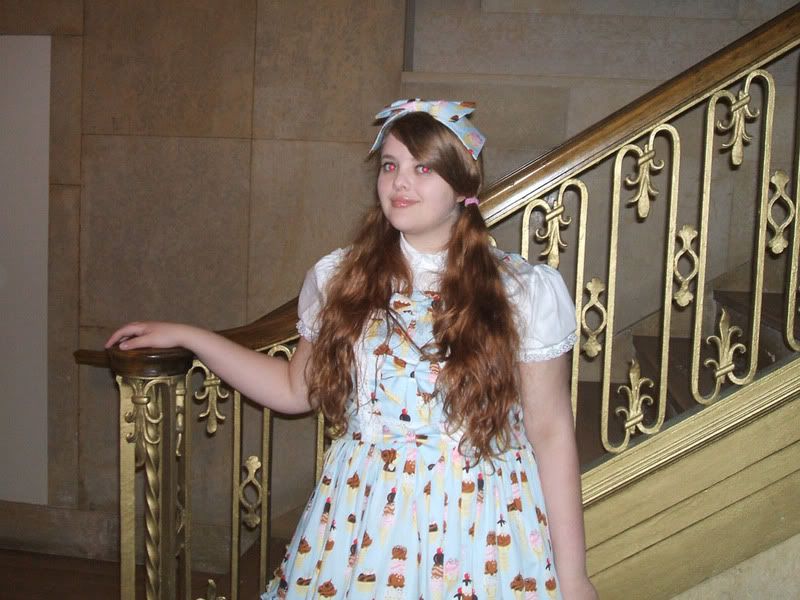 moar Mary! yay!!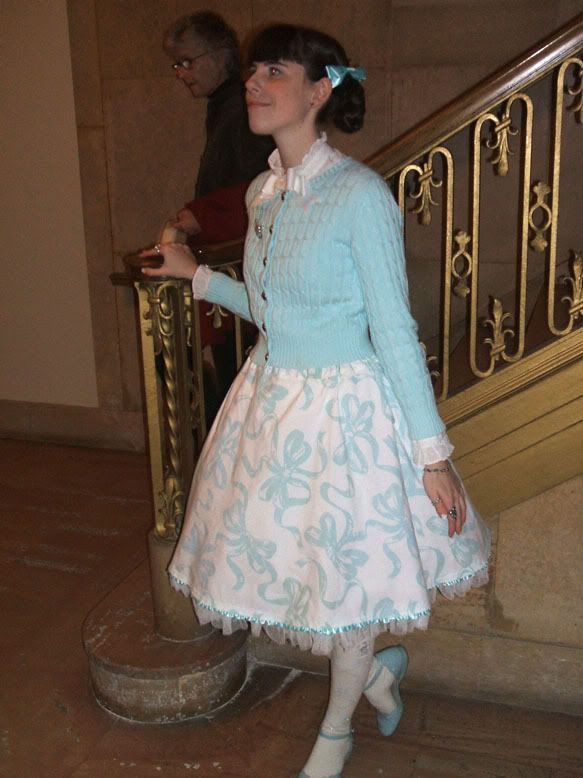 Myself in my Emily Temple Cute styled outfit.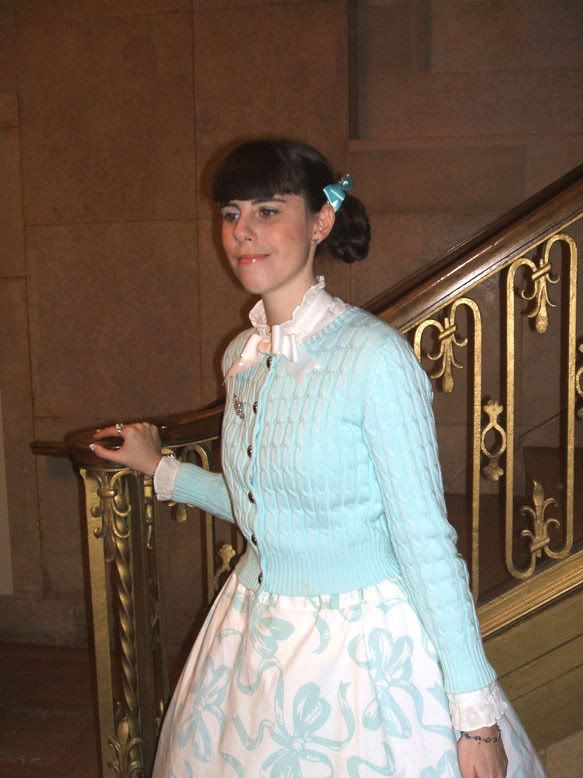 You can't see it but I put crown buttons on the cardigen, and am wearing my over used sparkly crown pin.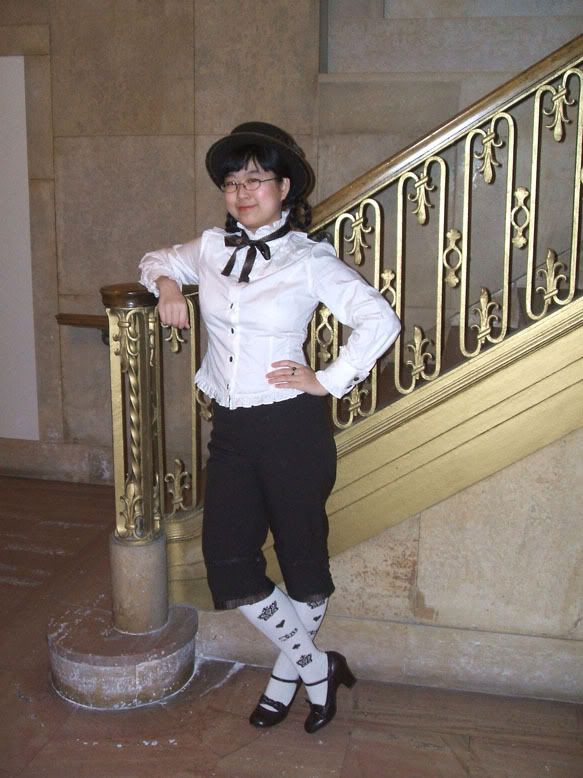 Angel in a boy style, wearing all IW. I would enjoy having her shoes... XD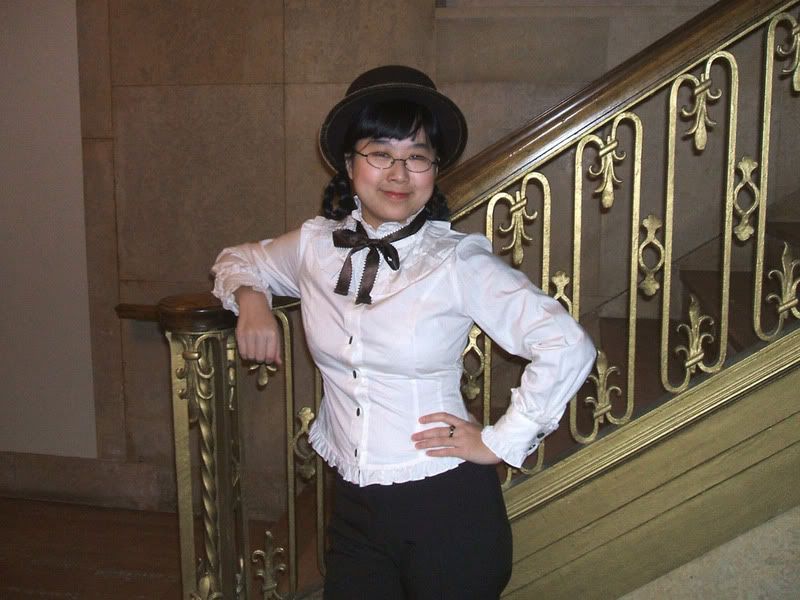 Spunky! She is my hairstyle twin..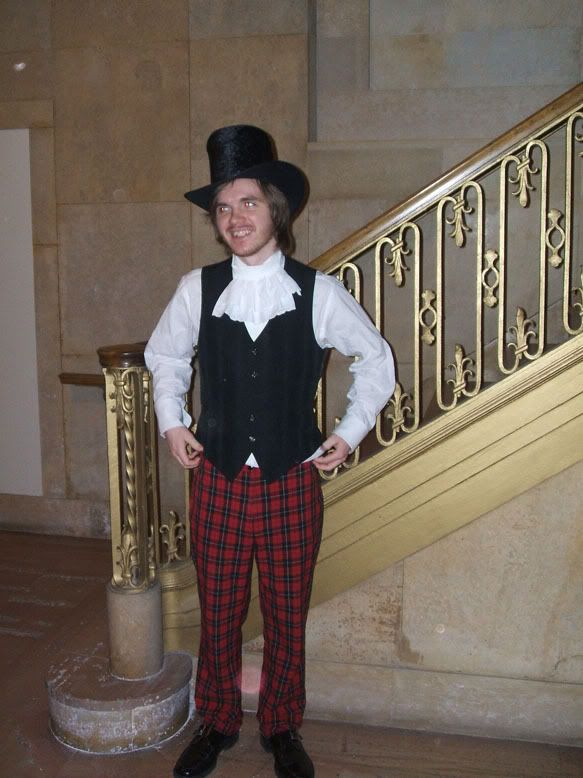 Trent wearing some skillfully coordinated thrift store finds. We kept getting asked if we were in a play or performance for the museum, and I think it's mostly due to his hat XD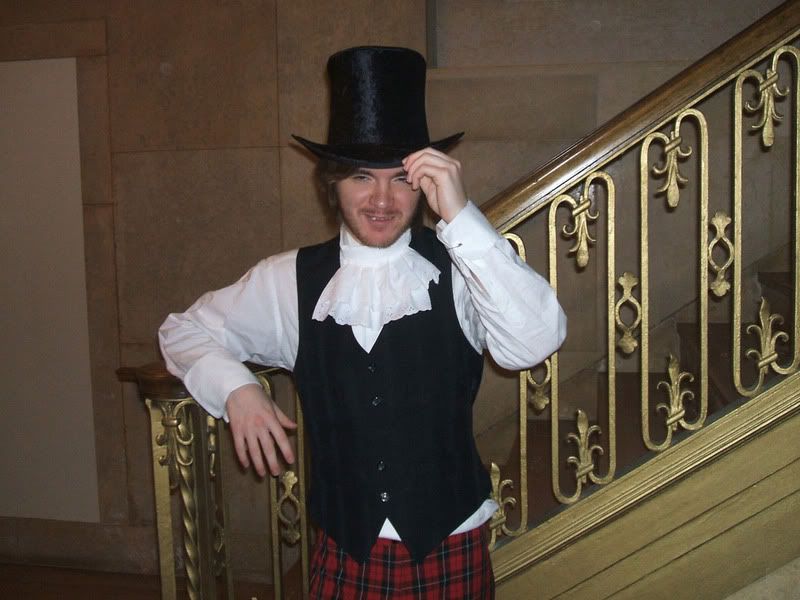 He has a southern accent!! and uses the word loquacious!! How dapper!! Great photoshopping Mary!

We roamed around the gift store a bit, Trent bought astronaut icecream because I like it (mmm chalky goodness.. I'm sick), though why an art museum was selling it?? I don't know.. Perhaps it was because it was a kooky modern "art" museum? Shortly it was time to go to the tea!

Regretablly my camara's batteries started dieing, so I don't have many photos of the tea.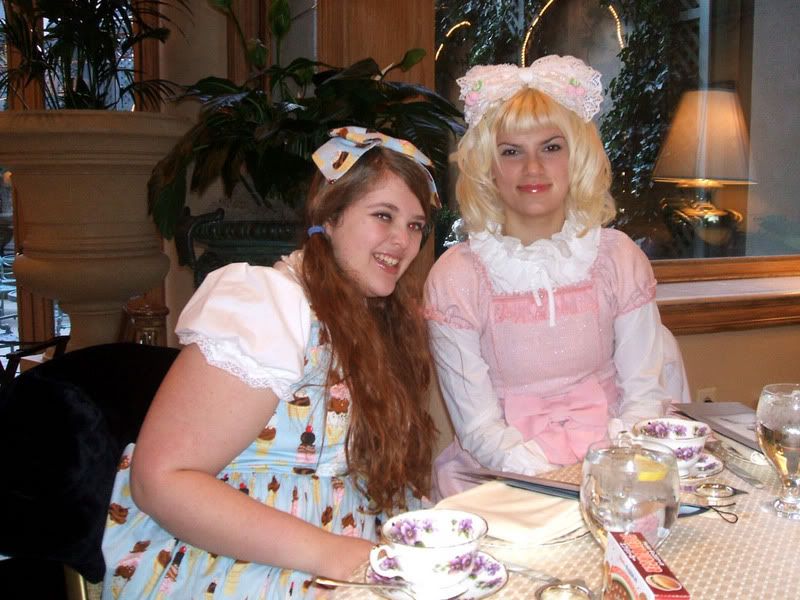 Mary and Millie, sweeter then anything on the menu!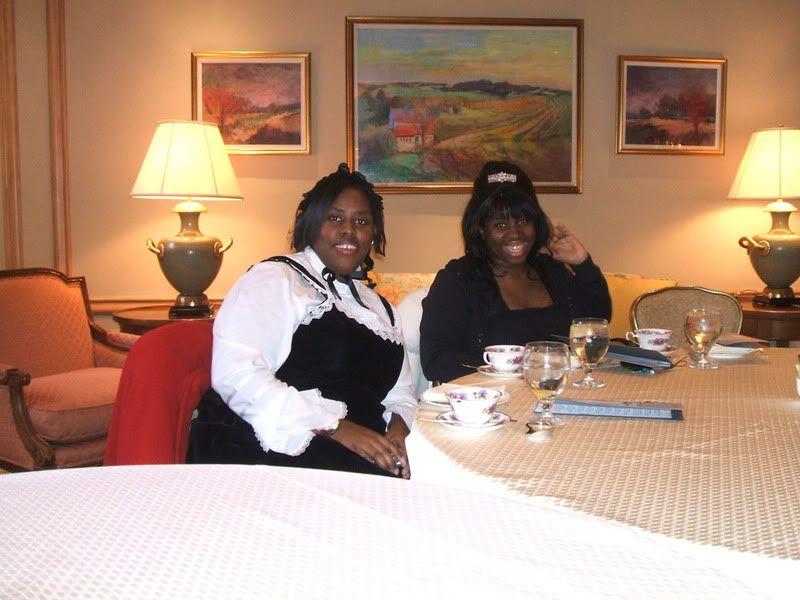 Adrienne and Dejanaye in classic black



Kristen in a beatiful wine red AP? dress.

The company was great, the tea was iffy. There was bad orgnazation on the part of the tearoom and so confusion about who's food was who's ensued. Our server was condensending and not particuarlly helpful, so I doubt we will go back again. =(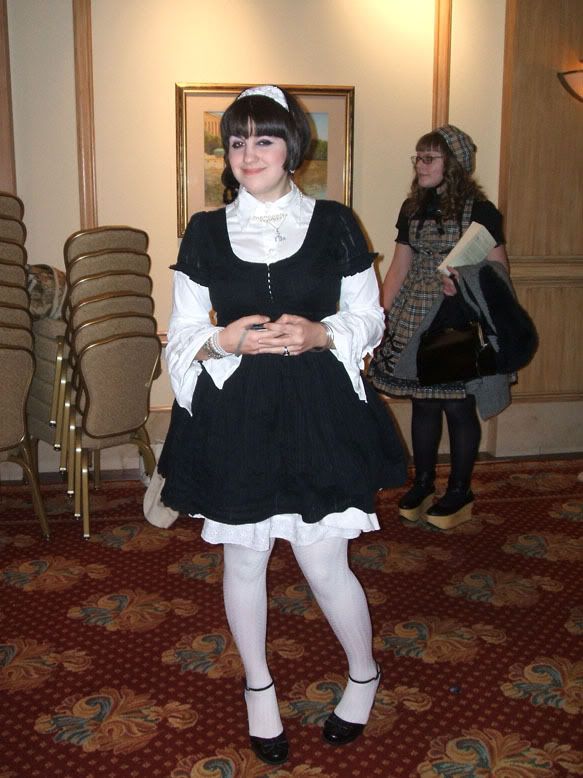 Our server told us we were free to take photos in the nice lobby sorta area, so we started, and were shortly stopped by people moving tables in for some fancy party. So much for that! So here is the last photo, of the darling Kara.