I just got my Teddy Patissier OP today! I haven't seen it up on the site for sale yet so I thought people who didn't pre-order but were considering buying it may like a preview (especially on a somewhat tall and fairly busty lolita)


Not the super clearest photos of the dress because I was trying to get OK photos of myself as well... heh. For anyone curious, I'm 5'7 tall, 98cm bust and 76cm waist, which was near the max for this dress for the bust (though below the max for the waist). It fits me though the detachable sleeves are too short (I didn't even bother putting them on to take a photo, believe me they were too short XD), and the corset lacing does that unfortunate bust bulging. I have a petticoat on in these photos but it has a petticoat sewn in which actually poofed it out pretty well with just bloomers underneath. The quality is nice overall and they've used the nicer lace they've started using recently!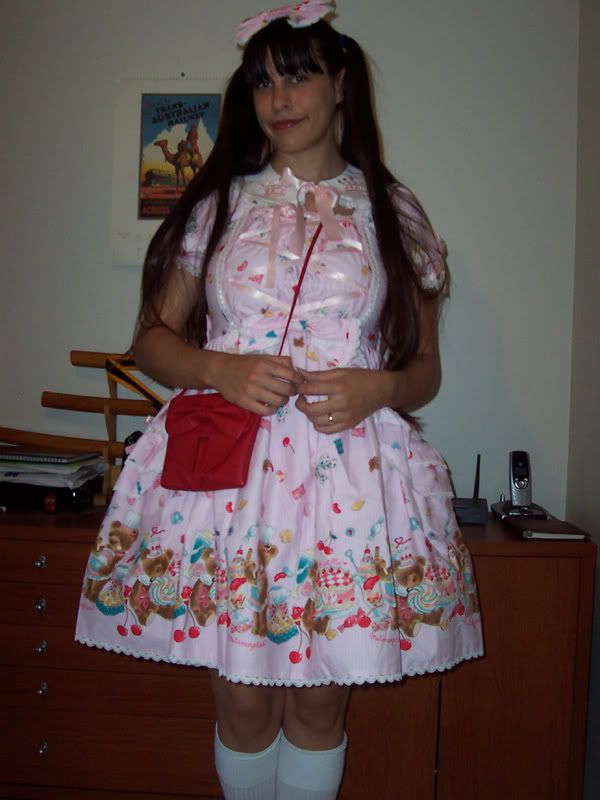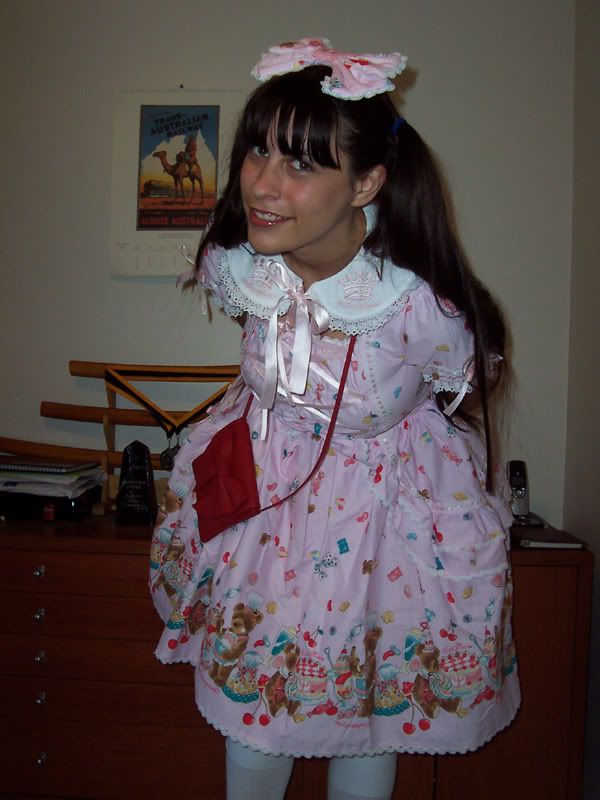 Obnoxious MySpace angle? You can see the embroidery on the detachable collar- it's quite cute.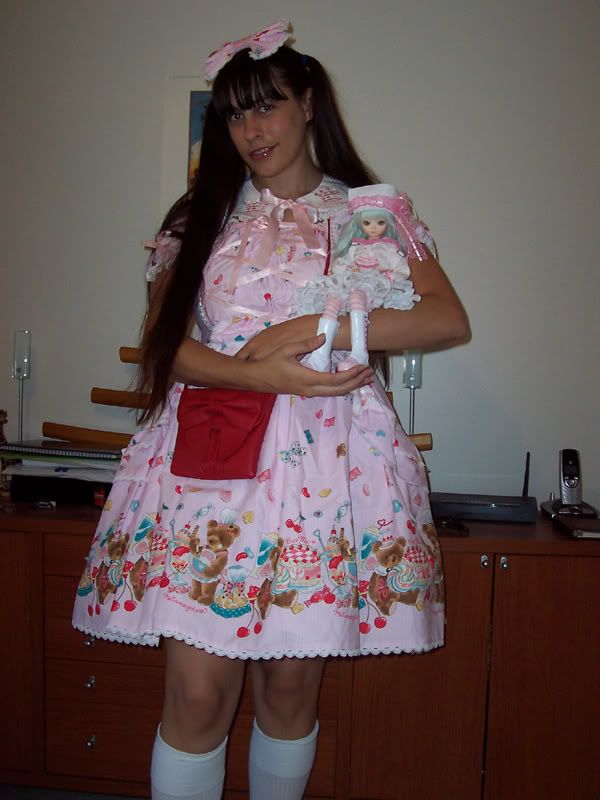 Ultimate lolita accessory? Well, she cost more than a bunnybear bag anyway. : P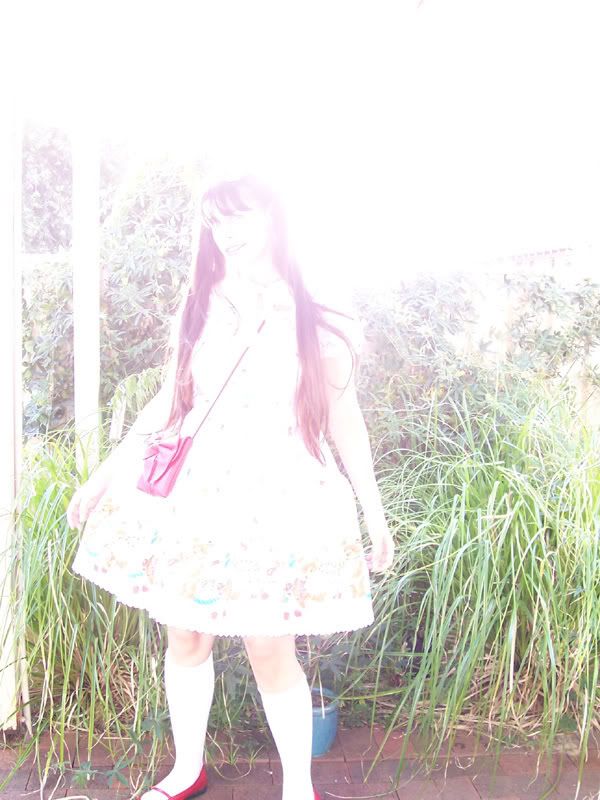 And this is what happens when I forget why you don't take photos with the sun behind you. If only I had that Virgin Mary JSK...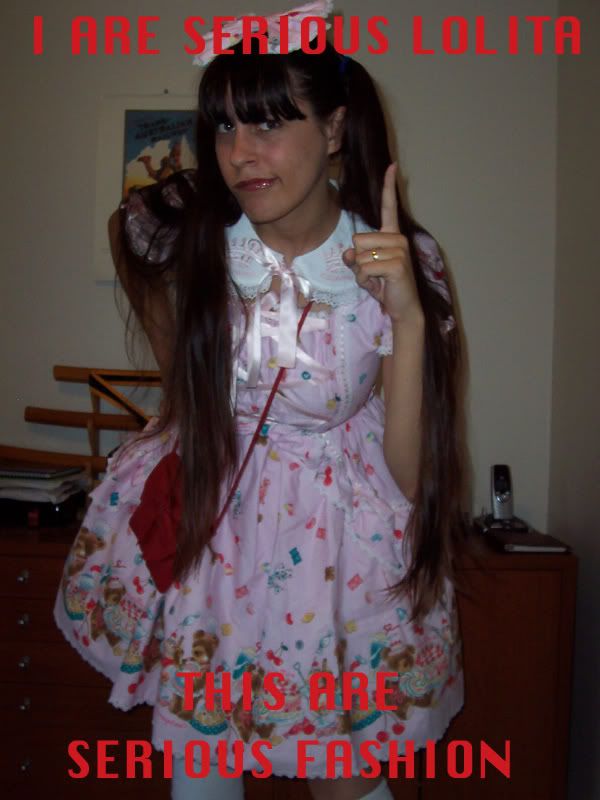 Because all my friends think I'm crazy for spending $300 on a dress with teddy bears on it (or they would if they know how much I'd spent, hah). And they're kind of right.

The dress and headbow are of course Meta- everything else is offfbrand.
Just a note: I came home and took these after getting home from work with my camera autotimer. That was the only way I could figure out how to get the comb on the bow to stay in my hair without styling though I'm hoping to do that sort of himegyaru inspired poofy curly hair and pop the bow in the hairline, so no hair critique on the actual style I have in in the photos... though if you think it looks good or big-n-curly would look lousy feel free to let me know. XD Or if you have any other style ideas for a bow on a comb- it was harder to keep in than I'd expected.

And if anyone cares the doll is a Blue Fairy Olive and she's wearing a Dollheart outfit.