hey there lolitas, random question...how many of you are gamers?

more specifically, how many of you have played rule of rose?
not only is the game set in the 1930s and about a group of girls who call themselves "the aristocrats of the red crayon", there is an unlockable gothic lolita costume.


here is the trailer for rule of rose


here is a video of the gothic lolita costume. (she puts it on after the octopus one, haha)

her dog, brown, is wearing a black maid costume. too cute!
rule of rose was banned in several countries, so it may be hard to find. but the story is awesome, so if you can find it, get it.

the other game that i've found with gothic lolita unlockable costumes is fatal frame 2

the trailer


the costumes the sisters get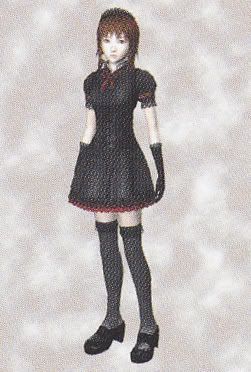 any other games with gothic lolita themes? the only ones i can find seem to be horror related.