One of my friends posted these in her journal, and I had to share the randomness of it all.
Some of you may be familiar with Pinky Street figures. They're basically small anime figurines of original characters, and existing anime, and game characters that have inter-changable heads, bodies, arms, accessories, etc. They're become pretty popular, and quite a few people customise their own to make new ones.
Well Disney has apparently seen that there's money to be made in this market, and have designed their own line of Minnie Mouse figures, called 'Minnie Up.'
So how does this relate to egl at all? Well they've made a number of different designs / outfits for the Minnie figures, including a lolita one: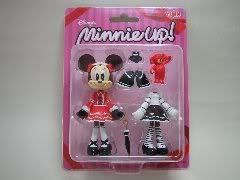 Surprisingly Disney haven't totally messed-up the lolita outfit. Although I guess it's hard to re-produce cheap lace in plastic.
I mean the red x black x white colour combo bothers me a little, but just like Pinky figures you could easily re-paint it, and make her outfit what-ever colour you like.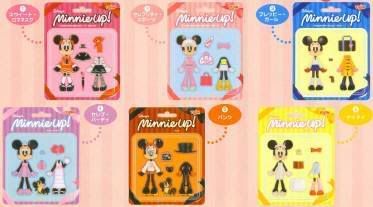 They come in packs with different outfits just like their Pinty St. counter-parts.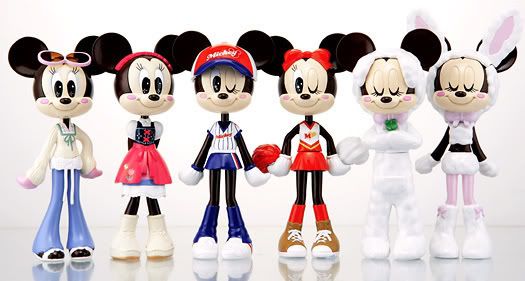 I think the sheep ones are cute. ;w;


Usually I'm not into the whole Disney fanchise, but to be honest, I gotta get me some of these *needs the lolita Minnie*