It's been a while since I've sewn anything, since I've been away from home and my sewing machine for the past couple of months. So when I was home last weekend my mom & I decided to catch the end of the JoAnn sales. I found this fabric and made the most of my Sunday night. XD









Outfit #1 (sorry if you're seeing this twice, for those on
daily_lolita ^^;;)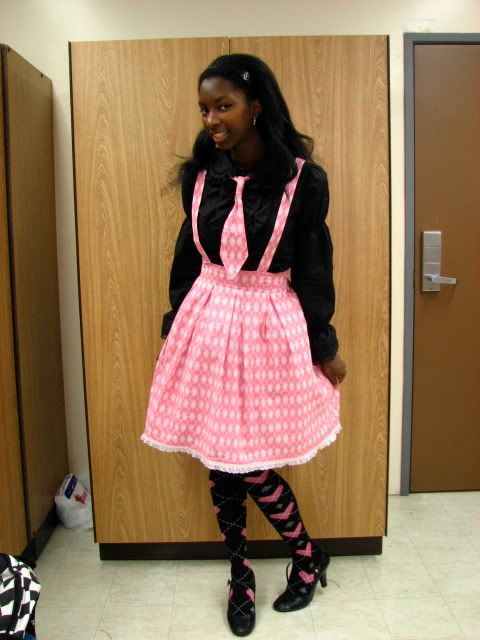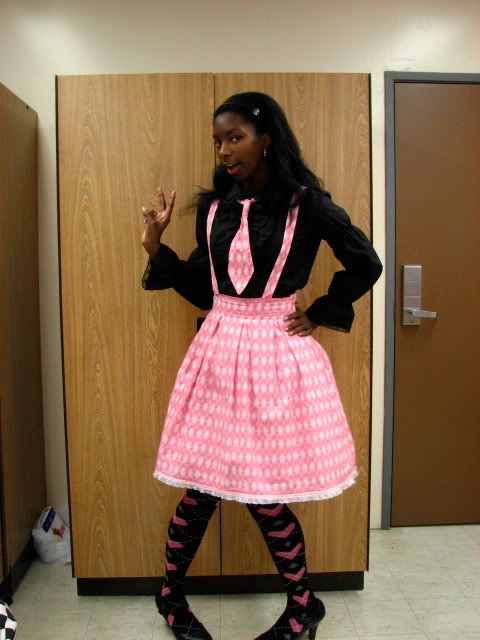 Blouse: Anna House
Skirt & Tie: Atelier Ingenue
Shoes: Macy*s
Socks:
osakaneko_sales

and outfit #2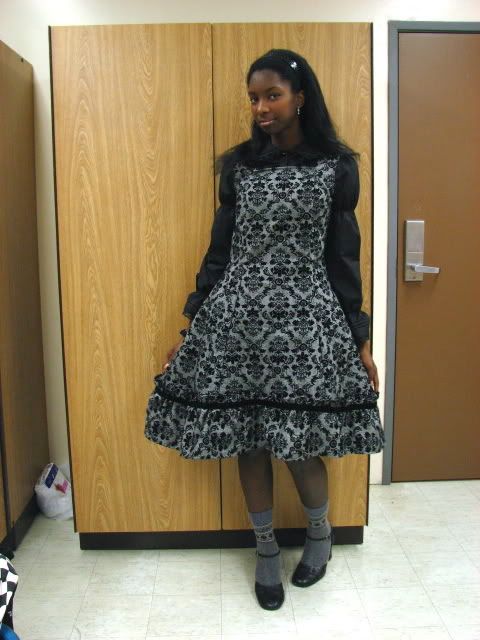 Mini-coordination with what I have with me at the moment x_x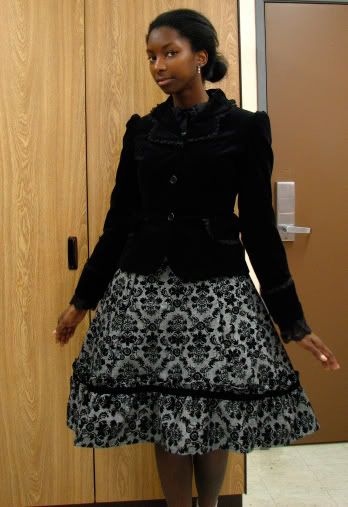 Jacket: F+F
Blouse: (same as above)
JSK: me
Shoes: Kenneth Cole
Socks: Clark's (lol I'm currently without matching socks so these are my temporary placeholders, any reccomendations?)

Unfortunately it sheds like heck. Whenever I pas my fingers over it a few time I get little bits of black fabric residue in my fingernails. Maybe going over it a few times with a lint brush would help? But it's one of my favorite things JoAnn has put out recently. It also came in grey x brown and beige x brown.

I used Vogue Vintage V2267 which was recommended at a lolita panel I attended this past Otakon. It will require a few adjustments; I took off about a foot off of the length of the skirt (take off less if you don't want a ruffle, maybe 5 or 6 inches depending on your height. The pattern as it is would be about calf length on me and I'm 5'8") and decreased the width because it is quite hueg. I also left out the side pockets. Once you make your changes it's a very simple to put together and the instructions (which I pretty much skipped over lol) are very straightforward.