I love Gal fashion, and I adore Lolita Fashion. Which is weird as both of them are kind of anti the other.

Now I adore hime-gal fashion because its so innoncent and cute but I can wear it more casually than I would wear lolita. Yet both gyaruu and lolita know that both are 2 seperate fashions and are not the same although some items look borderline.



In the recent issue of Ageha a himegal magazine I saw these pictures.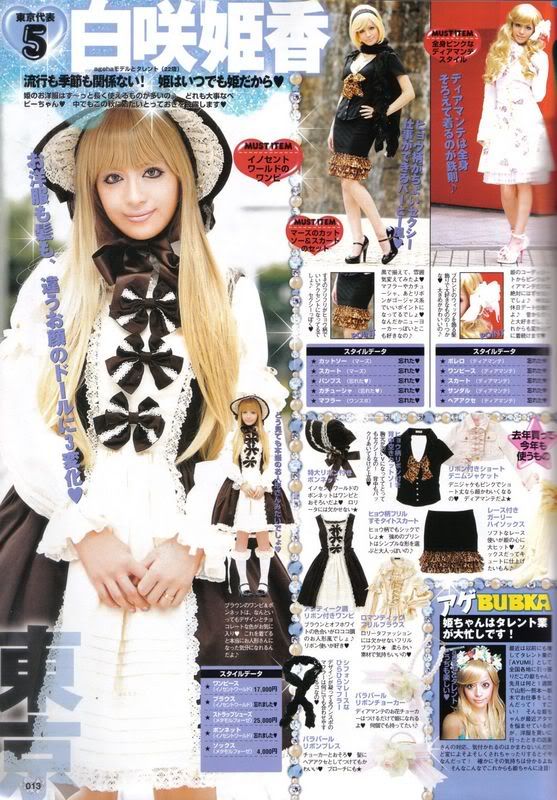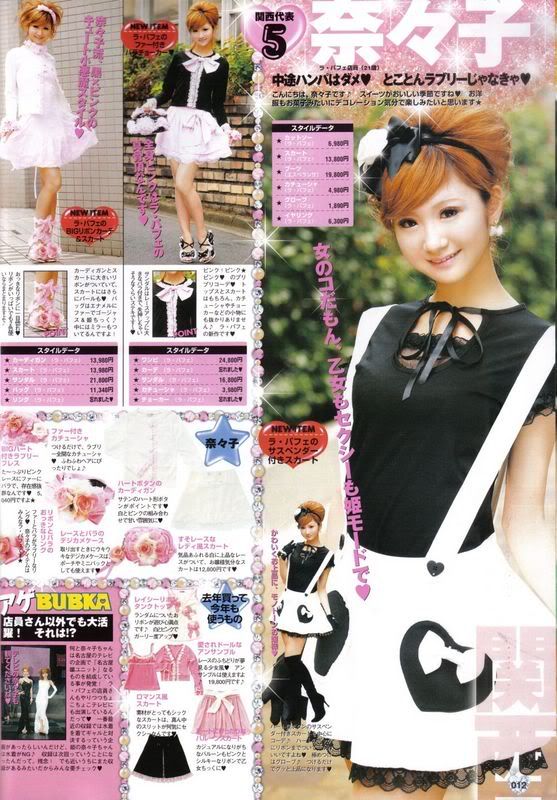 And it really made me stop for a moment and say ummmm...thats not gal fashion at ALL. Especially the first picture.
Now the second image can be casual lolita/himegal but um no I see NO himegal influences in the first and 100% lolita.
For me, while I can see a distinction at times, for some reason I started to think of himegal as neololita...and this is why. If you think of Lolita you think of VK fans right? Yet when I went to Japan the audience at some of the indies shows I went to was 50% Lolita and 50% himegal. No lie I went to like 4 different indie shows at Osaka Holiday and this is what I saw.
When I saw Gazette at a sitting Venue, the crowd was Lolita, Cosplay, Hime and a smattering of just regular dressed people.
What is your take on this?
EDIT: I know that the big hime vs lolita why they are not the same is that gal and lolita have different ethics. You know Gal=Be Wild, Be Sexy, Be Fashionable Lolita=Demure, Sweet, Creative. But I am just stating that even though I know they are not the same I just in my opinion think of hime gal as NeoLolita. I tend to follow both fashions knowing the brands and the styles. Yet I just for some reason think of himegyaruu as lolita 2.0. If you compare VK fashion to Lolita, Lolita will cost you more. Just like with gal, you can get a ranzuki or egg look easily for under $100 yet to get a hime look you will end up spending a hell of alot more.