So I am taking a puppetry class! It's a lot of fun! The second puppet we had to make is a ROD type puppet. Meaning there is a rod in the center you hold on to and then two on the hands to do movements. It's tricky to get the hang of it but a lot of fun once you get it!

Anyway!
This was only the second puppet I have EVER made! That's why it's not the greatest... Plus her dress was hand sewn and I just cut out fabric...NO PATTERN WAS USED! As you can most likely tell! You can check out my LJ if you want to see the other ones by the way ;0D

Her name is Evie and she is in her very best!
<3
She has a lolita style...her curls are INSANE! That doll hair gets caught on EVERYTHING!
In fact when I was putting on my puppet show her hair got caught on the scenery >_<
Anyway enjoy the pictures! Her dress may not be well done, but I think she's cute overall ;0D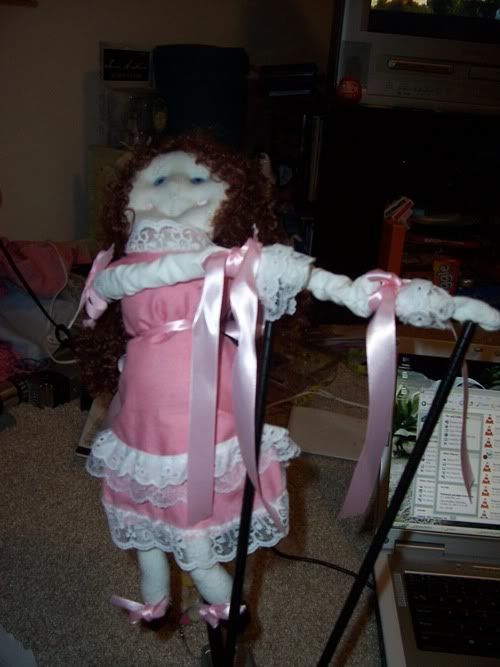 It's hard to hold a puppet and take a picture of it at the same time!! >_<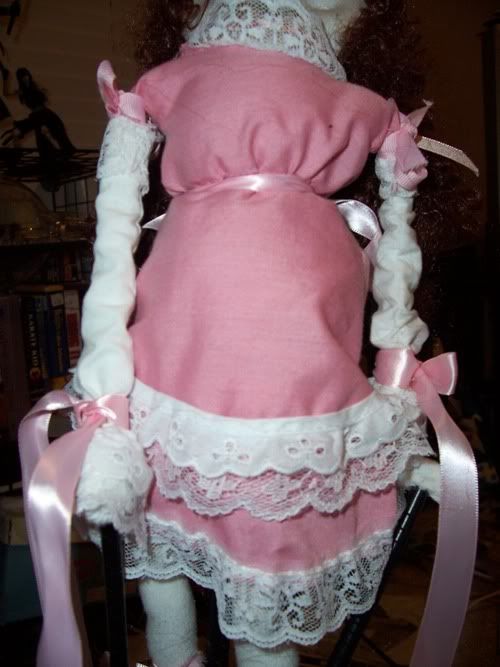 Up close of her dress!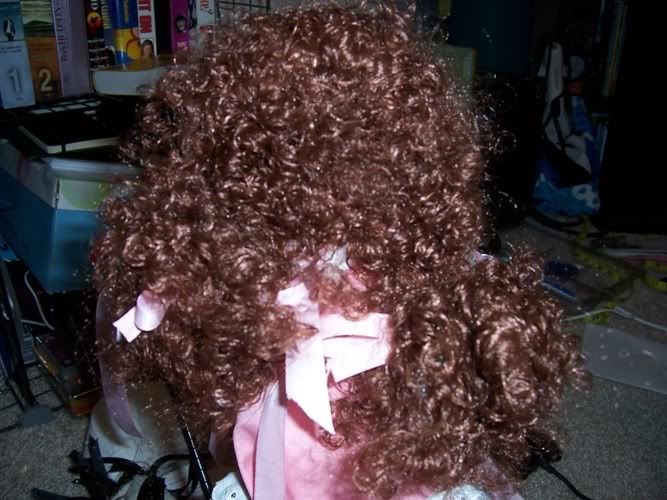 HER HAIR IS CRAZY!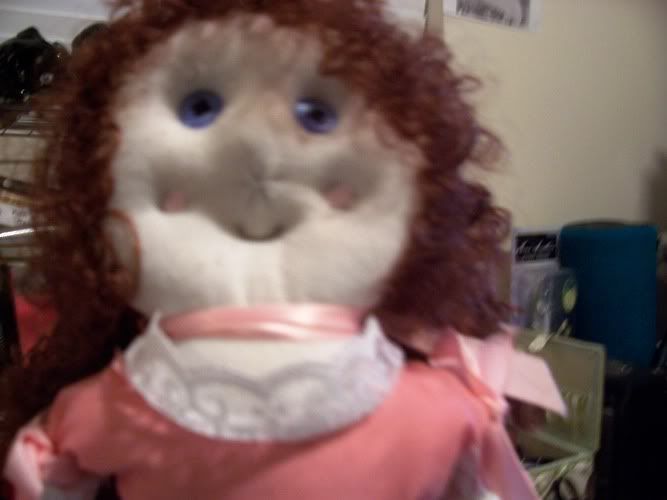 Her face is made out of a sock and we had to "soft sculpt" it meaning...we had to sew a face out of just a sock haha she has cute cheeks ;0D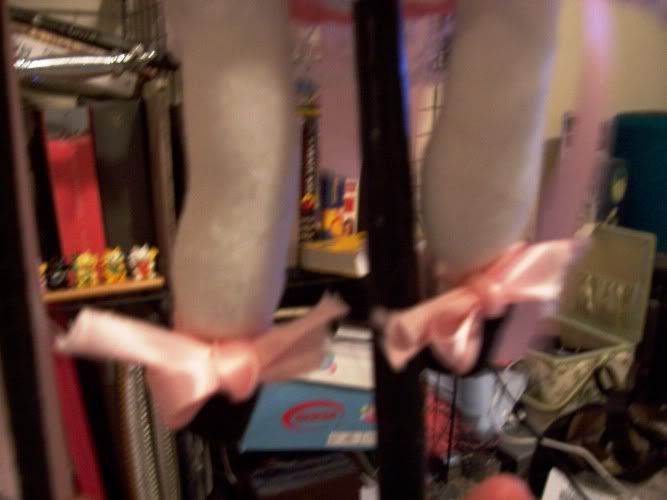 Lastly her little shoes!!

I hope you have enjoyed meeting her!