the post about gigi inspired me. are there any other films that seem particularly lolitaesque to you?

here are mine:

blood tea and red string- christiane cegavske
alice- jan svankmajer
daisies- vera chytilova
institute benjamenta- brothers quay (maybe a little more gothic lolita)
return to oz- walter murch
ma vie en rose- alain berliner
heavenly creatures- early peter jackson!
in the company of wolves- neil jordan


blood tea and red string- a trio of aristocratic white mice ask the crow-like creatures in the wood to make them a beautiful doll to have for their very own. when the crow creatures make her, however, they fall in love with her. thus, a battle between the mice and crow creatures ensues!




alice- a very clever czech stop-motion animated version of alice in wonderland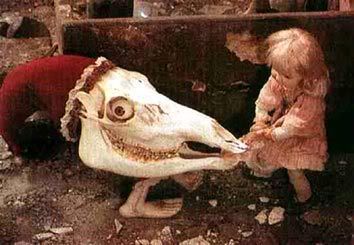 daisies- a feminist czech new wave film about two girls who like to be "bad," have fun, and dress fancily/have tea party feasts, of course!




institute benjamenta- i'm not quite sure how to summarize this one; it fits the aesthetic of other brother's quay films in that it's very victorian and ethereal and morose in this peculiar disembodied way that seems kind of child-like to me.




return to oz- the super scary story of dorothy's return to oz! mambi (the lady who steals heads) still creeps me out.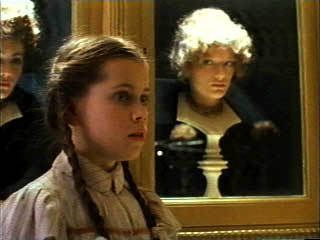 ma vie en rose- the story of a sweet little boy who wants to be a pretty dress-wearing girl!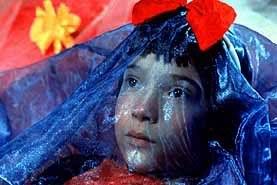 heavenly creatures- two new zealand schoolgirls fall in love creating a magical loliesque land in their stories.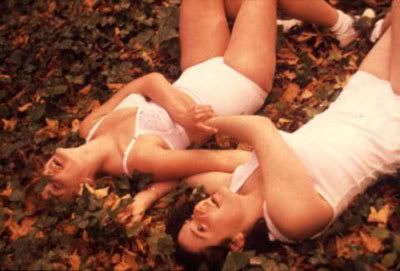 in the company of wolves- a rather sinister and very pretty re-telling of little red riding hood, angela carter style.