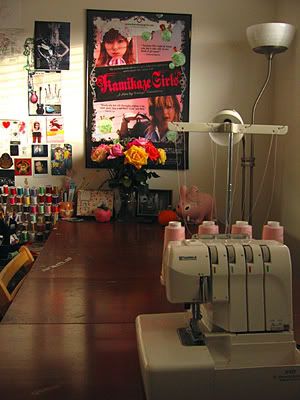 Kind of late but I decided before posting my sewing room it was NECESSARY to clean it. Seriously though it gets bad. Now its so clean its scary. Anyhow onto the pictures!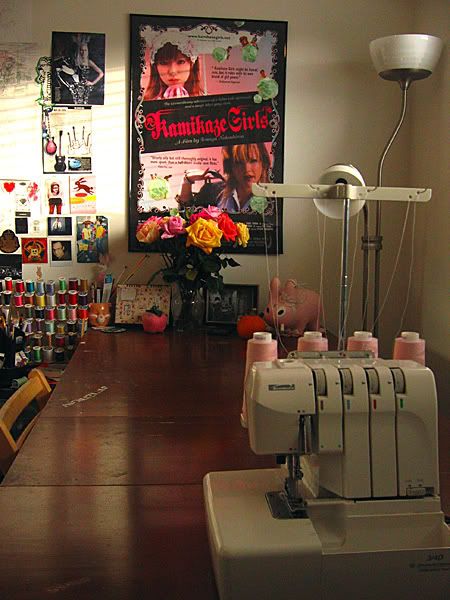 My sewing table and serger. Giant Kamikaze Girls poster as well.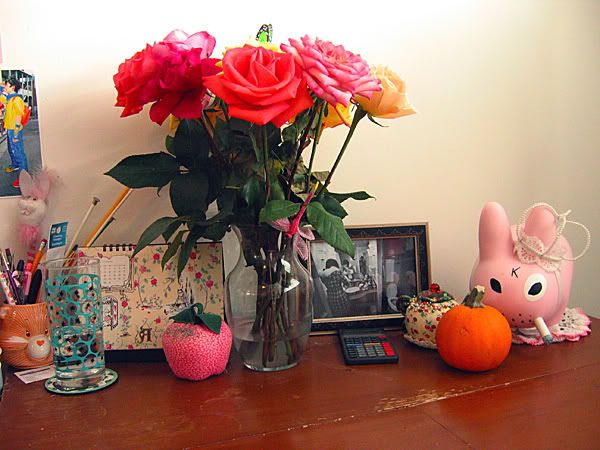 Close up of the stuff on my table. BtSSB calender, flowers from my boyfriend, photo by my boyfriend, and Monsieur Bunners my sewing room assistant.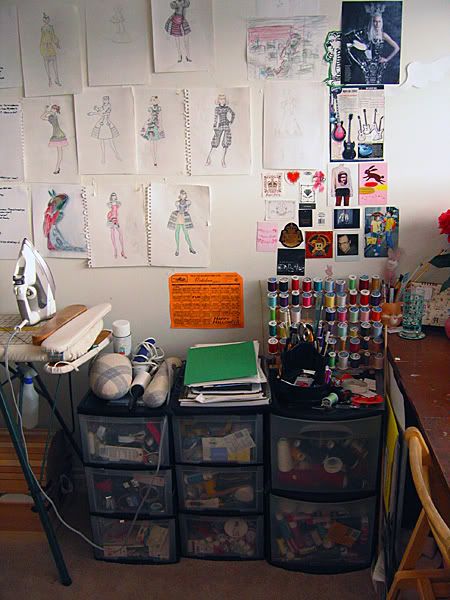 To the left within easy reach are all my notions. On the wall are my design sketches and random stuff.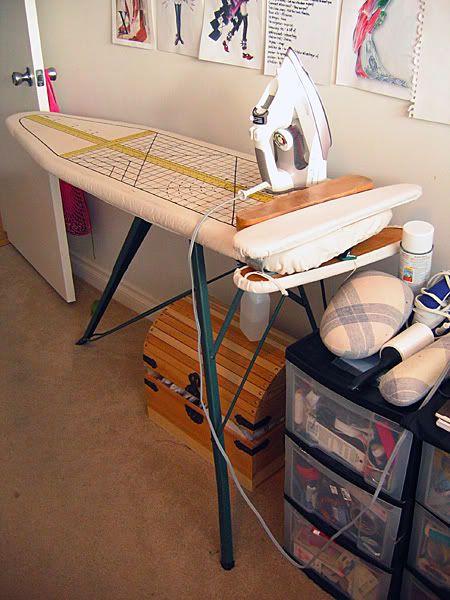 Next to that is my ironing board. I used to be an active cosplayer so some of my old costume ideas are on the wall. As well as some French vocabulary. Treasure chest full of lace.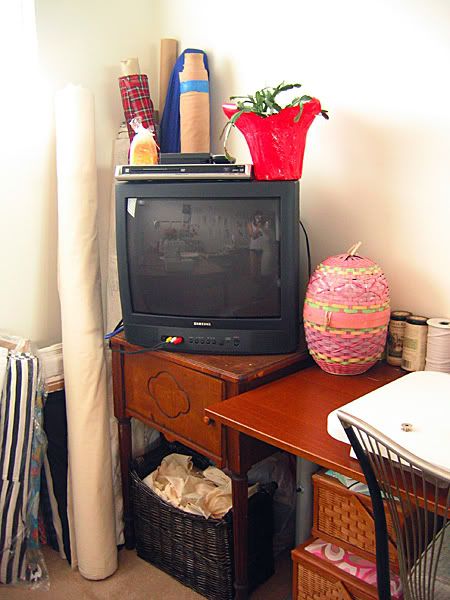 To the right of the sewing table are bolts of fabric and my tv.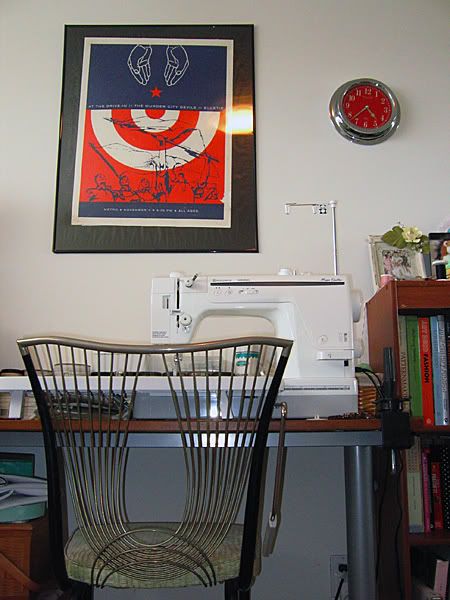 My industrial grade sewing machine. It'll sew through half an inch of leather. Also my At the Drive In poster.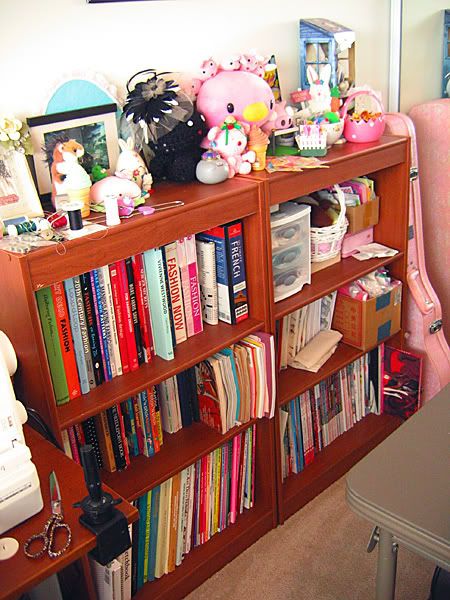 My fashion bookshelf. Fashion books, sewing books, fashion magazines, GLBs, vintage patterns, and handmade patterns. There's other bookshelves in the apartment for our literature, art/artist books, poetry, crappy fantasy novels, ect.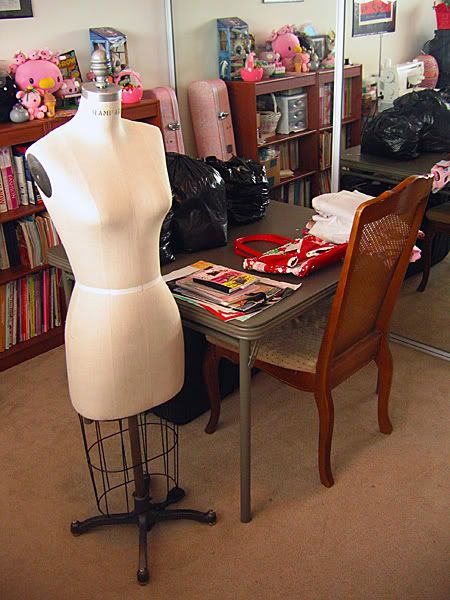 My boyfriend will sit at this table while I work sometimes. Its also useful to hold all the fabric and current projects.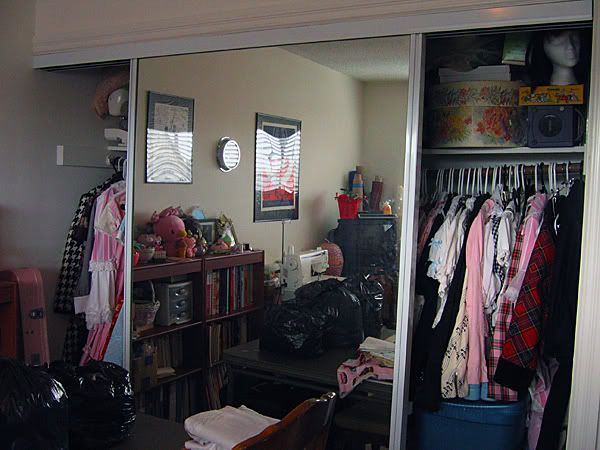 Closet behind that holds all my lolita clothing. There's also 6? boxes of fabric in there.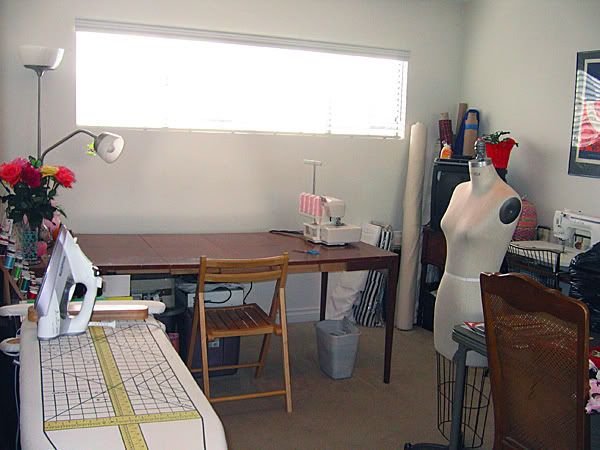 View from the door. 2 more boxes of fabric under the table. I <3 my sewing table. Its actually designed for sewing and has removable leaves. My mom found it at salvation army or something.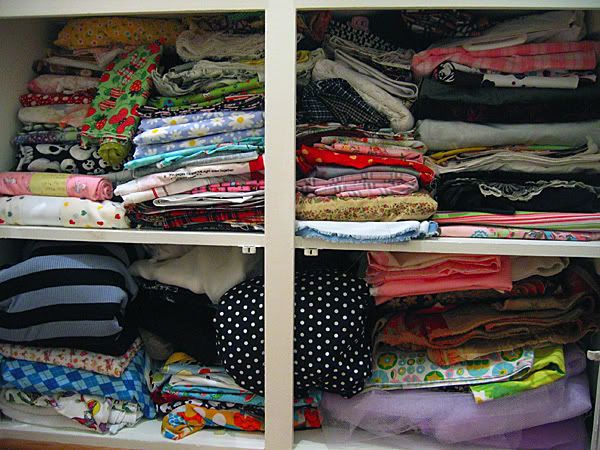 More fabric stash in the hallway.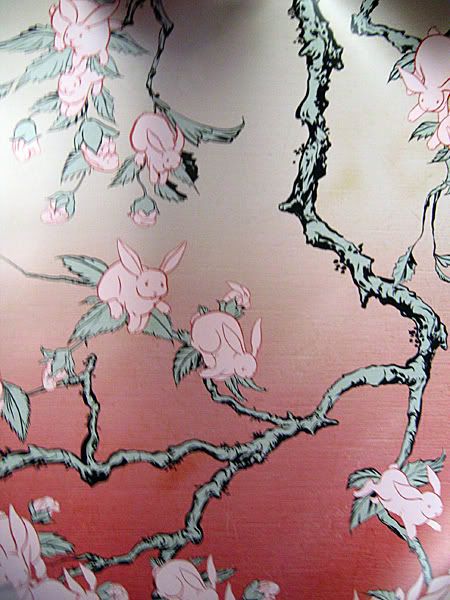 And a close up of a new poster I need to put up! My boyfriend just came home from an art walk and brought this back for me. BTW over my bookshelf is a framed Metamorphose catalog sheet but who cares about that? :P