I went to Japan in July and got a few dress lengths of the cutest fabrics from Nomura Tailor in Kyoto. My timing just happens to be awesome so they were all half price: ¥400-¥500。

I got this one in Black cotton and a small piece in blue plastic, This in a small piece of black quilted fabric, and this in black cotton. As well as some others I can't find links to.

I decided to finally make something out of the first one, so I went to some brand websites looking for something to "borrow" from. And there I found BtSSB's Icecream JSK, which has rows of pattern and of polka dot, just like my fabric! Except mine is parfait, and I think it's cuter :3
I also got some Alannah Hill (super expensive Australian designer) lace for 30c and 70c a metre. This whole dress cost less than $20.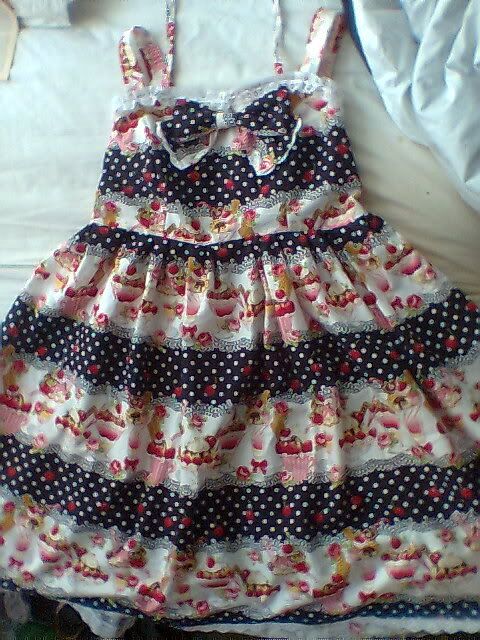 These are not the best pictures, as my camera batteries decided to die just when I needed it.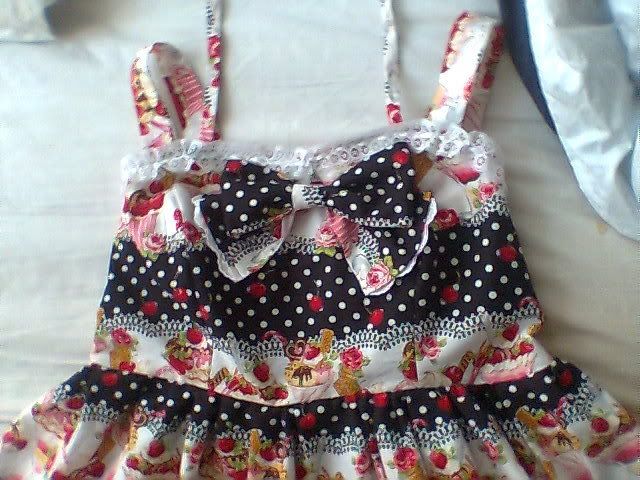 I still have to attach the belt to the side to make the waist more defined.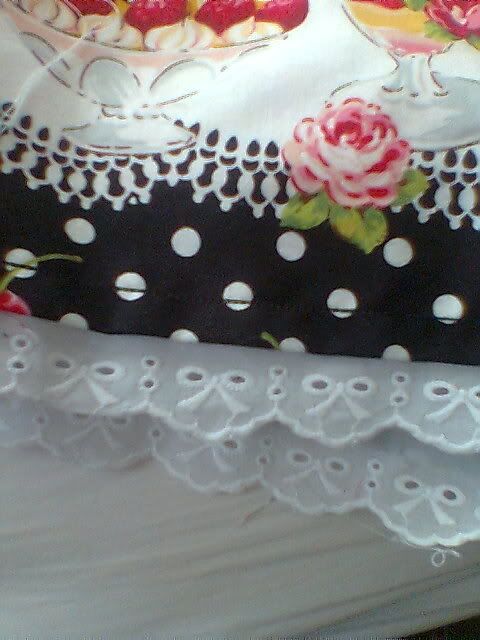 70c lace. I didn't use very much lace at all, as the fabric is tizzy enough on its own :D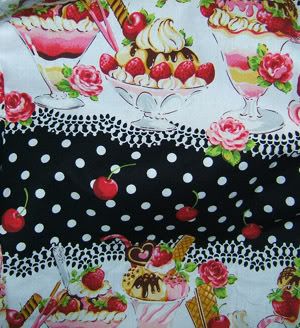 Better detail of the fabric
I'm going to make a bag out of the teapot and cake fabric to go with it.
Thankyou for looking :D Any CC welcome, his is only the second lolita dress I've made, and I'm not all that good at sewing.