Well just incase it can't, here's my sewing room, and it has a bed in it!




El sewing spaceo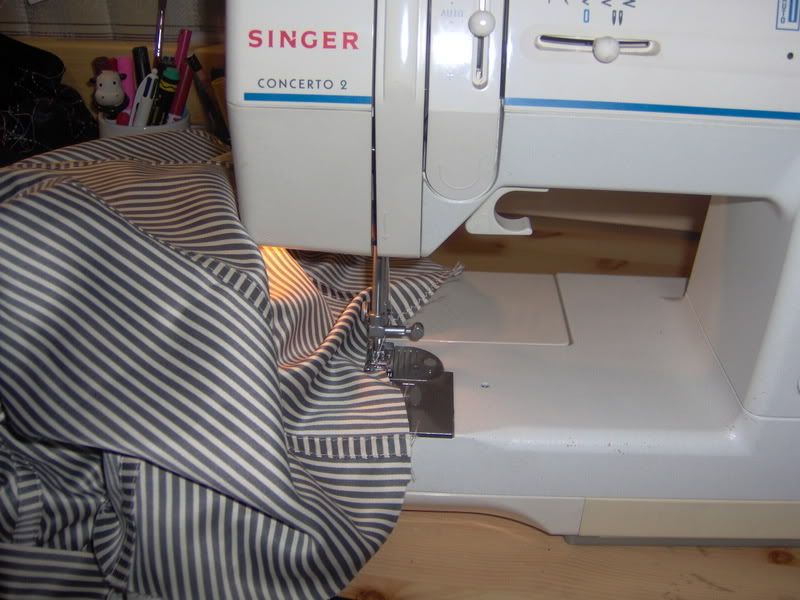 Current project (there's a picture of it after I took this further down).




I can't have something for five minutes without it being loli-ized with stickers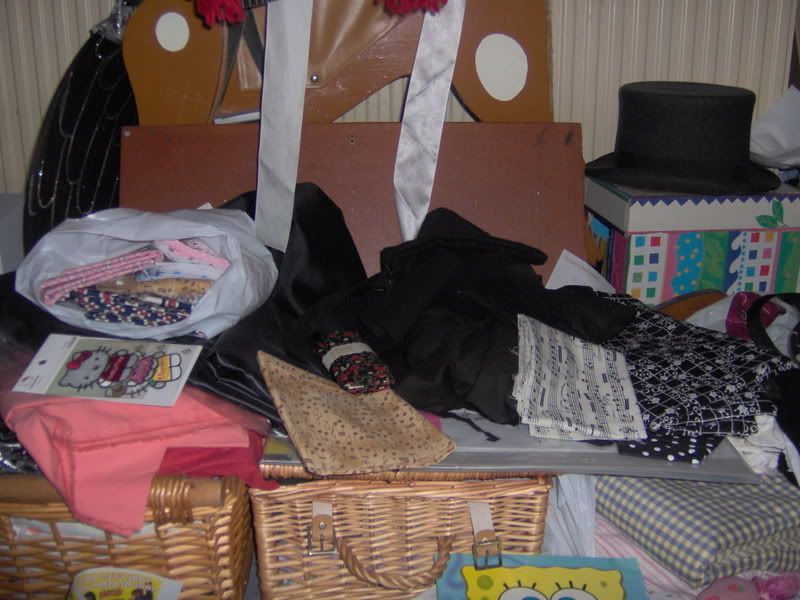 This is the majority of my material. There's bit scattered all over the place and my carpet is full of thread and pins ¬_¬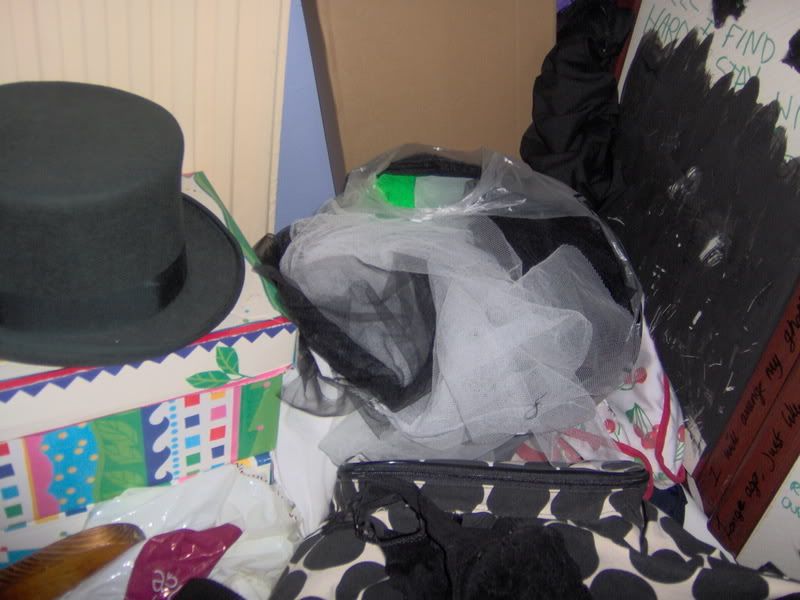 More boxes-o-material and a bag-o-tulle. Mad Hatter top hat, anyone?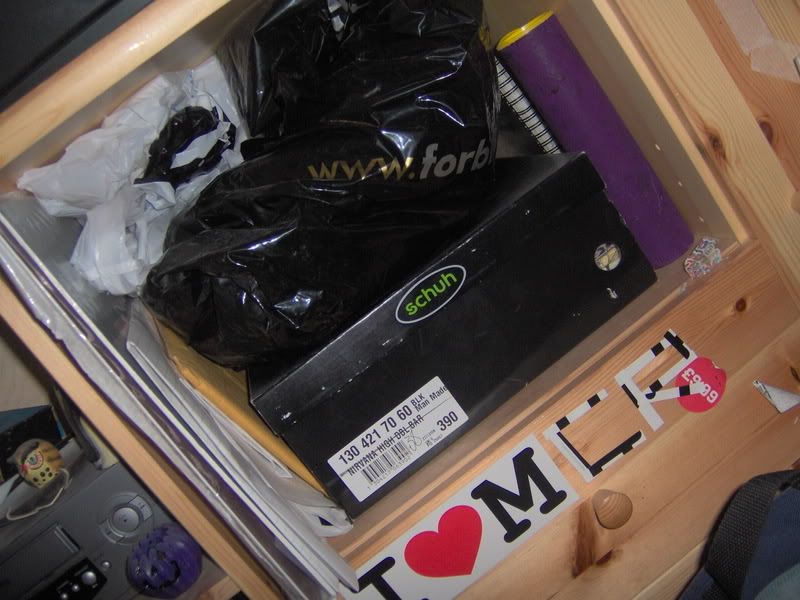 Another box of material. Thank god platforms come in bigger boxes, that's all I can say.




A current project. It's a Hello Kitty panel I bought from a quilting show (becuase my nana quilts and we go to the shows together for material) that I'm turning into a bag. HOPEFULLY it'll work but I'm not too sure = S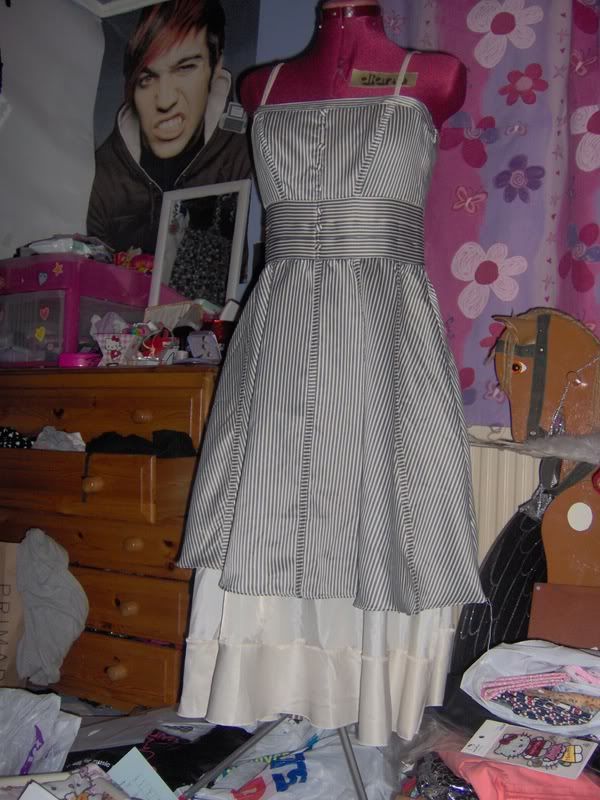 THE MAIN CURRENT PROJECT. It's a dress that I got from a second hand shop and I'm making it more of a loli-length, and adding bows! Not sure where I'm quite going with the bows but I've got enough bits left over from re-hemming it. AND YES THE UNDERNEATH LAYER IS GETTING CHOPPED OFF THANKS.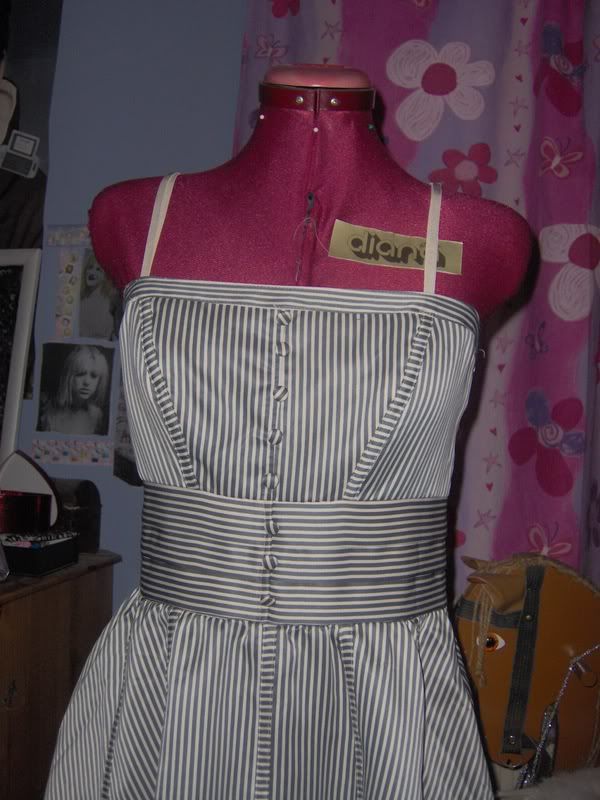 A really crap picture of the bodice. I don't know whether the change the buttons or not to something cuter. I was thinking little white plastic bow buttons.
The fabric looks a little funky in that picture but it's less shiny in real life I swear.




My rockinghorses because I got them a few days ago in the post and the are even better then I expected.



Except for the fact that they're too small so now I've got to send them back
and wait a few more months.




And here's me with some lovely Hello Kitty patches I bought from H&M. YAY!


Don't say I didn't warn you about the mess.