I am hoping for information on (what i assume is) an older Victorian Maiden dress. and maybe pictures.



Pics of it: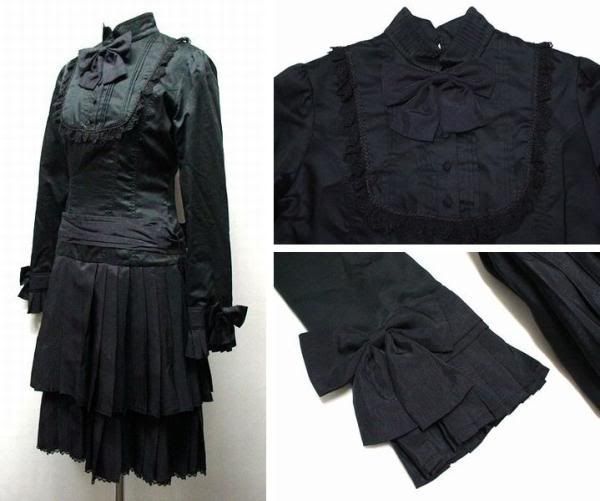 All i know is that it was made by victorian maiden. It was one of the first dresses I really liked, back when i was first getting into the fashion. Although, of course, what i saw were pictures of it that had been stolen by some random ebay knock-off business so it's a good thing I didn't buy it at the time. XD But I still love it because it really looks a lot like some girl's styles from the 1880s/1890s. I love the low-waisted-ness and the exessive use of pleats!

I'm hoping to find out how long ago it was made, and what my chances are of finding one for sale. And what colours it came in. And maby some stock photos? and maybe a photo of someone actually wearing it? The pics from this Y!J auction make it look shiny - it wasn't *actually* shiny right? because it's brand, and brand isn't usually shiny...

thanks!