Thanks to
chiichick awesome tutorial I was able to make this little guy in little under a day. I actually did most of the work like a week ago, but lacked a proper camera to take the pictures. I like him, but being a perfectionist with stuff I am looking at him and spotting the little mistakes (I think one leg ended up a smidge longer then the other). XD I think it's pretty good for my first try on a stuffed critter.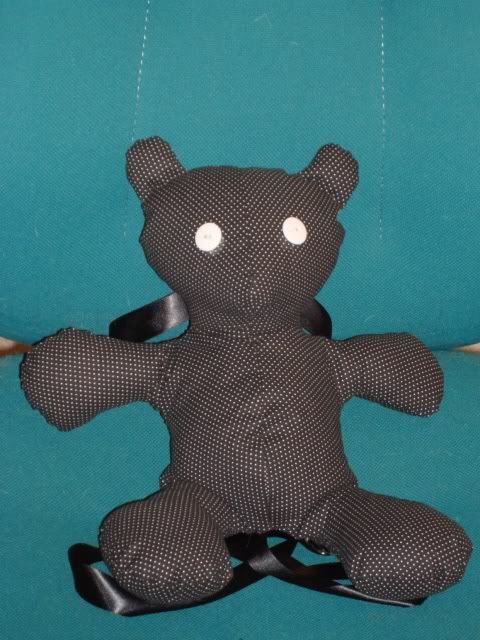 Here is his front. I did my best to take a picture of the fabric. It is black with white polka dots. But with the flash it kinda just blends it all.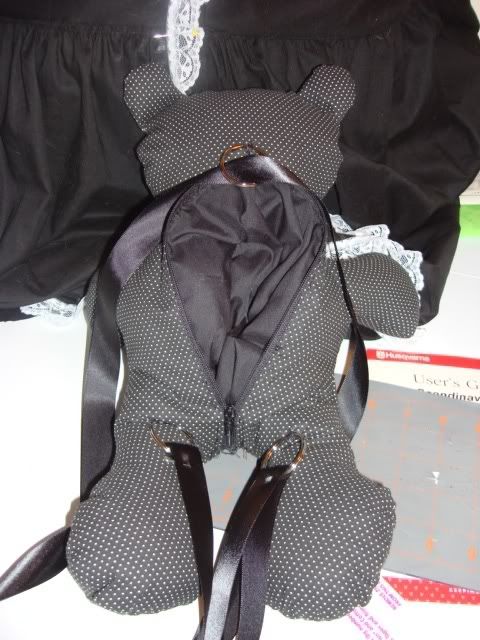 And his back. The lining wasn't as hard as I thought it would be. I sewed one side of the lining in and used the other side to stuff the bear. I wasn't sure how much to stuff him and everything. So to make sure I have enough room for my stuff that I would be carrying in him I put it all in there (example: cell phone, id/debit card) and then stuffed him. I of course took all that out when I sewed that other side shut.



I plan on making some clothes for the naked little guy. But I haven't decided exactly on what. I was thinking a small half stole/cape and a small top hat to go over one ear? What does everybody think? Any suggestions for clothing for this poor little naked bear?