Today I got a package in the mail! Always a great feeling lol. Today the package in question contained my In the Starlight resized skirt, which I think a lot of you think is a myth.

I asked Leah to resize a BtSSB Alice Cookie skirt from its original size to max waist 33" (to moar comfortably fit my 32" waist). She used fabric from the waist ties to add to the waistband, redistributing the fabric accordingly. The whole thing cost $15 + $4.95 shipping, plus the shipping it cost me to send it to her.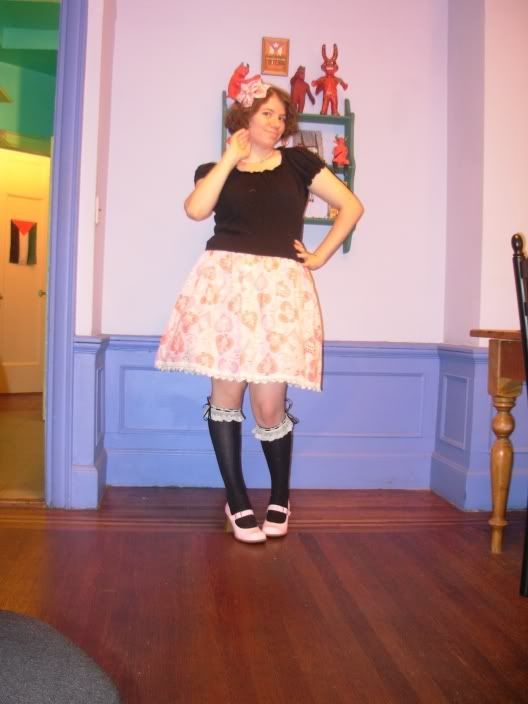 I find that I have to use my nearly-flat petticoat under this, just like with my AatP jsk; the seam where the tulle attaches to the lining never gets bigger (obviously), so there's little room for poof. The existing tulle balances everything out, though.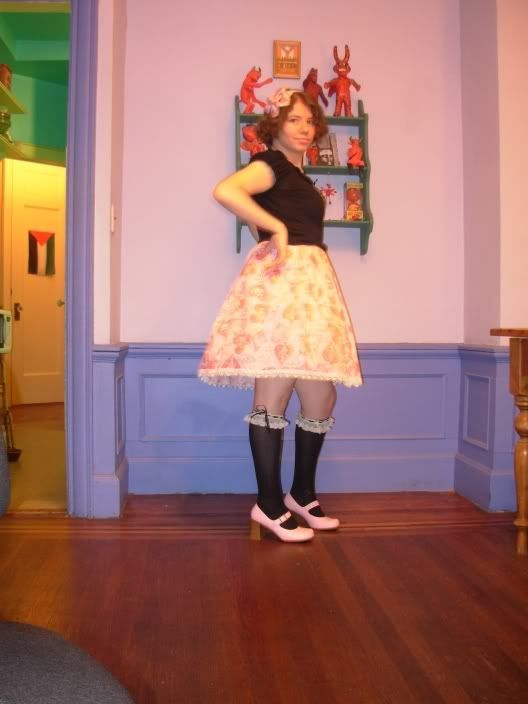 Side view, in case you were unconvinced.

When she finished the skirt, she emailed me asking whether I'd like the fabric from the ties back, or if I'd like them made into an accessory of my choice. :O! I went for a double side bow sans lace.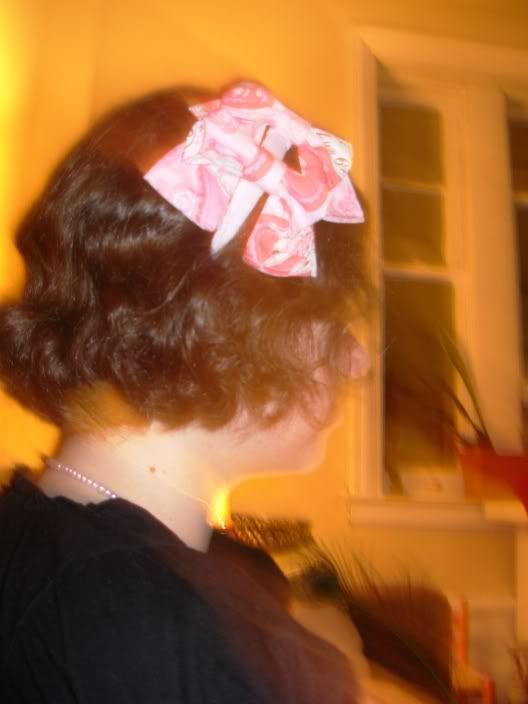 Tada!

Anyway, yes. I'm pleased all around, and I highly recommend this particular service of hers!

p.s. if anybody cares (I'm probably the only one haha),
the rundown
Skirt + double sidebow: BABY, modified by ITS
Top: Rainbow (fits like a sack now, I had to bunch it up behind me... hello elastic thread lol)
Socks: BABY
Shoes: Bamboo
Necklace: H&M kid's section
Petticoat: eBay'd