(warning: this post contains a photostory, which was
written while I was verrry sleepy XD)

Once there was a girl who found herself in a room so small that she couldn't even stand without hitting her head on the ceiling.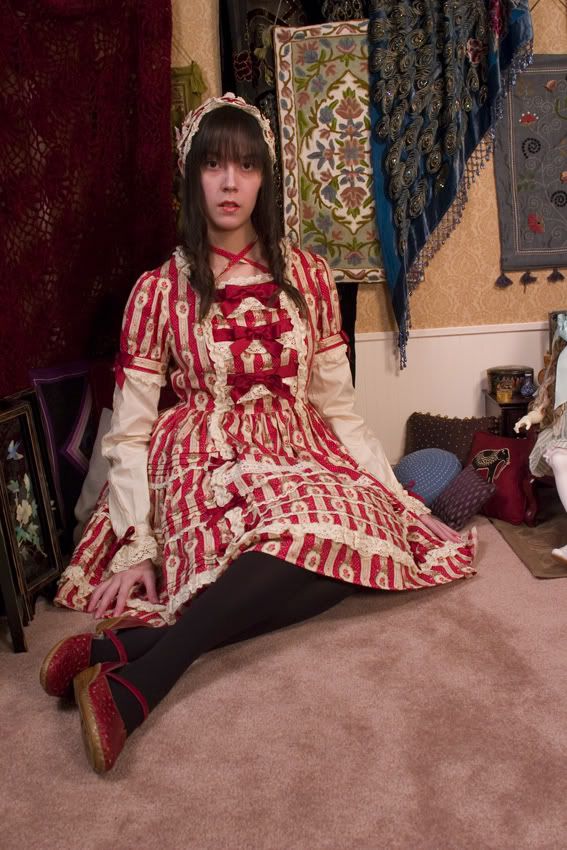 In that room there was very small furntature, and a very small rug,




And beautiful dolls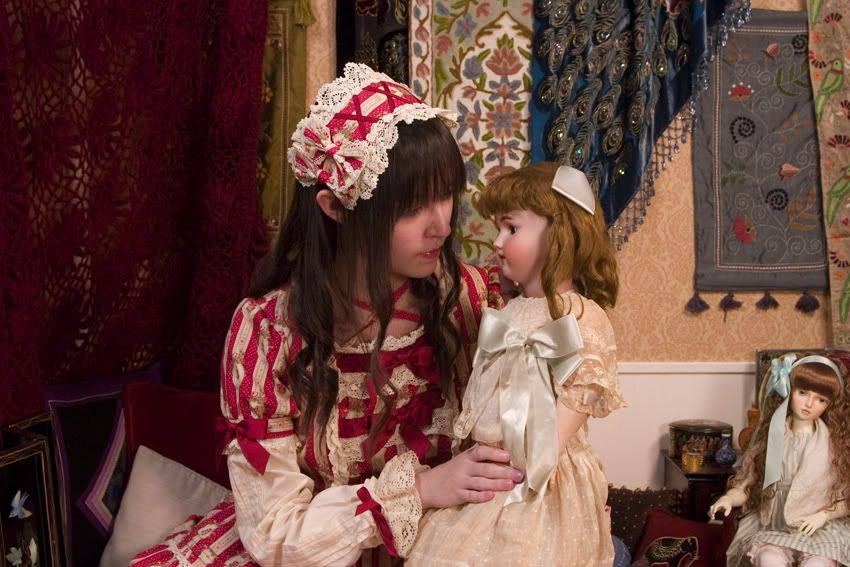 With blue bows in their hair.




And if she stretched really far, she could touch both walls.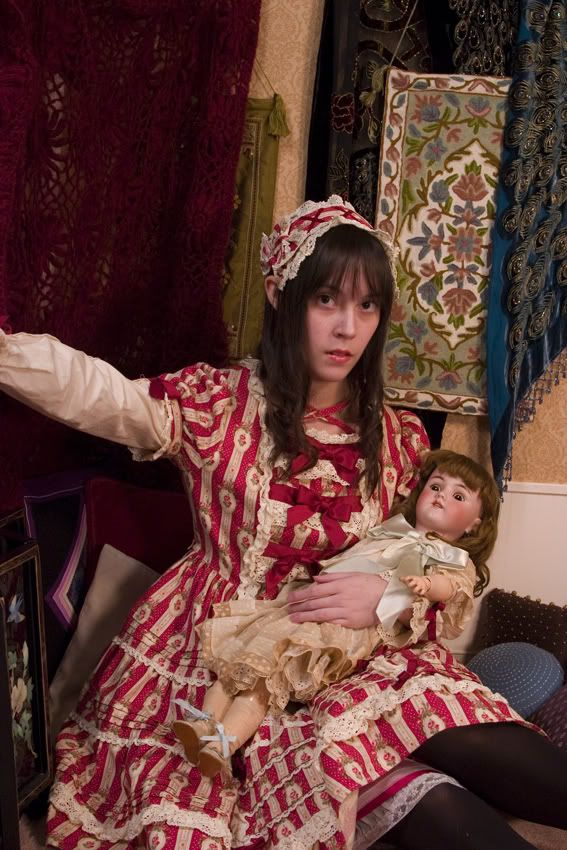 And there was a tea set for just one girl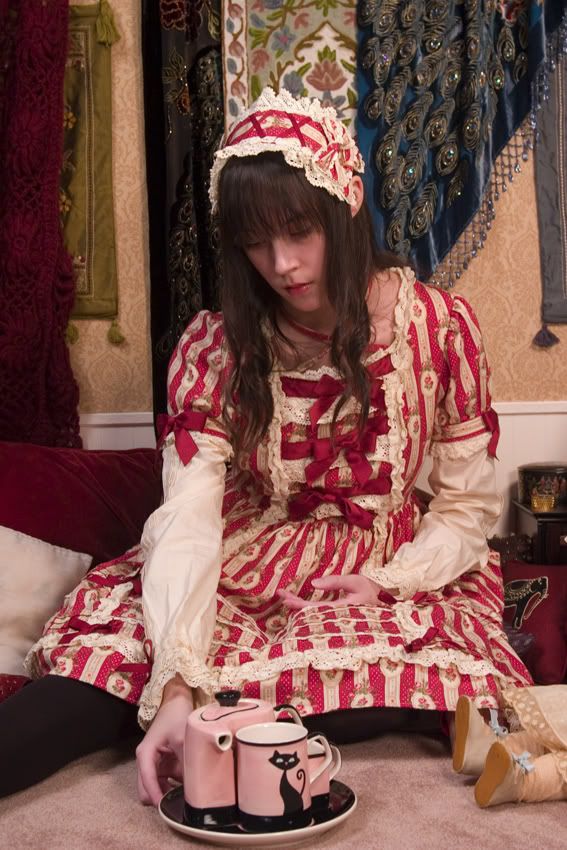 (there was nothing in it, but it entertained her for a while)




"Would you like some?" she asked the doll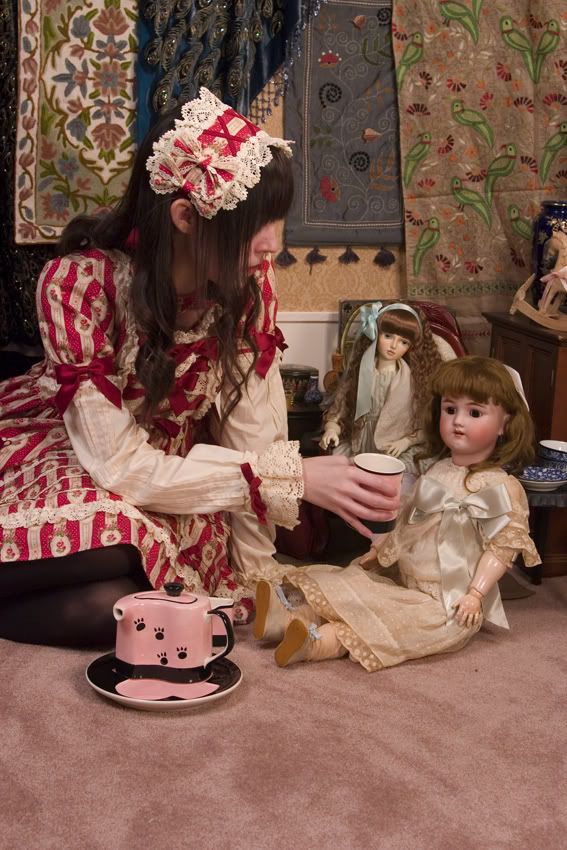 But she became bored with an empty teapot,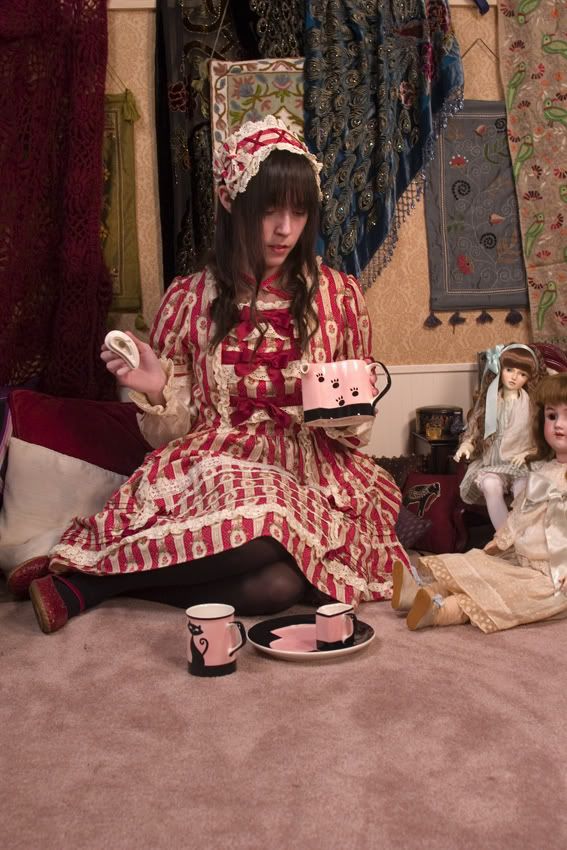 So she took off her shoes




And went to sleep, knowing that when she woke, the world would once again be its normal size.




(And it was!)

****
Dress and Headpeice: Angelic Pretty (hooray for b-day gifts to yourself! XD)
Tights: Dance tights/off brand
Shoes: As close as i can get to red mary-janes locally
Uber-Fantastic Set: built by my dad

I haven't really done a photostory that I'm *in* before (done pleanty of BJD ones for DoA) so... But it was fun and I love alice in wonderland type scale bending. When my dress arrived today the only place I could think of to take pics was in the doll set. ^__^ (I hope it's alright to post photostories here ^^;; I think I've seen this kind of thing before...)

Scale Shot!: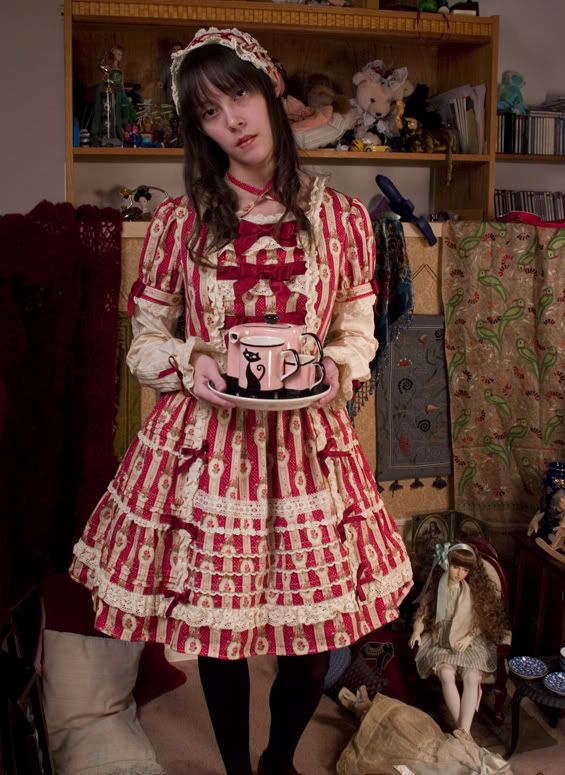 Peace out, man