I recently finished my final commission on
hearts_princess, and the lovely customer,
lifeisforliving, gave me permission to show off the finished product.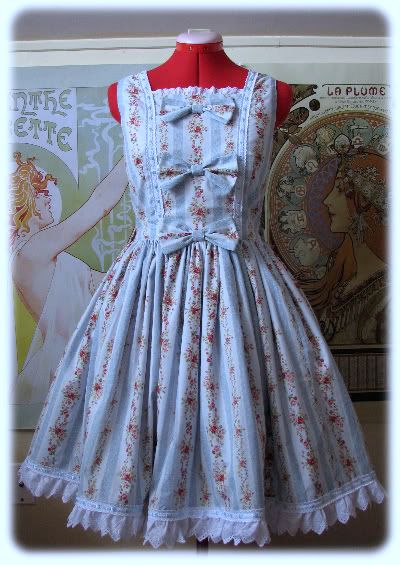 This was a semi-replica of the Innocent World Dollhouse JSK. Because it's an all-over print instead of plain fabric with a hem border print, I added lace to the hem of the skirt to balance out the detailing on the bodice.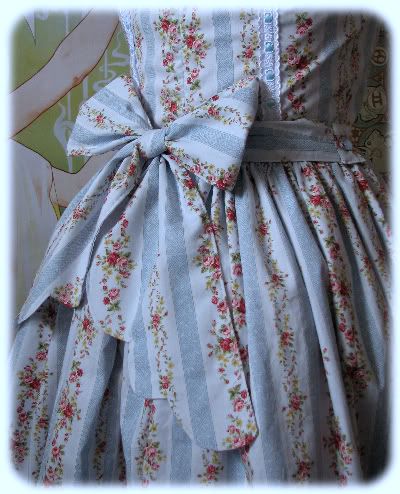 I love the scalloped-edge waist ties.And it seems I've finally figured out how to tie a perfect bow (from now on, I think I'll put my skirt on the dummy, tie a bow, unbutton the waist ties, put the skirt on me and then button back on the bow).




The commission also included a matching Alice bow. My long-suffering non-lolita flatmate told me it was head-eating, but it's really nowhere near as large as some of the huge brand bows.

Details of the dress: Made out of printed cotton and fully lined with white poplin cotton. Trimmed with two widths of white ruffled eyelet lace, white beading lace and blue satin ribbon. The waist ties are detachable and attached using buttons. Fastens with an invisible zipper in the back.