Hi, it's my first post here! We had a lolita meetup on Saturday in Helsinki, and we all decided to share the pics here (and I got to do it). Enjoy!


It was a veeeery rainy day so we made our camp inside a mall. Yes, people stared at us. A lot. Emi and Chiia are sooo cute in their half-bonnets!




Heaben got a text message! Or is it an iPod?




Well, of course we had to drink tea!




Mana probably wouldn't like this...




Of course everyone wanted to try Emi's bonnet on. Sadly, it doesn't match my colours.




Myy and bizarre are twins (couldn't have guessed, could you). Their self-made outfits are gorgeous, though the white shirt is Meta. Omg.




Caramea, beautiful as always, in her h.Naoto dress and Moitie shirt.




Kakumei was cute, I'm looking funny with my shoes in my hands. They were uncomfortable!




Jupe's berry print was lovely. Remember that lolis are always clean and tidy, and do not make a mess.




Catwalk-time! Kakumei and Heaben - in the lovely Meta Happy Cake JSK - pose.




Petticoat and Rain are happy (as a cake!)




Bizarre looks like a model




Did I already mention that Emi and Chiia are soooooo cute?




Skirt pic




They wanted to take pictures of us, so we took pics of them! REVENGE! MWAHHAHHAHHAA!




We went to Morticia (a gothic/cyber clothing shop) and laughed at all the cheap race. And posed, of course.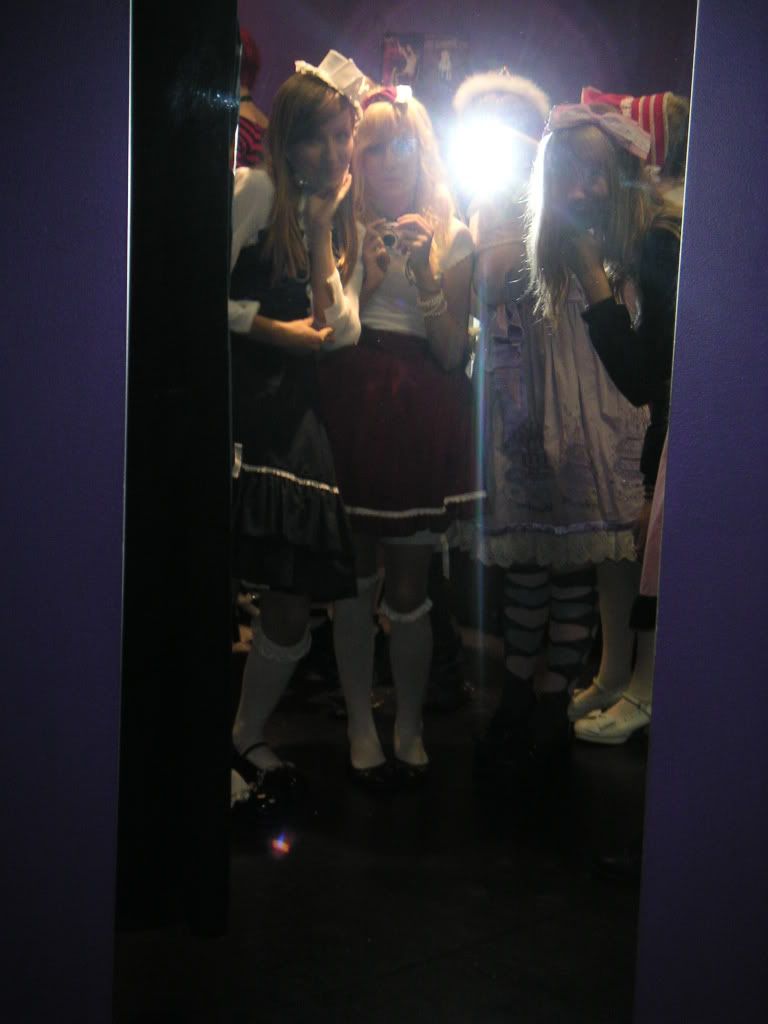 BLOOMERS! Kakumei must have got a trauma :<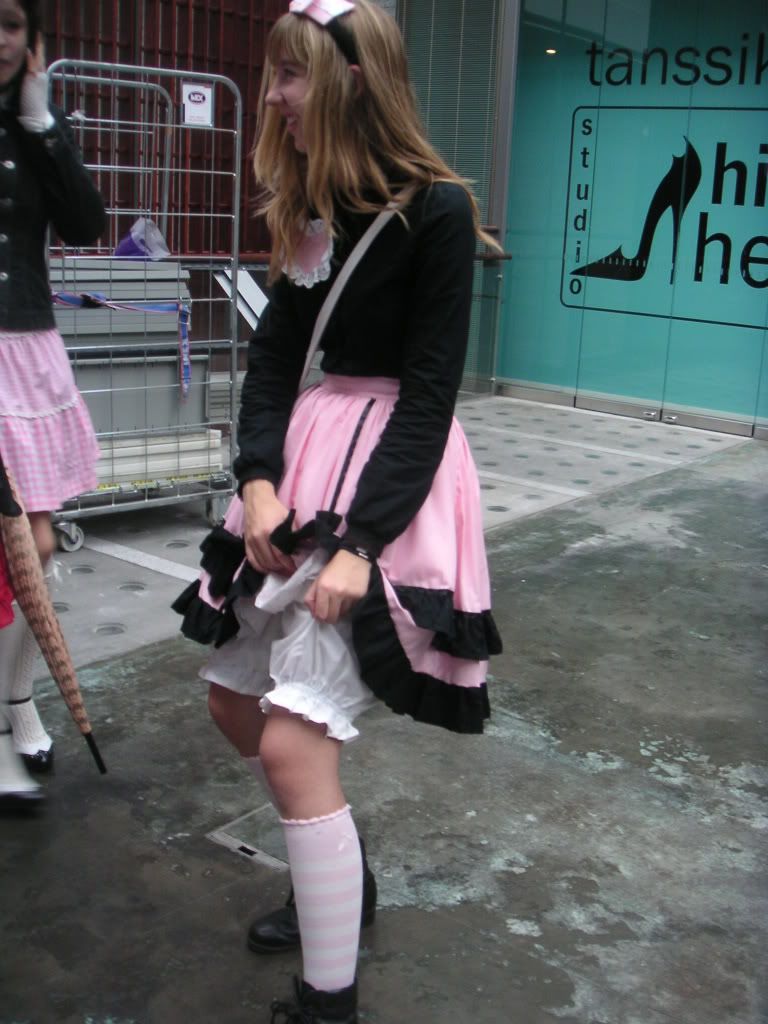 More bloomers!




I hope I already mentioned how cute thay are!




Why, we went outside and it was sunny! A LOLI MIRACLE!




Shoe pic™




Posing! DID I ALREADY MENTION THAT... Oh well, I guess I did. The outfits are completely made by Emi (!!) except Chiia's Angelic Pretty cutsew.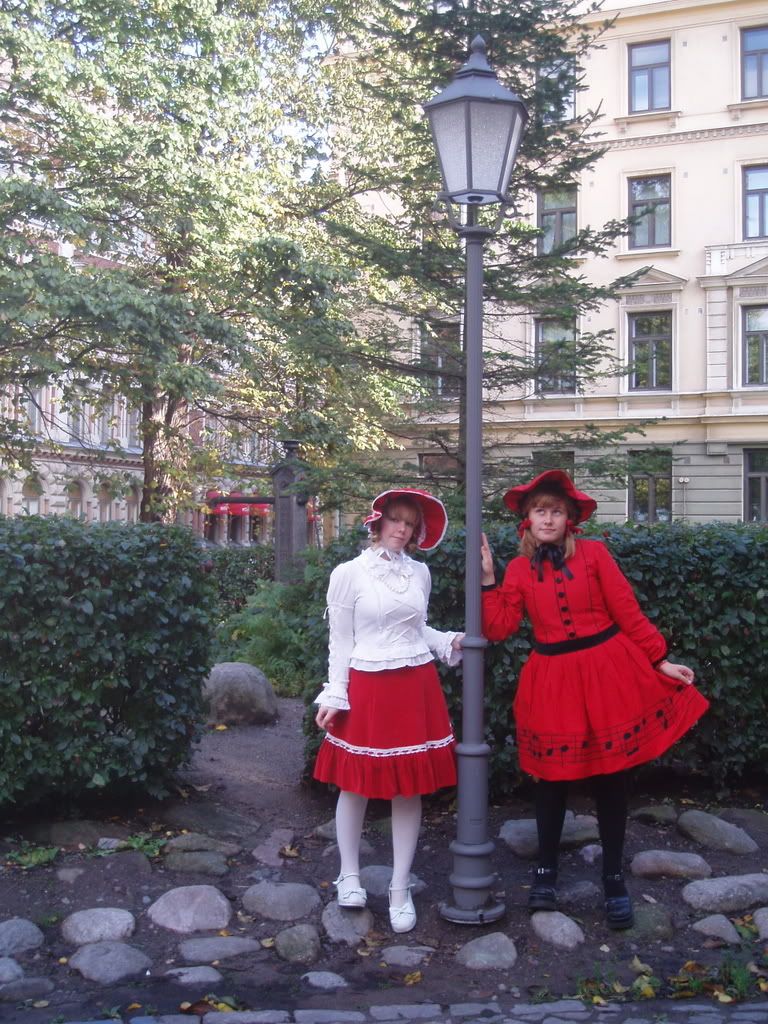 Shiro and gothic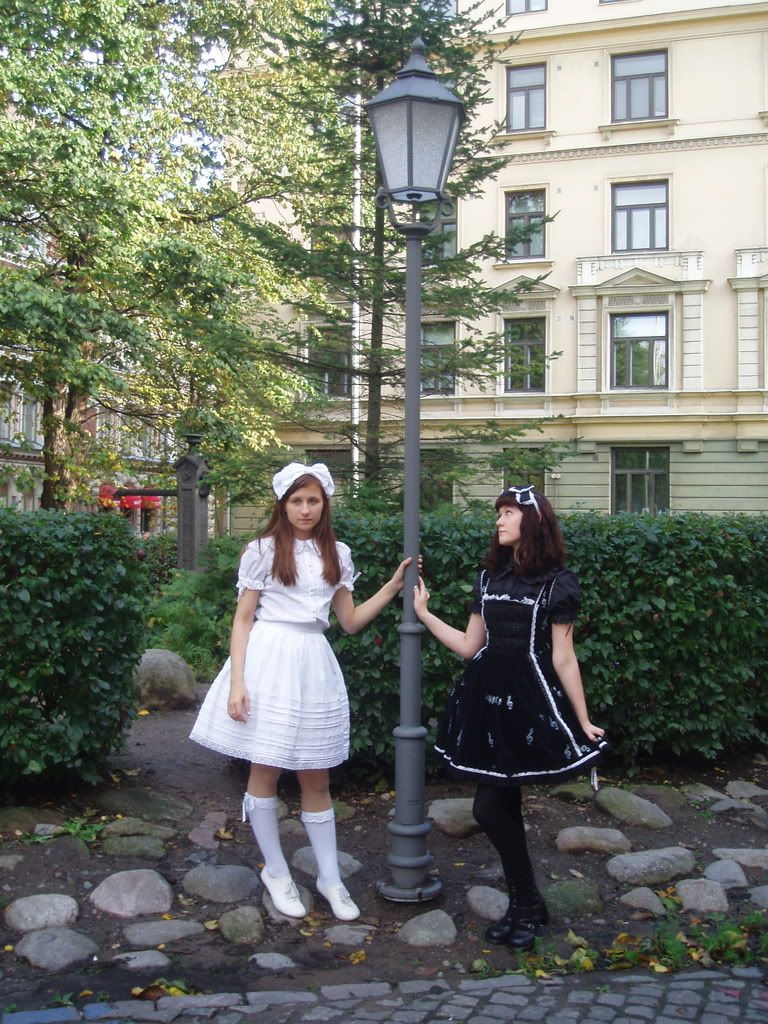 Happy happy happy cake!




Me, looking extremely funny again. Outfit is selfmade with Baby socks.




Any and her dramatic mask




Kakumei and petticoat (try to) look innocent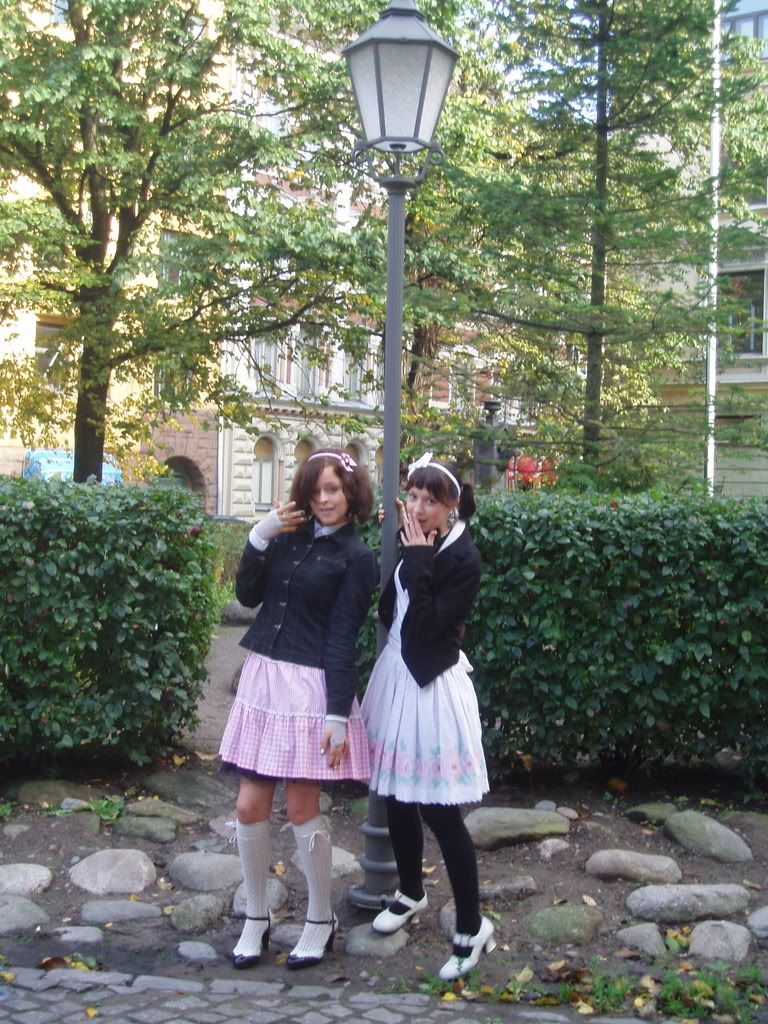 Jupe




Bizarre and Meyo make a tricolore




And of course all of us (without Rain, who had to leave :<)




Plus! "Do not try this at home."