Hello everyone! As summer approaches, the designer of Dear Margaret decided that she would like to try two different approaches to sailor lolita: chiffon and floral. We hope that you will like the photos -- the designer decided to go for a fresh, spring look for the catalogue shoot.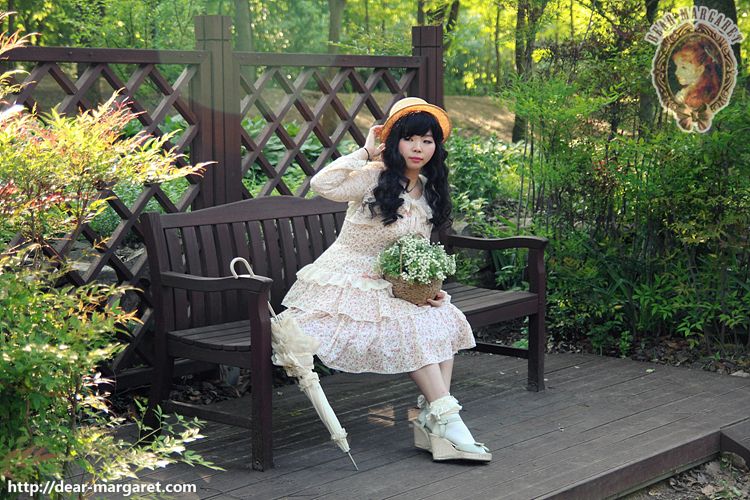 As spring comes to a close and summer starts, what better way to start than wear a dress with a small floral pattern that looks sweet and fresh?
With the two tiered skirt swishing around as you walk, it'll give a romantic feel.
The dress' lining is made from 80 thread count cotton so that you will remain cool even during summer.
The detachable collar gives you the ability to create a whole different look with the dress. With the lace bolero, the dress becomes much more elegant and refined.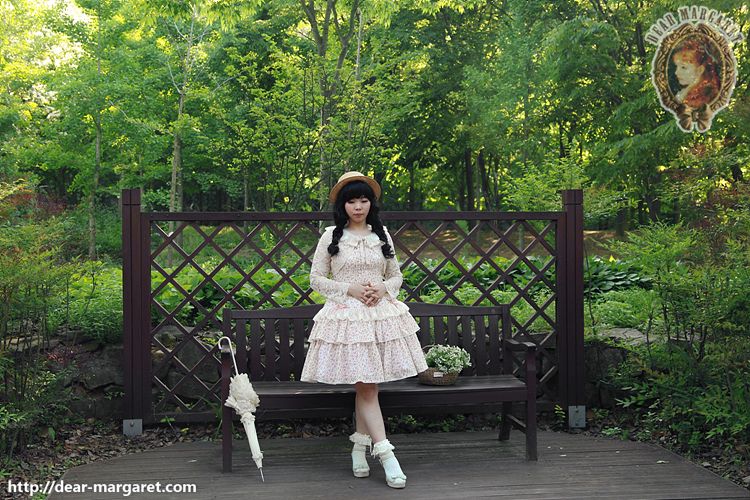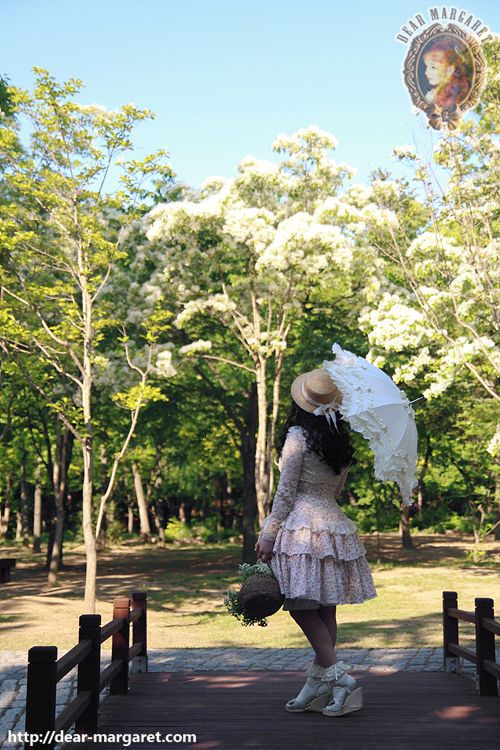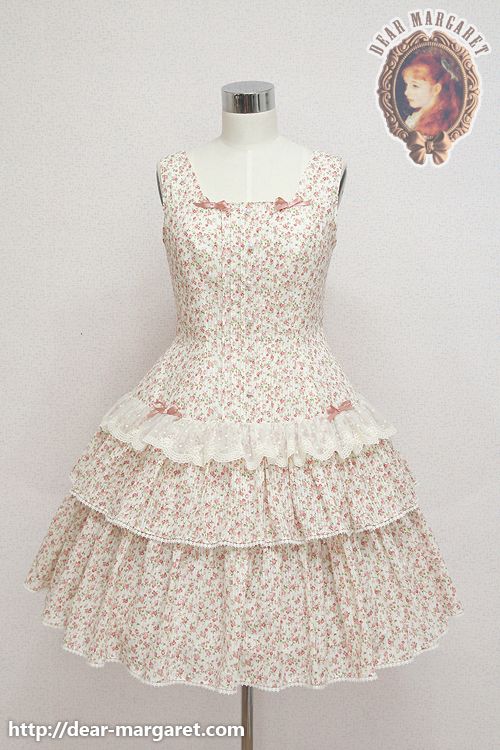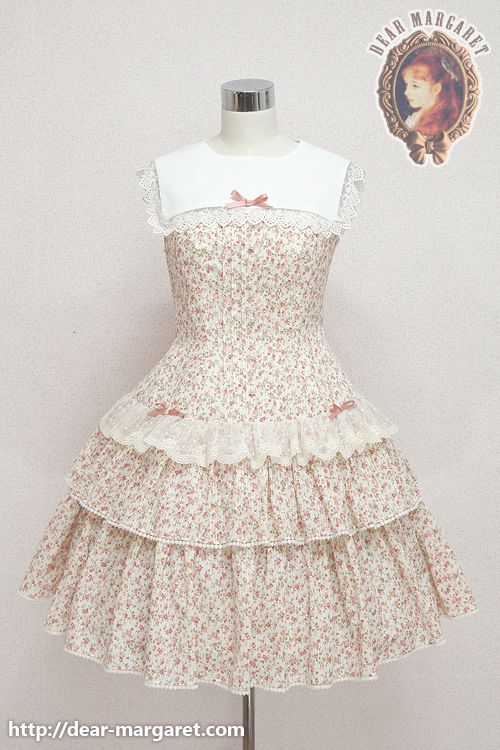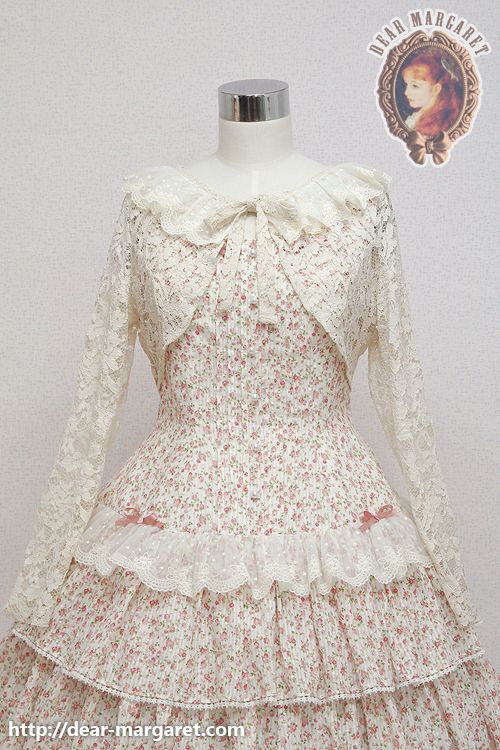 Do you prefer chiffon when summer comes around?
This sailor dress was made from high quality chiffon that isn't too delicate and doesn't have such a strong sheen to it. The lining was also specially chosen so that it won't stick too much during the hottest of summer days.
The light chiffon should swirl around you and the dress will look beautiful even without a petticoat.
The collar will give a sailor feel to the dress whereas without the collar, the dress' clean and simple design will stand out.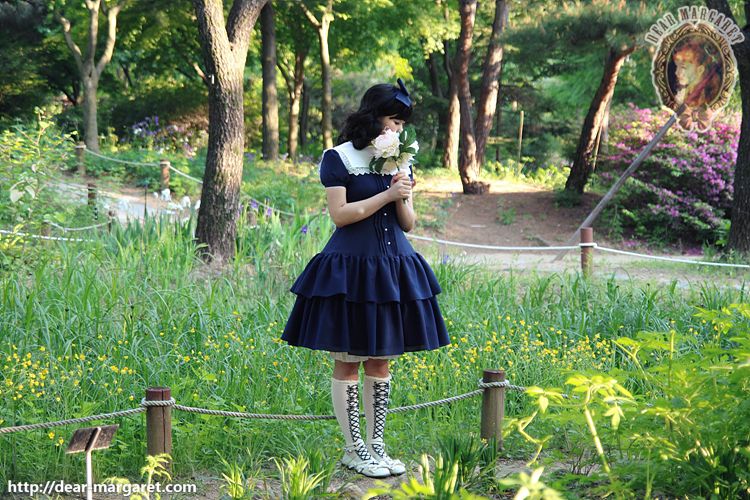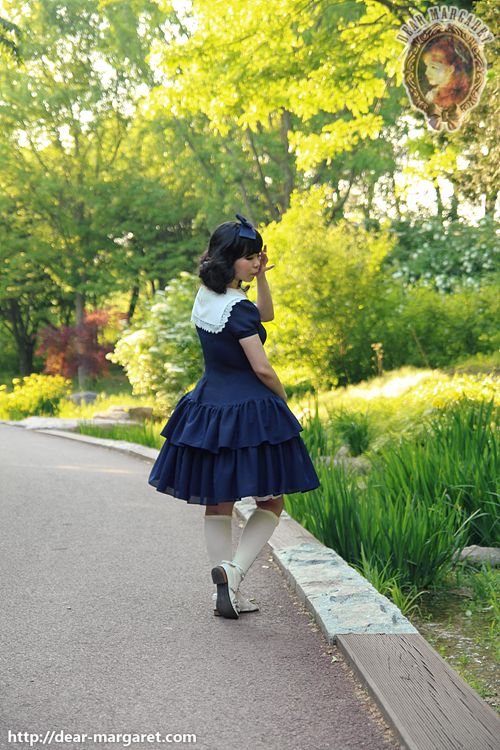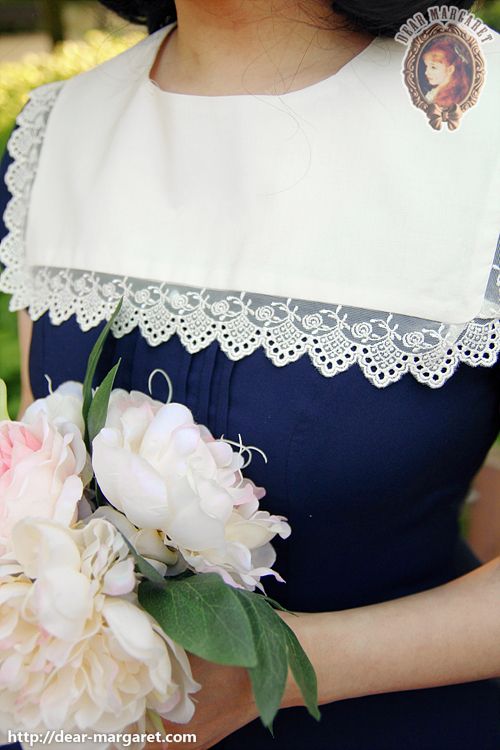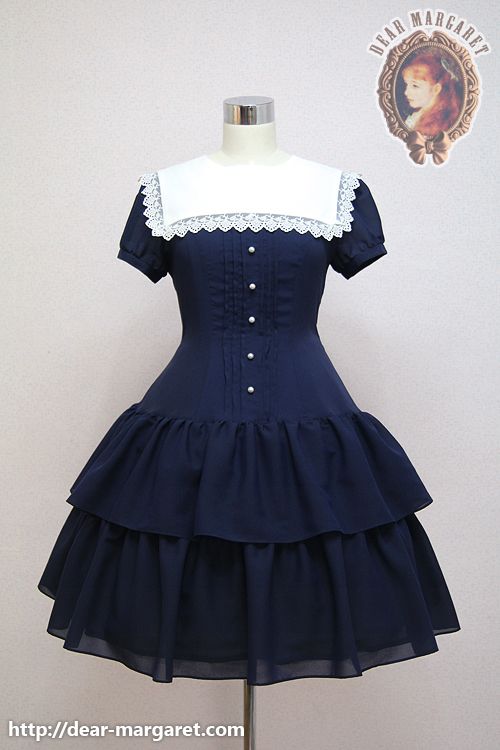 We hope that you enjoyed the photos! Until next time!