Hi guys!
I just received my IW Oddment Pack A in the mail, and I thought that the lolitas of egl might be interested in checking it out.
~Enjoy~
I ordered an IW Oddment Pack A, and I wasn't let down by what I received!
First up, we have my unboxing video.
I was so excited to open it though, that I derped out and put my camera in portrait. Go me!


(Apologies for being such a dweeb in my video, I was ridiculously excited!)



So, after filming my unboxing video I set to work on properly opening and photographing my new pieces. Funnily enough, I realised that all of my blouses were short sleeved when I opened them! ahah
Also, finding stock listings turned out to be much easier than I thought it would be. (I got lucky and everything still had tags attached.)
In total, I received 17 items! Here they all are, complete with product names and a listing of any damage I found:


~ITEM RUNDOWN~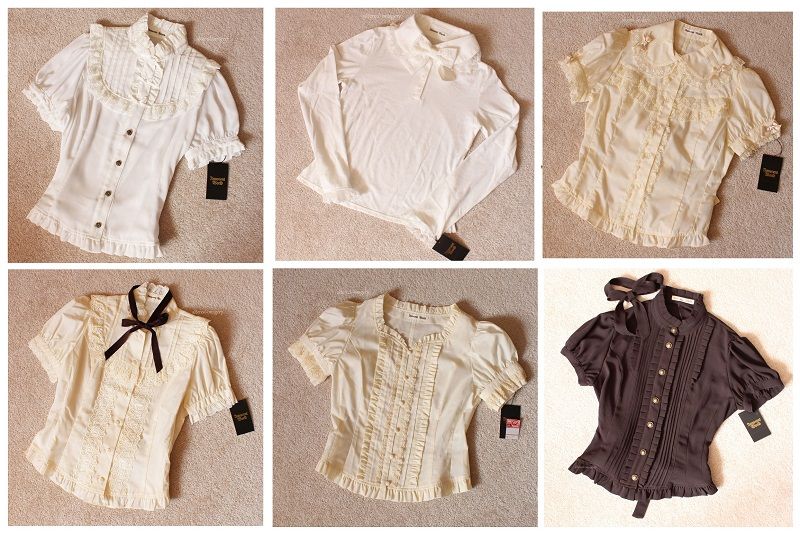 From Left to right:

-Petit Ribbon Blouse in White, Size L, no damage spotted
-Round Collar Ribbon Pullover, no damage spotted
-Round Collar Ribbon Short-Sleeved Blouse in Beige, Size S, no damage spotted
-Rose Cotton Lace Blouse Beige x Brown, Size L, no damage spotted
-Heart Decollete Blouse in Beige, Size M, no damage spotted
-Tuck Frill Short-Sleeved Blouse in Brown, Size S, no damage spotted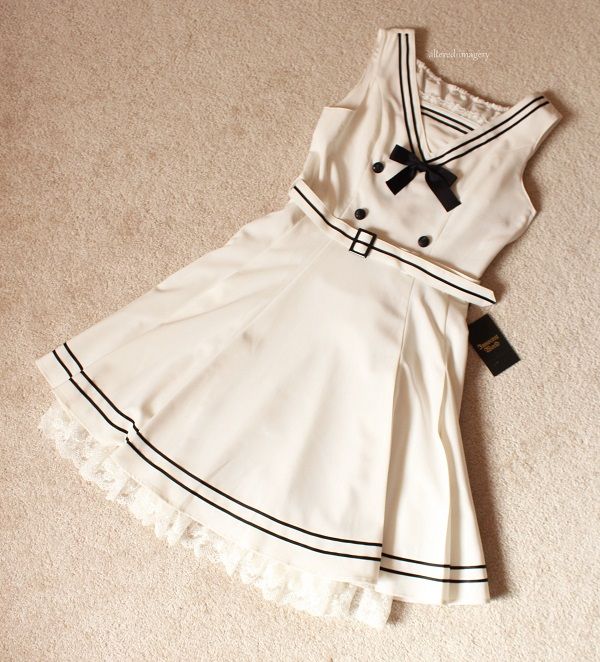 -Cecilia JSK in White, slight run on chest section (total of 1cm in length)

This is super adorable! I just wish that it was longer in the bodice, since the waist of the dress sits a little high on me.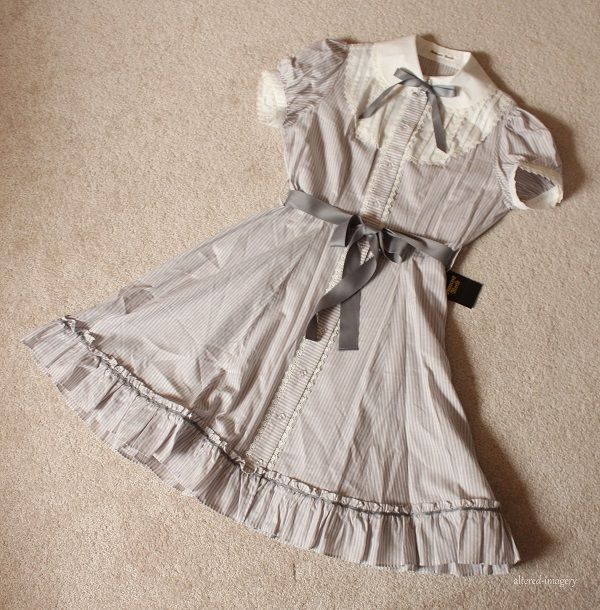 -Stripe Round Collar Flare OP in Gray, size L, seam coming apart for 3cm beneath left sleeve

My second favourite piece from the pack! Unfortunately, I'm stumped as to how I can coordinate it with my wardrobe.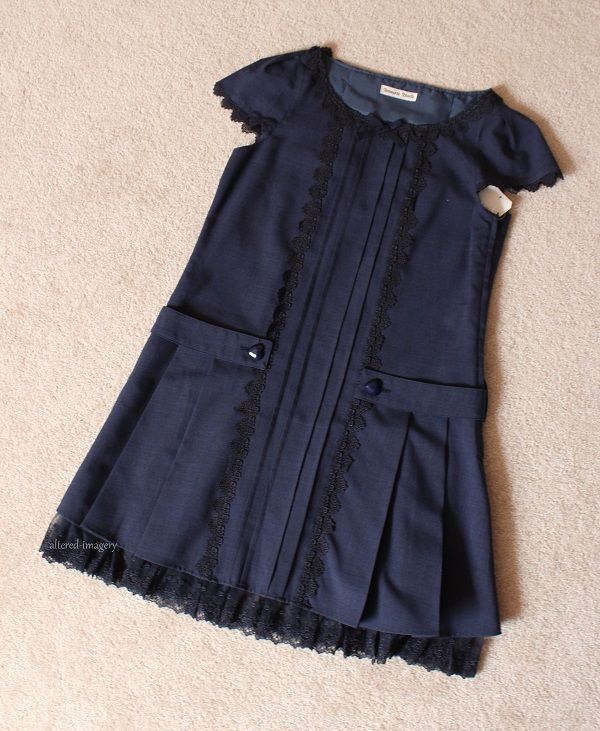 -Natalia OP in Navy, no damage spotted
A slightly odd item, but it's actually rather flattering when worn. I think it'll be cute for otome wear.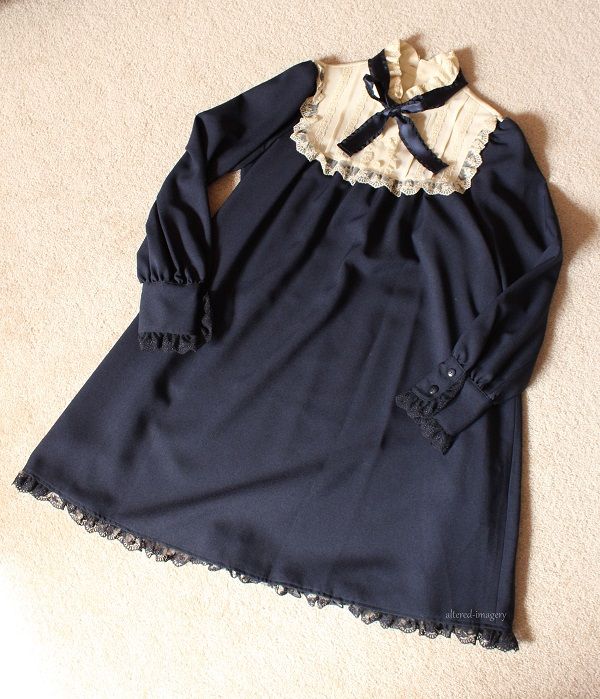 -Square Yoke Doll OP in Navy, no damage spotted
Another interesting piece. It's designed to be a loose fit, but the waist ties at the back help give it a bit of structure. An extra centimeter in the sleeves would have been nice though.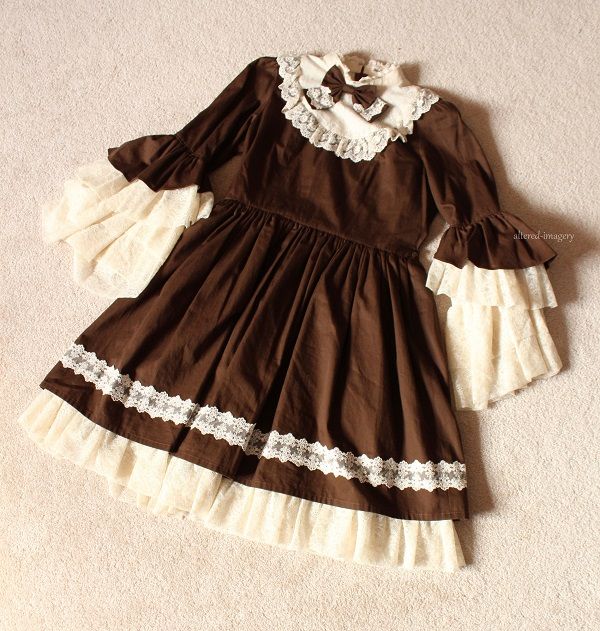 -Standing Collar Lacy OP, no damage spotted

A very OTT piece. The lower lace sleeve section is removable (it's just attached with buttons and elastic.) If I end up keeping this piece I think I might unpick the lace around the hem of the dress and the sleeves.






-Bouquet Stripe JSK in Wine, Size M, no damage spotted
I thought this would be nice for casual wear but unfortunately the bodice of the dress looks odd one me. It's since been sold.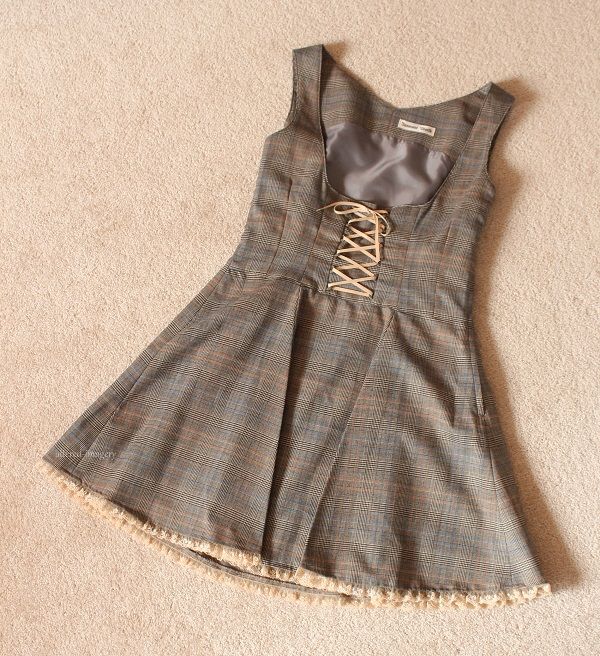 -Checkered Lace Up JSK in Brown, not damage spotted

My favourite piece in the pack! If it wasn't for the IW tag, I would have thought that this was an Amavel item (they're an otome brand.) The weather is cooling down over here so I can picture myself wearing this with oxfords, thigh highs, and a beret.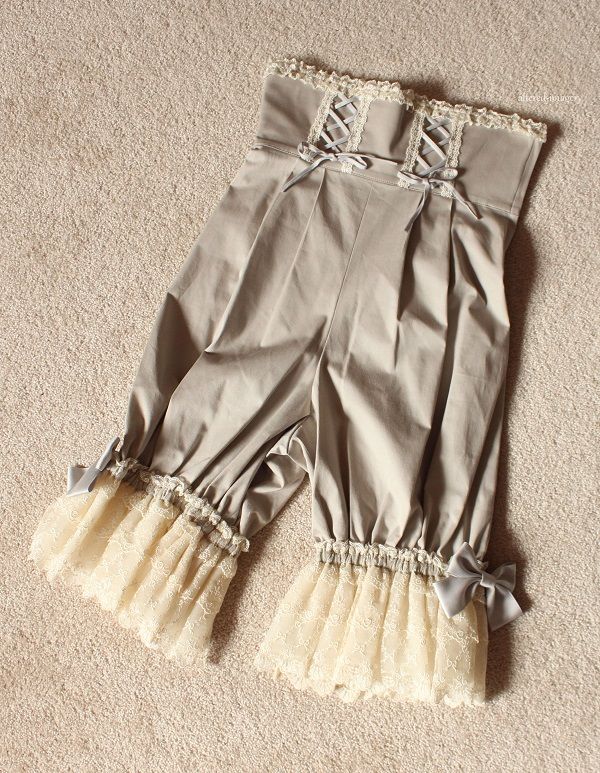 -Margit Pants in Grey, no damage spotted
These are super cute but I can't see myself wearing them. The lace IW used is amazing though.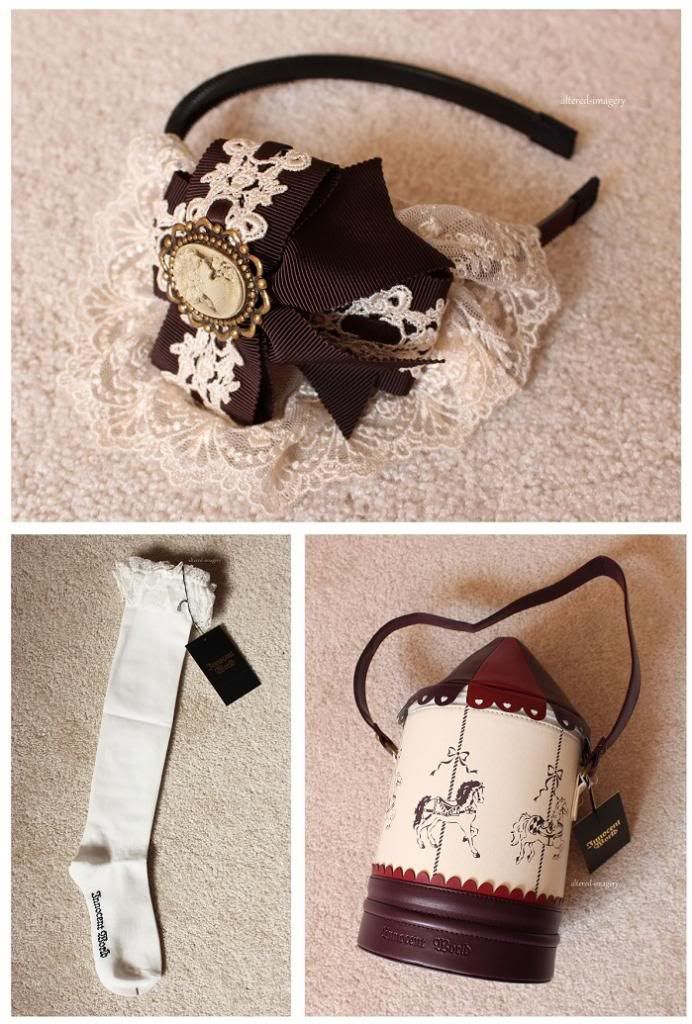 -Cross Lace Cameo Head Bow in Brown, no damage spotted
-Knee High Socks with Wide Lace, faint yellow marks around ankle
-Merry-Go-Round bag in Bordeaux, slight glue mark
The head bow matches a fair bit in my wardrobe (hurruh) but the bag isn't quite the right colour for anything I own, it's such a shame though because it is very cute. As for the socks, I look a little odd in anything knee high so they'll have to go :/
All in all, I'm very impressed with my pack. Kudos to IW as well, since they gave me pretty cohesive items! I think that a lot of the pieces will be staying, mainly because they fit with the classic part of my wardrobe rather well :)
All of this content has been made re-bloggable on my tumblr

~Thank you for looking!~