This is my first wardrobe post because I wasn't part of the community last January. Most of my wardrobe pieces are sweet Angelic Pretty prints, but I am acquiring more classic pieces lately.
Angelic Pretty pieces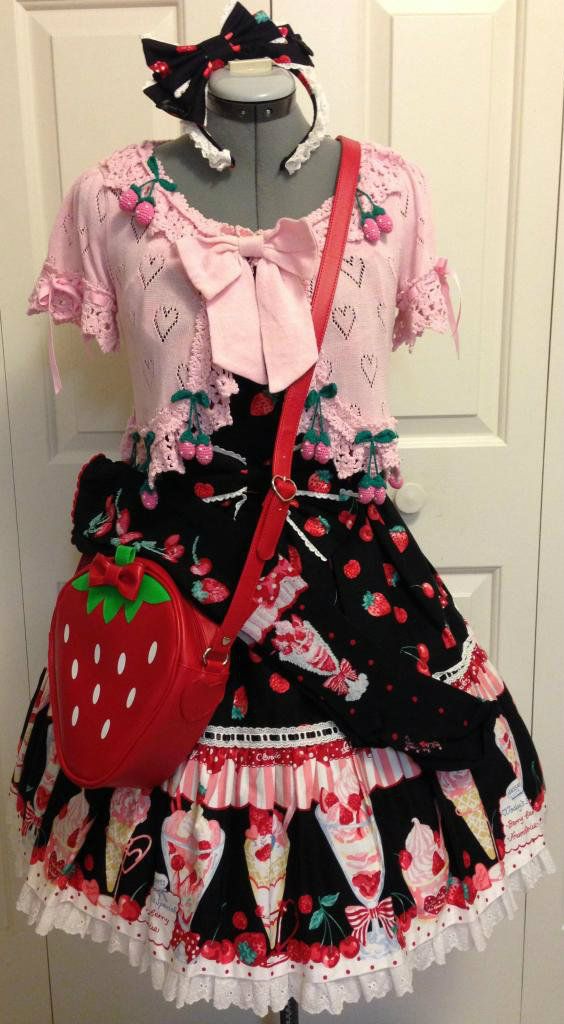 Strawberry Parlour Tiered JSK, Headbow and OTKs in black. Strawberry Parlor Bolero in pink. Berry Berry shoulder bag.
This was the dress that got me into Lolita. :)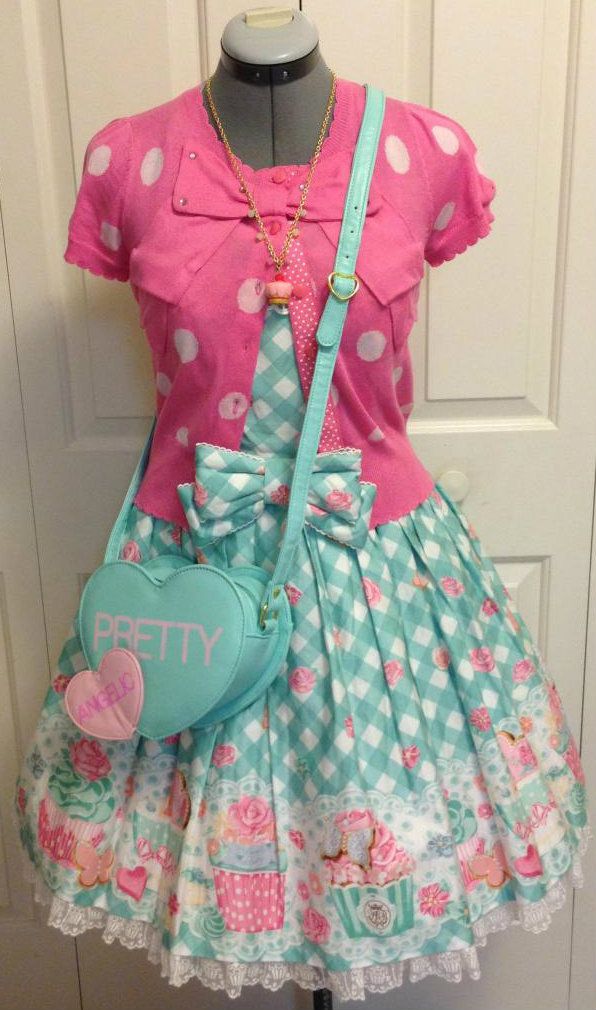 Sugar Fairy Cake Halter JSK in mint. Polkadot Knit Cardigan in dark pink. Sugar Hearts pouchette in mint.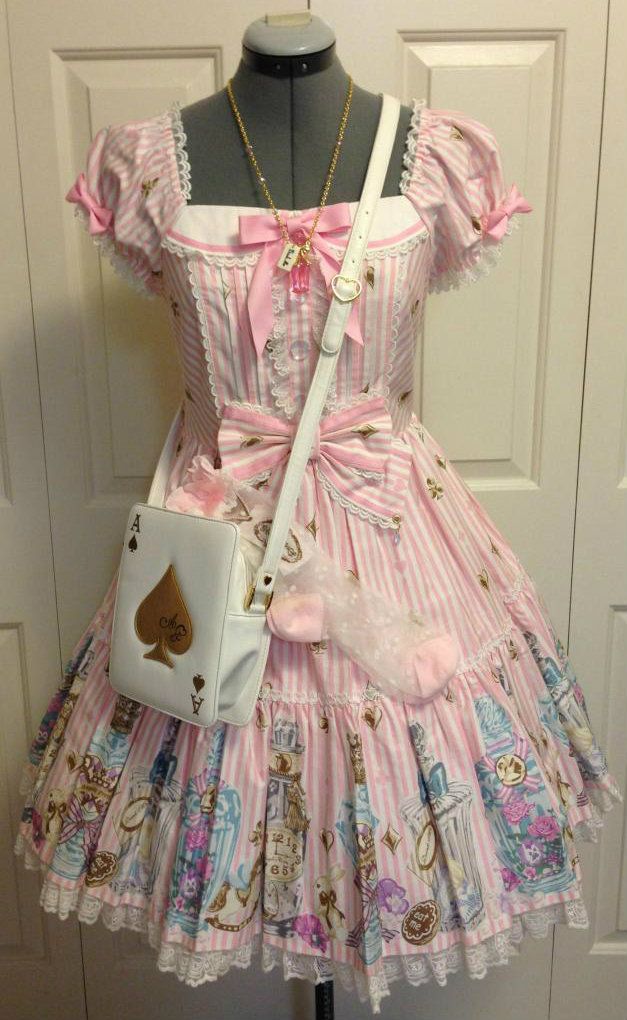 Glass Bottle of Tears OP, Drink Me ankle socks in pink. Queen Trump shoulder bag in gold.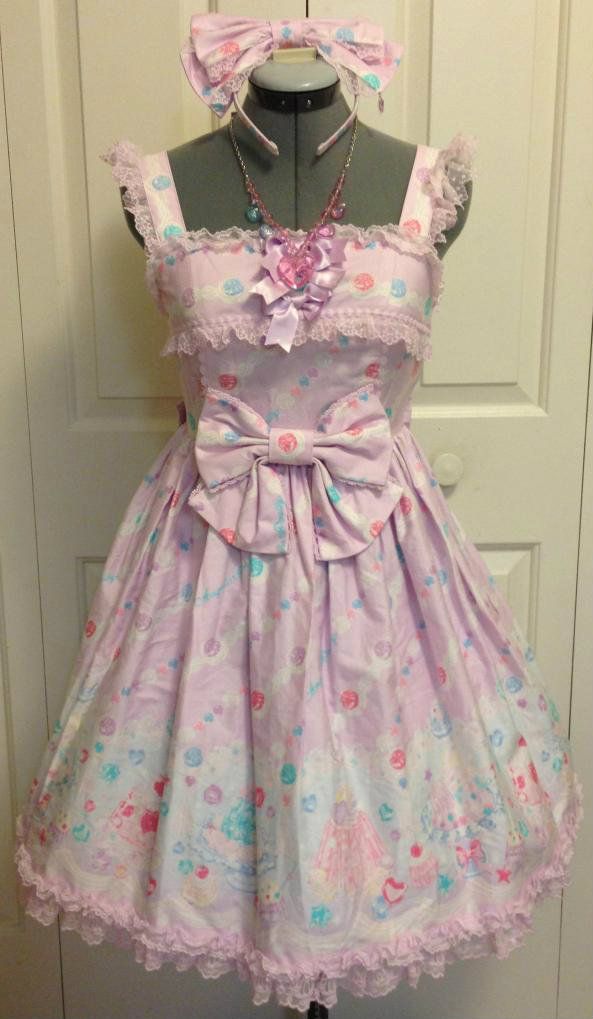 Jewelry Jelly Switching JSK, Headbow in lavender.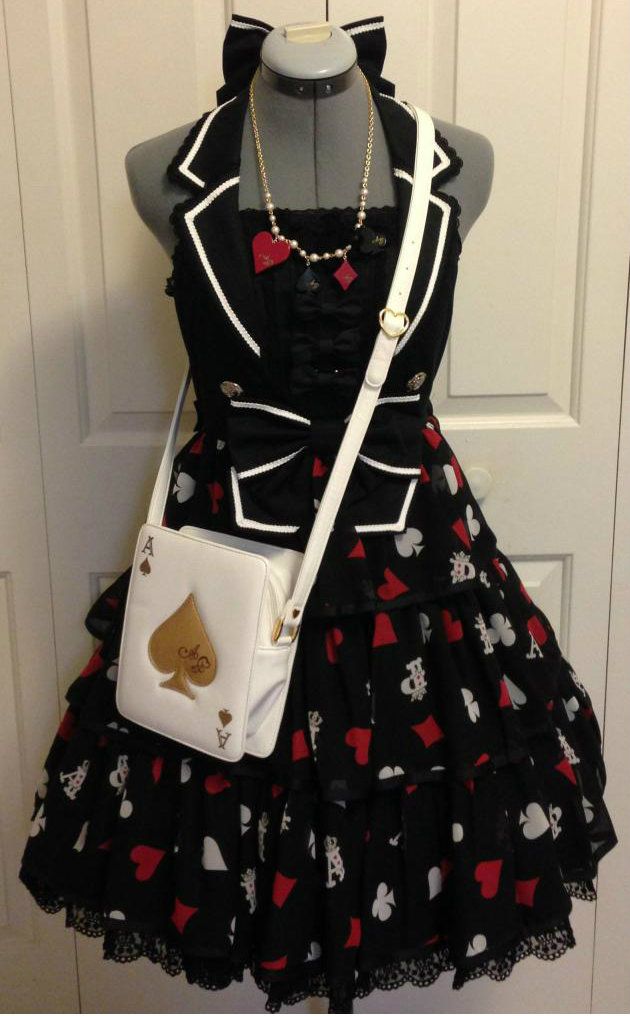 Royal Cards Magician JSK in black. Queen Trump shoulder bag in gold.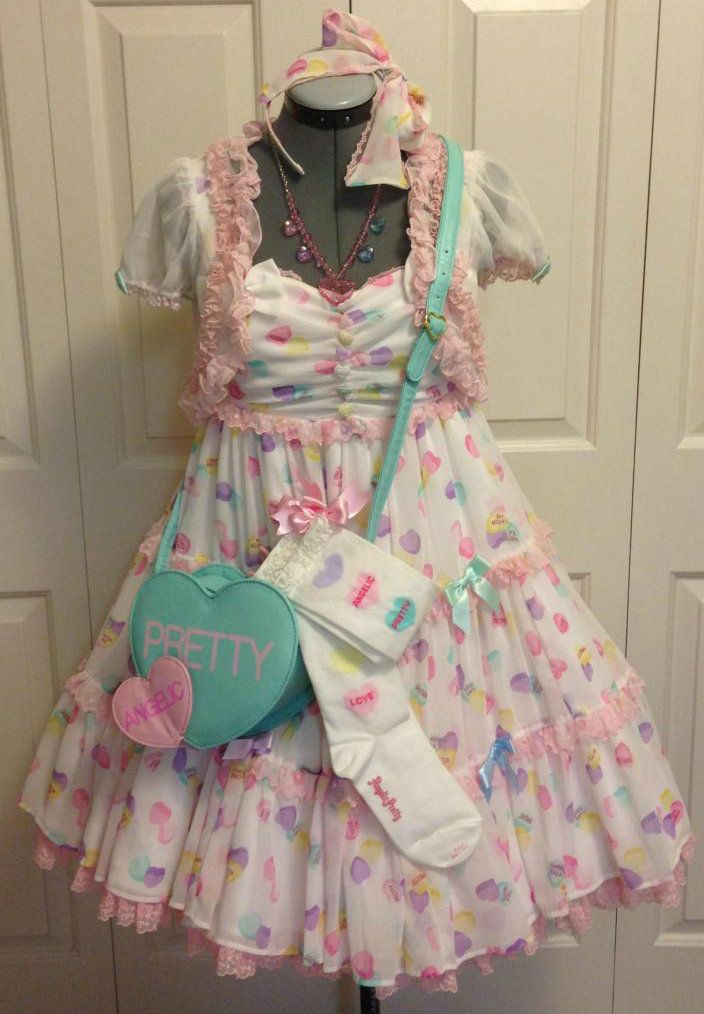 Sugar Hearts JSK, Headbow, OTKs in white. Soap Bubble bolero in white. Sugar Hearts pouchette in mint. This was my dream dress and is still probably my favorite piece of my wardrobe. :)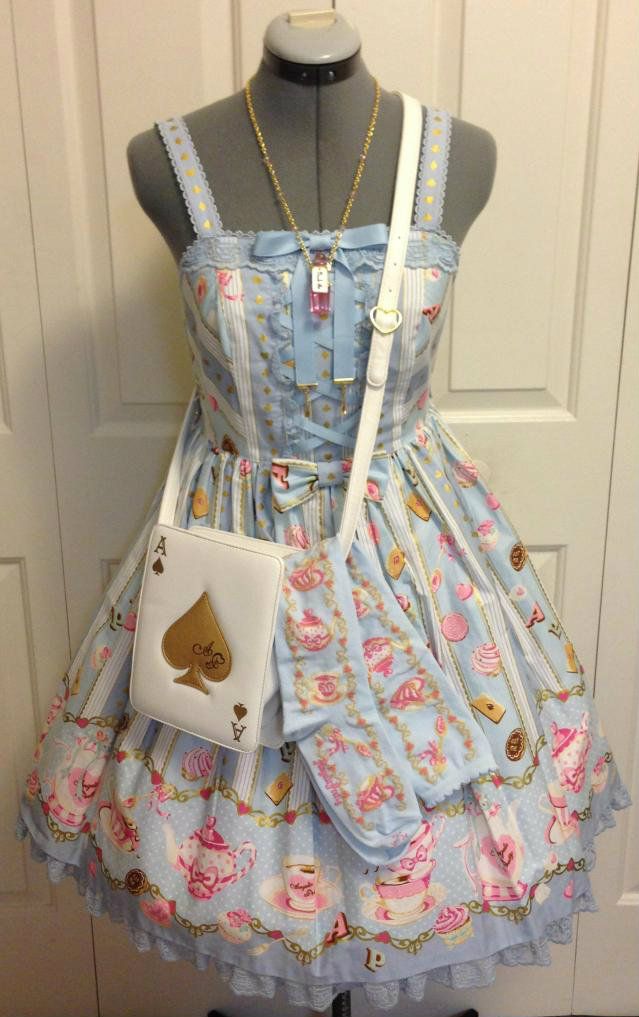 Wonder Party JSK, OTKs in sax. Queen Trump shoulder bag in gold.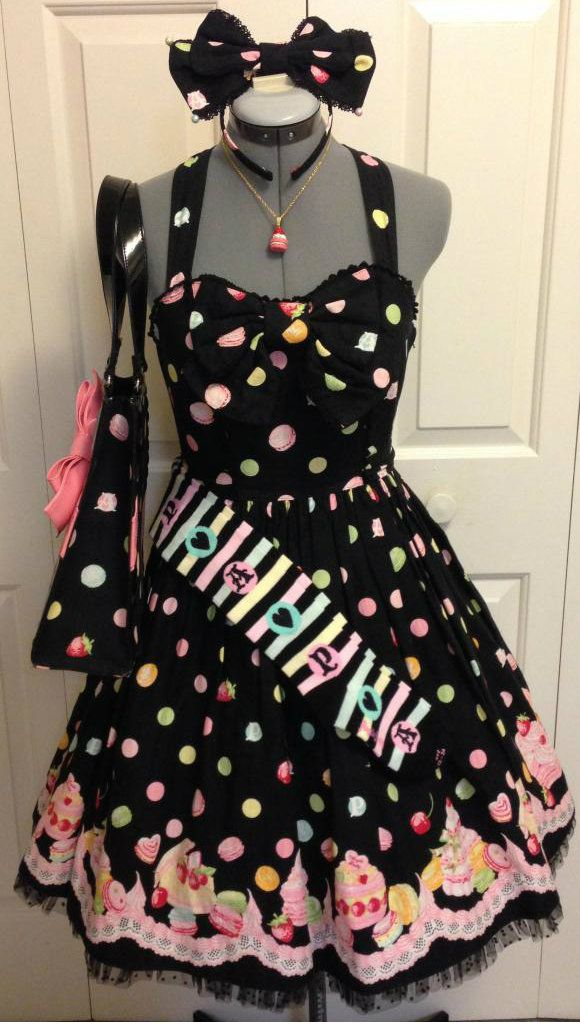 Dreaming of Macarons JSK, Headbow, OTKs and purse in black.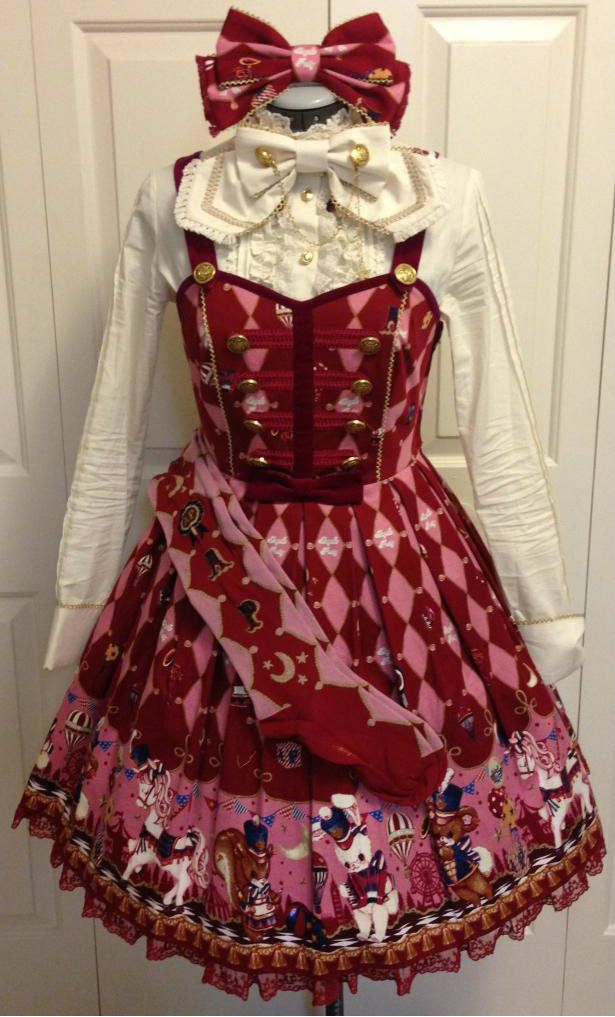 Toy March JSK, Headbow, OTKs in wine. Toy March blouse in ivory.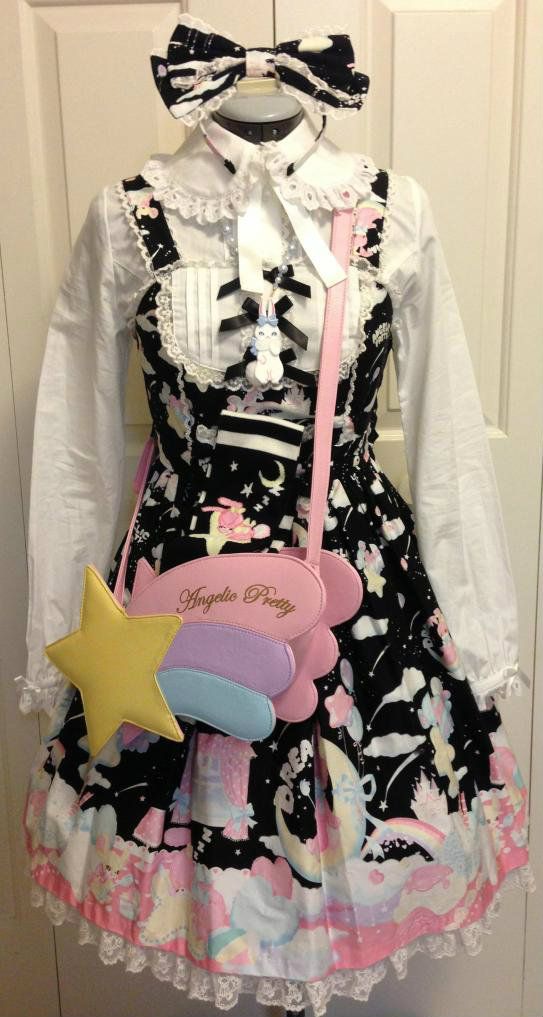 Dream Fantasy Lucky Pack JSK, Headbow, OTKs in black. Twinkle Star pouchette in yellow.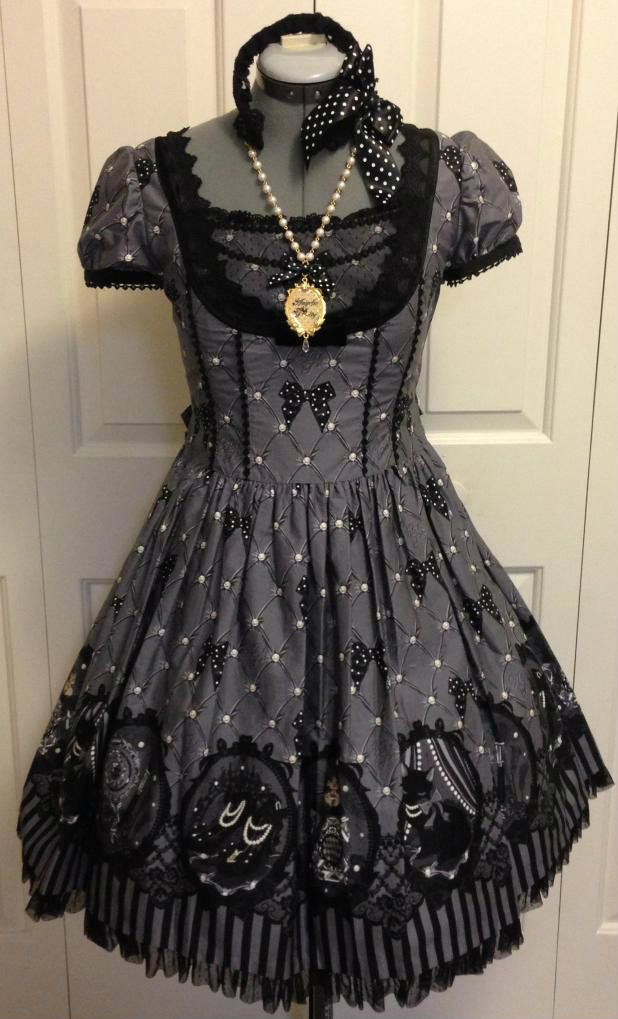 Cinema Doll OP in black. Doll Lace Headbow in black.
Baby the Stars Shine Bright pieces
Snow Queen Snow Rose JSK, OTKs in sax. (Angelic Pretty kitty fur hat)
Victorian Maiden pieces
British Marine JSK in navy. Off brand cardigan in ivory.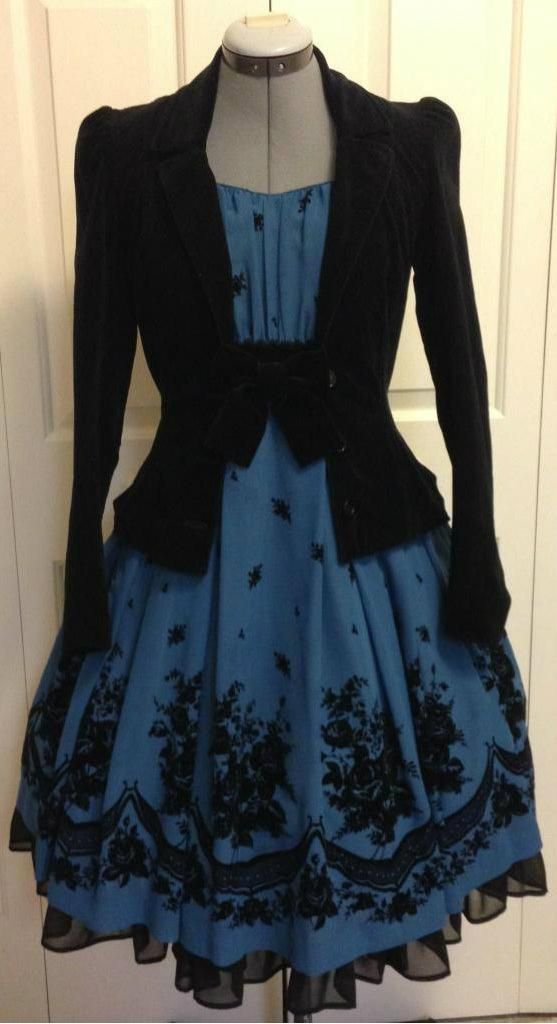 Rose Flocked Chiffon in Peacock Blue. Betsey Johnson black velvet jacket.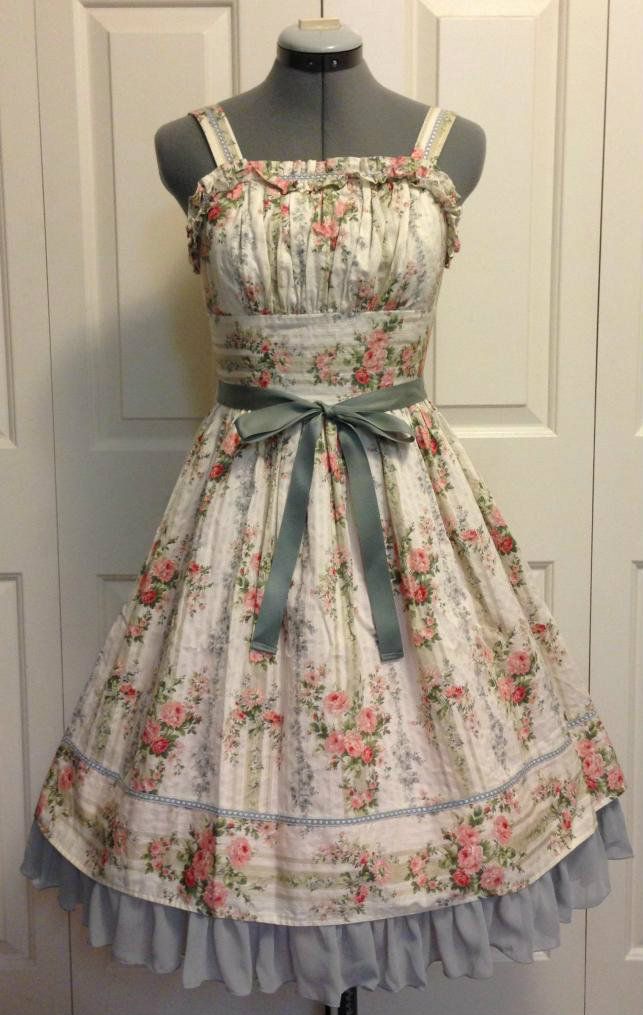 Striped Rose Ribbon JSK
Jewelry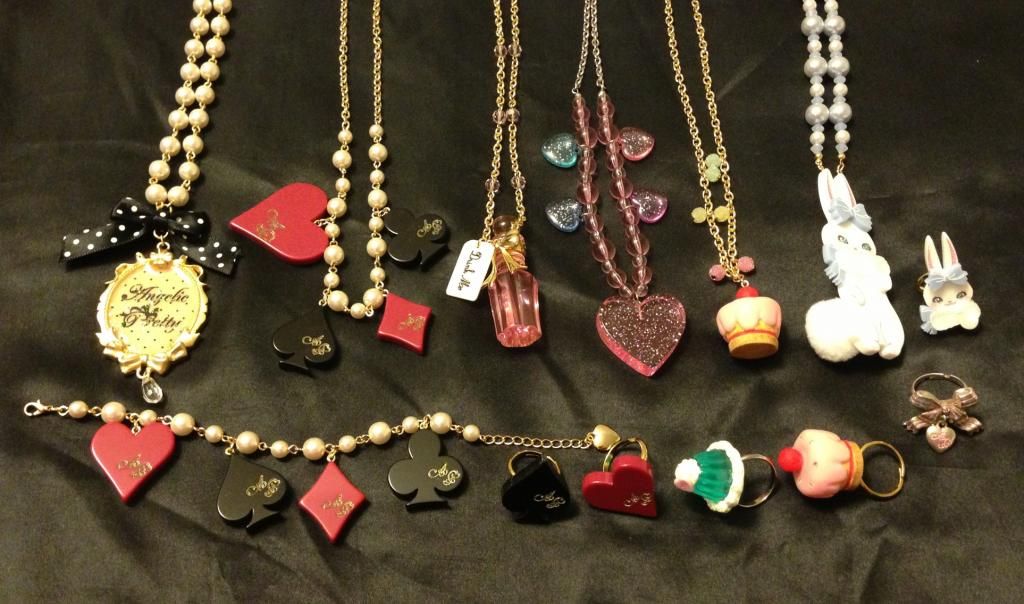 My Angelic Pretty jewelry.
Top Row: Cinema Doll frame necklace in ivory. Trump Doll necklace in wine and black. Drink Me bottle necklace in pink. Jewelry Jelly necklace in pink. Country of Sweets cupcake necklace in pink. Marshmallow Bunny necklace in sax. Marshmallow Bunny ring in sax.
Bottom Row: Trump Doll bracelet in wine and black. Trump Doll rings. Jewelry Jelly ring in sax. Country of Sweets cupcake ring in pink. Tears Ribbon ring in pink.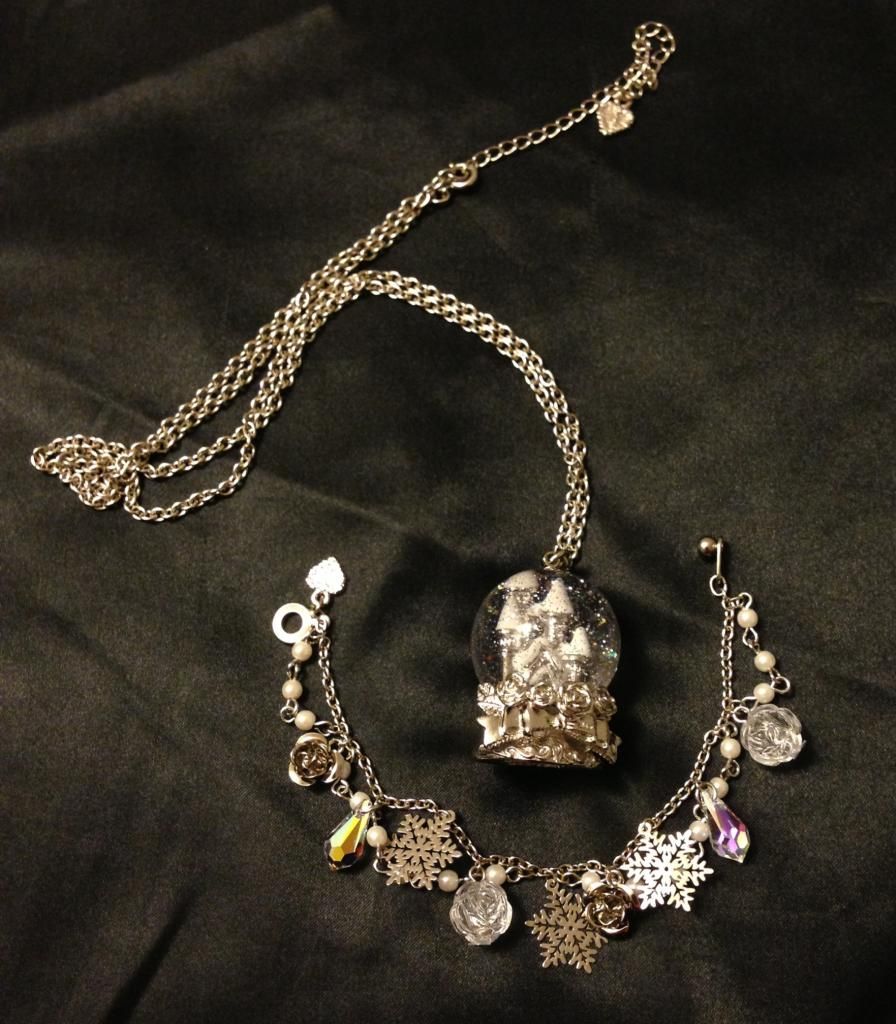 My Baby the Stars Shine Bright jewelry
Snow Queen Snowglobe necklace in silver. Snow Queen bracelet in silver.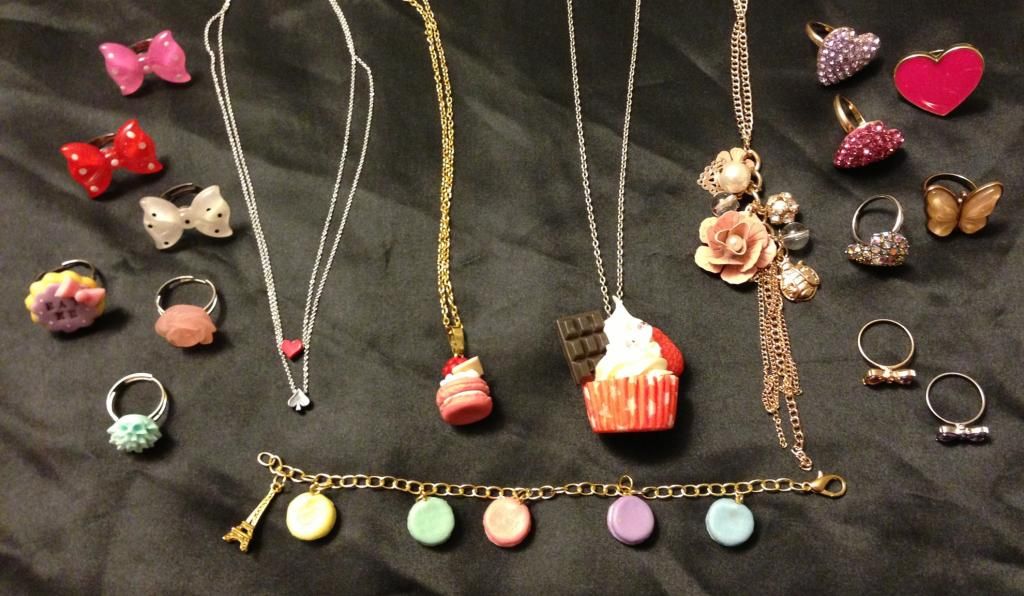 My Etsy/Offbrand jewelry
Shoes!Bodyline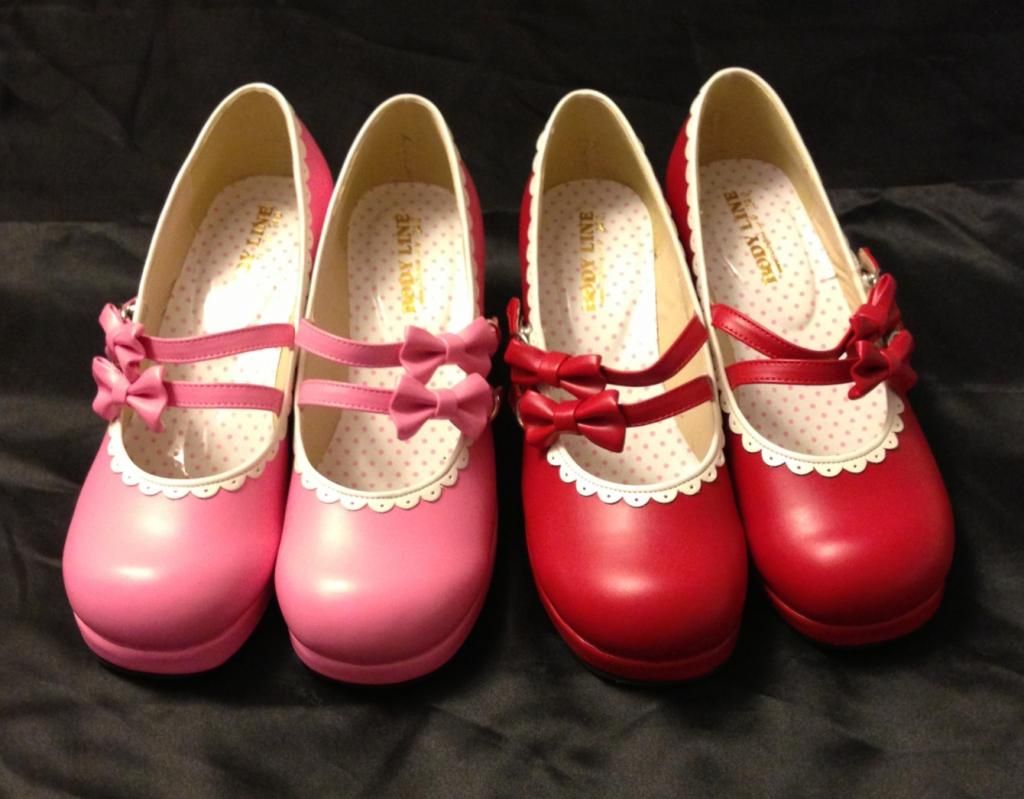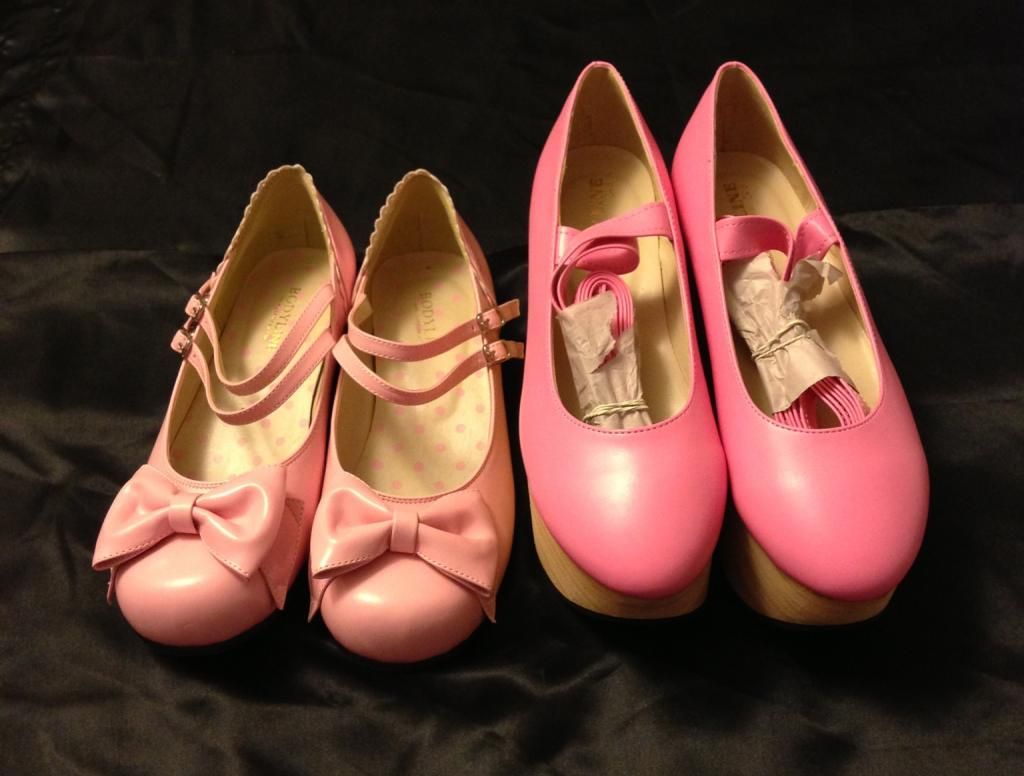 Vivienne Westwood Anglomania x Melissa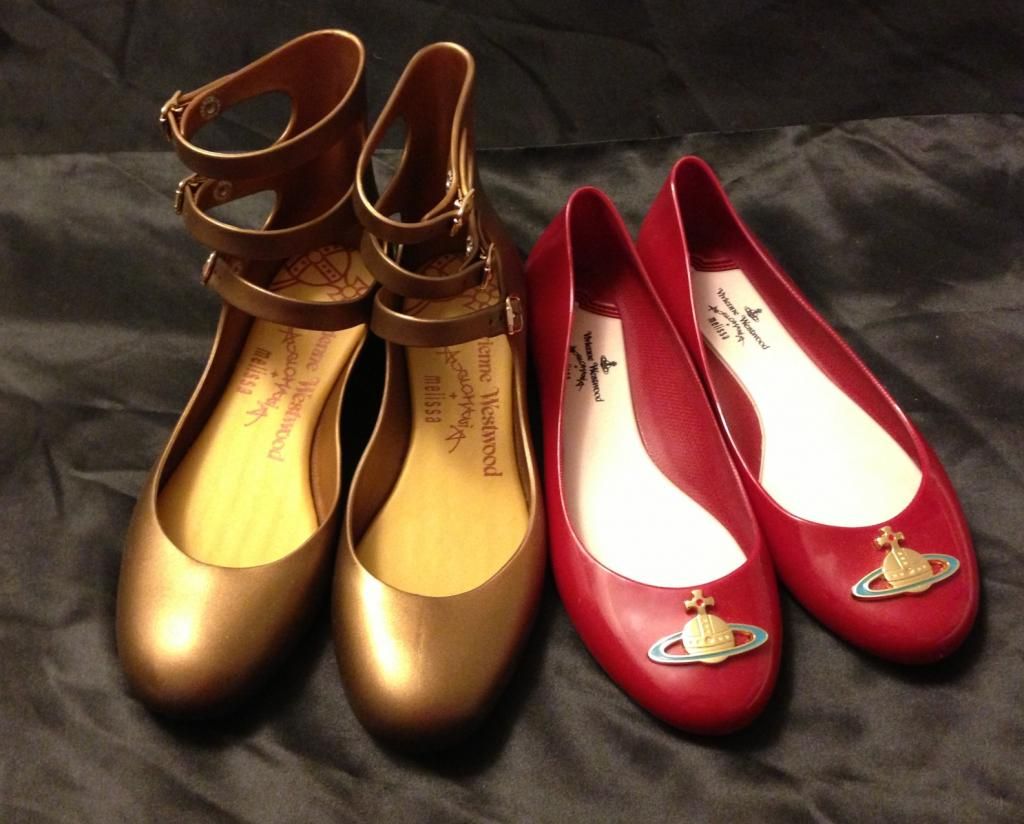 Three strap flats in gold, Orb flats in red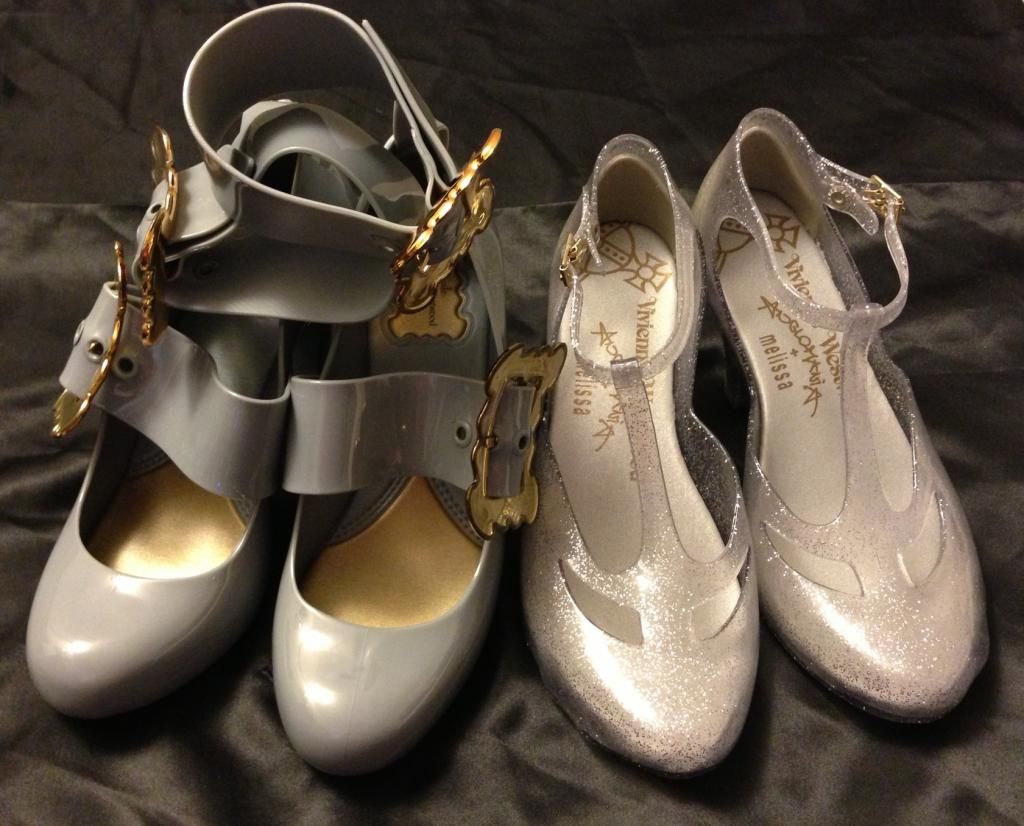 Frame heels in blue/grey, T-strap heels in clear/silver glitter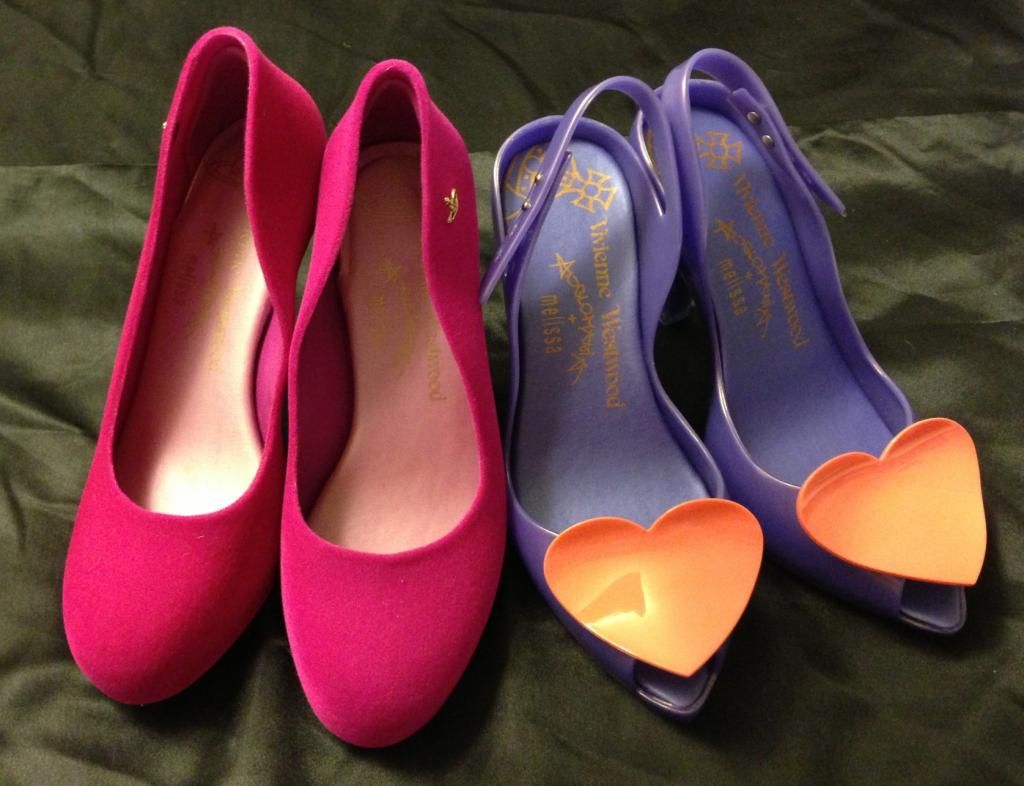 Flocked Skyscrapers in pink, Lady Dragon slingbacks in purple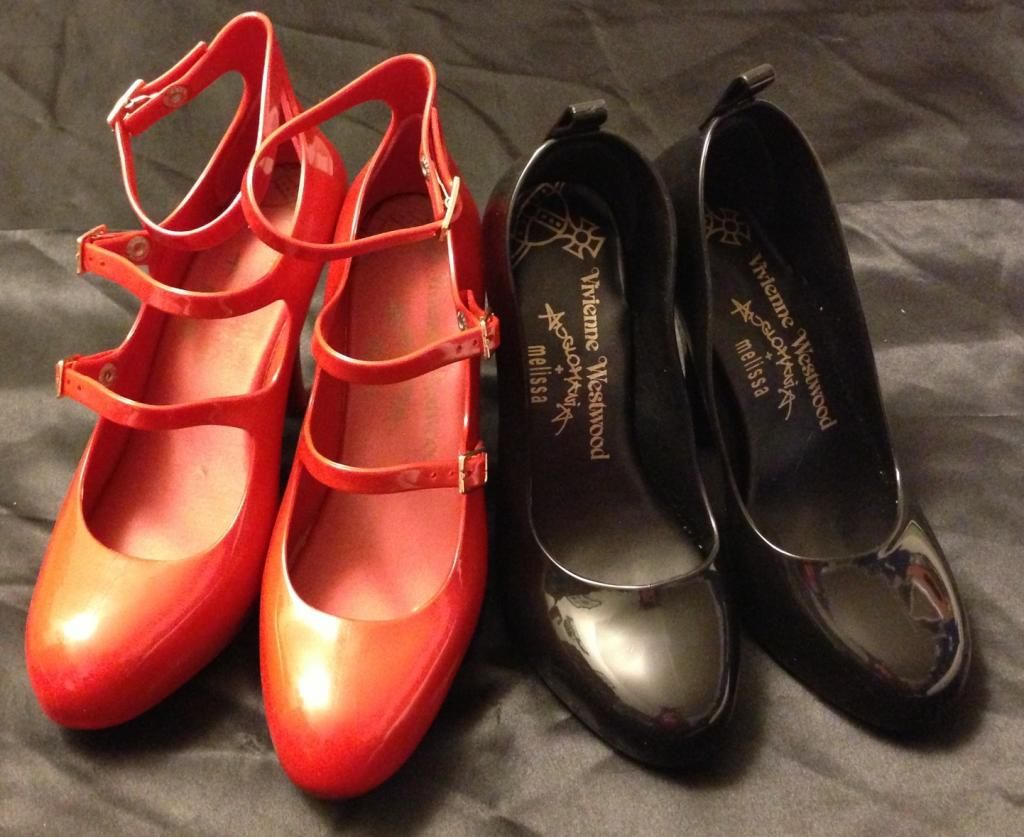 Three strap heels in red, Skyscrapers in black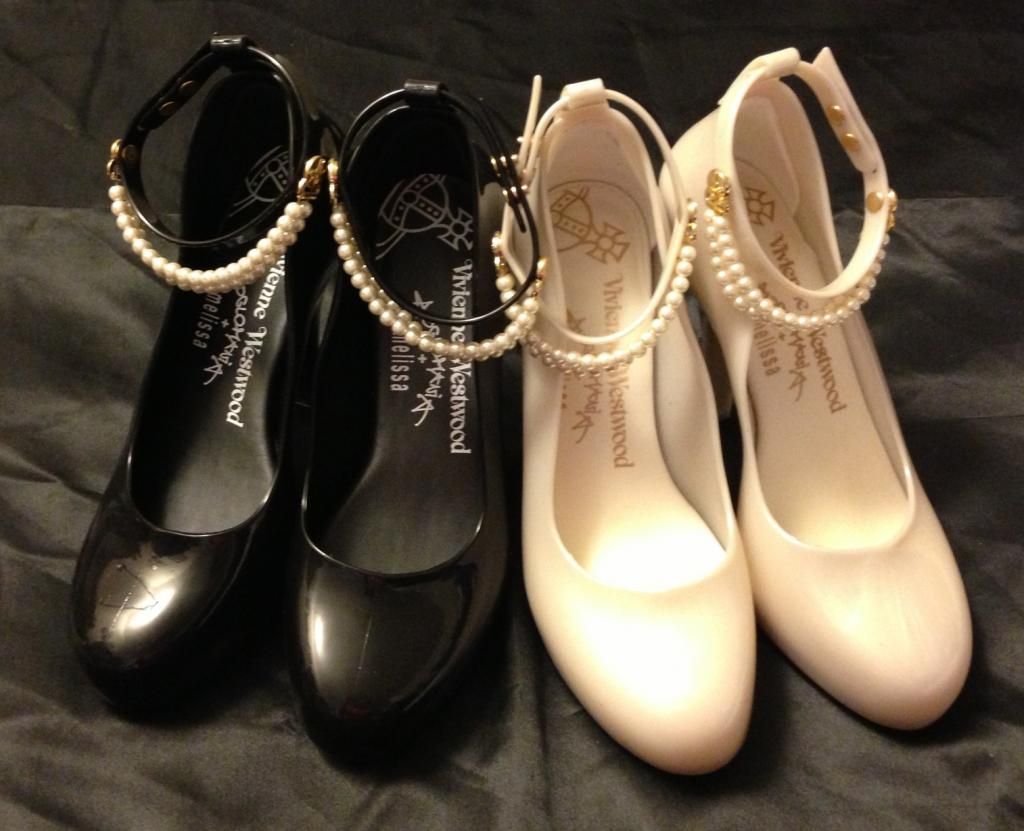 Skyscraper III in black pearl and white pearl. I wore the white pair in my wedding! :D
Other brands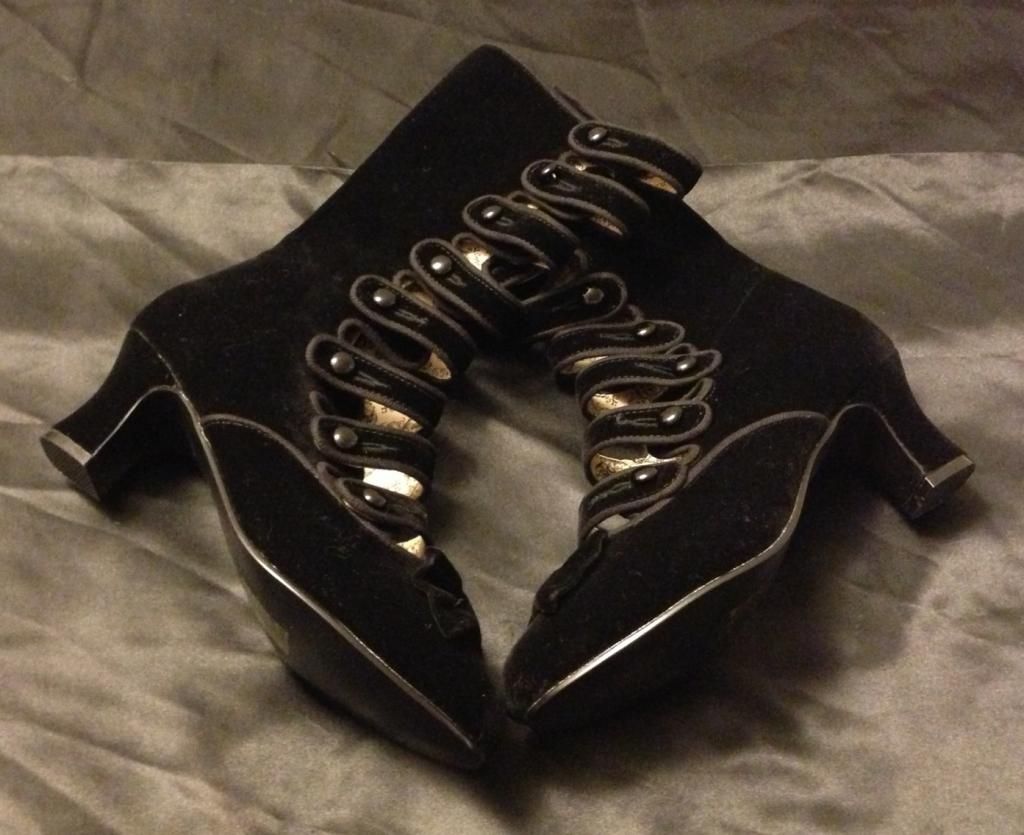 Bordello boots in black velvet
Incoming but not yet pictured
MMM Silent Moon Long OP in white with black print
Haenuli Stained Glass of St. Giles JSK in white
AP Sweetie Chandelier JSK, Headbow, and OTKs in pink
AP Jewelry Jello OP in black
BtSSB Bolero in sax
BtSSB Secret Garden bolero in white
AatP Queen's Coach necklace in Antique Silver
Phew! I think that's everything! Thanks for looking!