The meet was a blast, and I hope everyone who attended had fun as well. As many suggested, the next meet might be a swapmeet event, but it might also be at a venue (i'll definitely look into the pricing and loscation)
Anyhoo, we had our picnic, did our introductions and played games.
After that many left and those that remained browsed around the pier, including riding the carousel and eventually walked around the promenade and browsing the newly remodeled "mall extension to the 3rd st. promenade"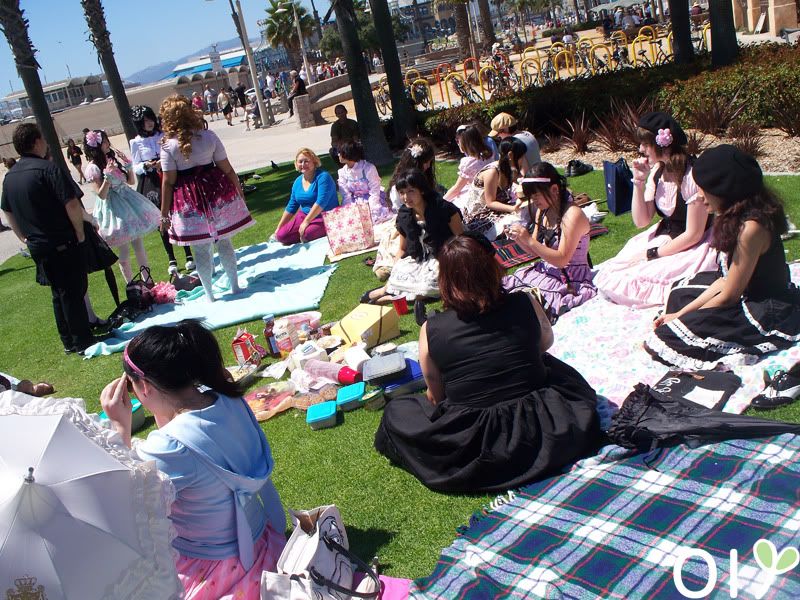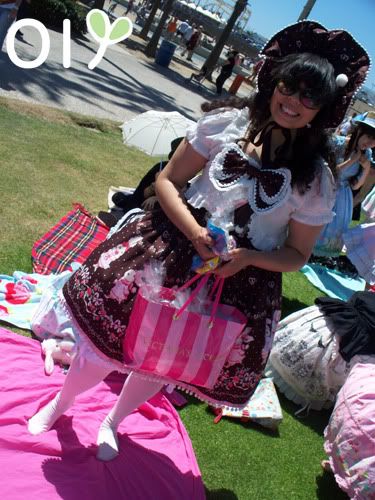 Candied goodies were passed around during the meet <3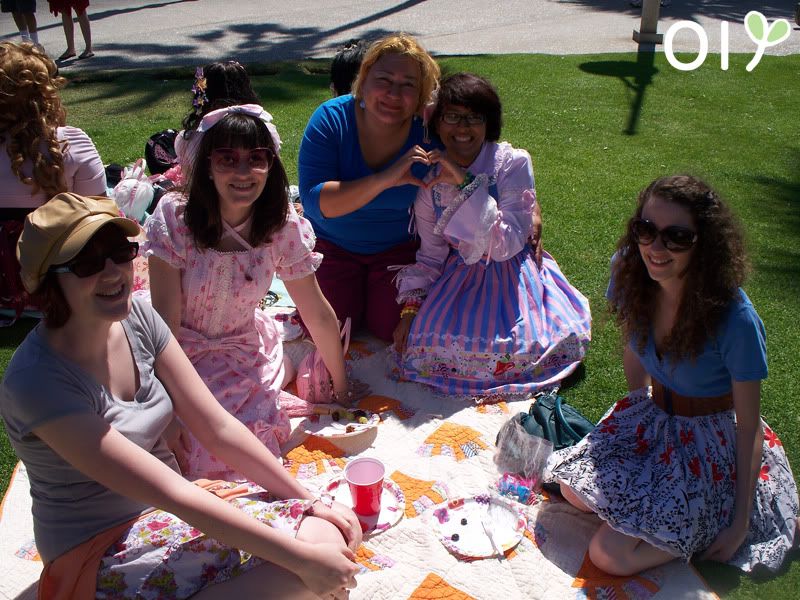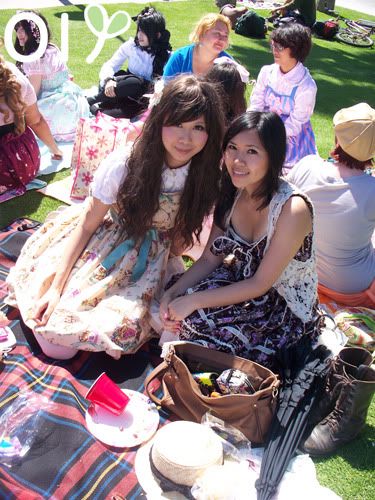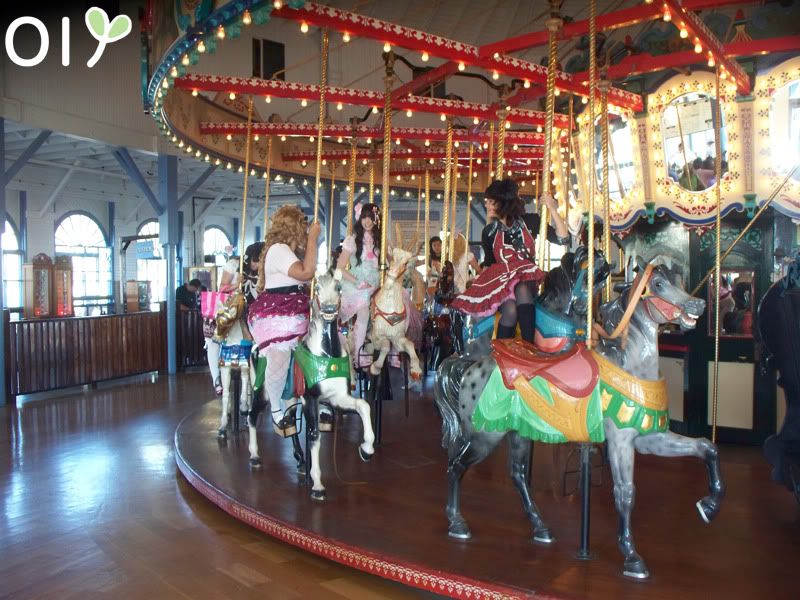 Now for the two GIGANTIC panoranma pics that contain all of the lolitas that attended... well most :P
Sorry about the er... glitches in these panorama pic. It was hard to capture everyone while they were moving and reacting to everyone's introductions.
Thank you very much for view and for attending this fun meet <3