Drew a picture yesterday that had a lolita in i it so thought I would share it. I drew this cause its fun to draw people crying! I get bored of drawing smiles, drawing scared and sad people is fun XD. I also wanted to draw some bugs but im not good at even drawing a millipede lol! Sorry.
I tried to fix the quality but all i have is a camera phone now no scanner or anything. But since its black and white it looks not too bad.
Done in marker only this time.
Let me know if the quality of the image isnt good enough, and I will be happy to remove it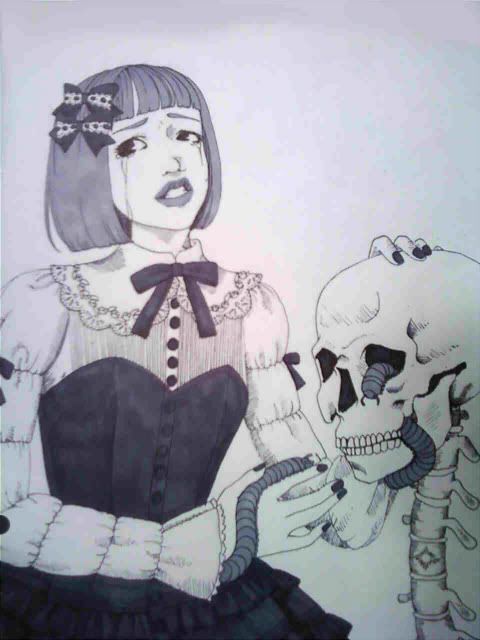 DeviantART
Thanks for looking!