I'm coming out of lurking for a brief momment to tell you about a few thoughts I've had. It seems that many Lolita's here do not mind gaming as I've noticed a number of posts concerning things such as MMORPG's. So I thought to myself what about the Sims 2? It's a popular game, surely I can't be the only person who likes the Sims 2 and Lolita fashion.

First off I'd like to show you a few ingame pictures (Nothing special, just a few screenshots. The dresses may look a little bit odd at the bottom, but that is only because my Sims seem to enjoy mucking around and doing silly things like jumping on chairs xD):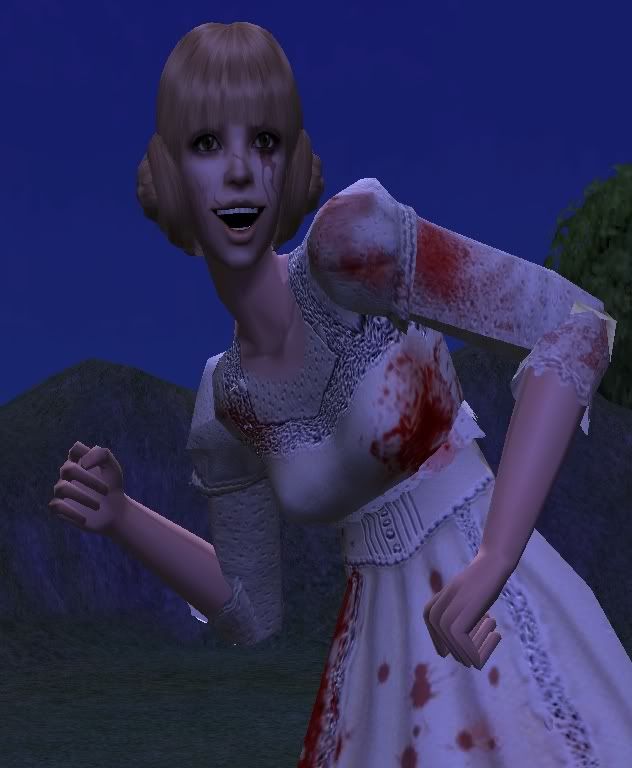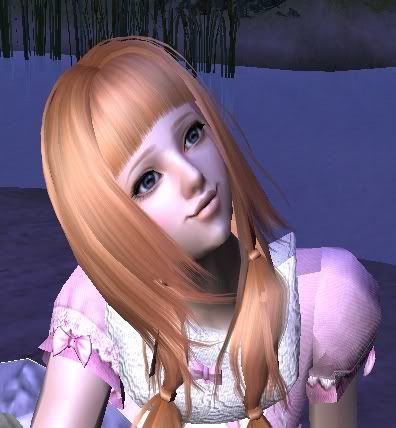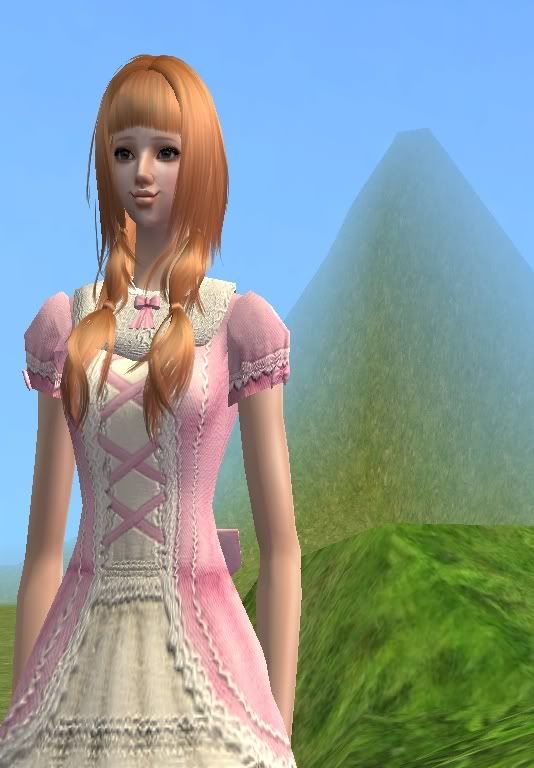 Secondly, If you can't be bothered to read the below here it is in short:
* I'm planning to create a list of as many Lolita/inspired items for the sims 2 that I can find (I've found quite a lot currently). After a bit of searching I've noticed that there is a couple of old requests for Lolita Sims.
* This will involve many hours of trudging through fourms etc, so I would only like to do it if there are other Lolita liking simmers out there. So if you are interested let me know please ;D
The Way The List Will Work:
I'd like to keep it fairly simple. It will have an image of the object in question (generally most things will have more then one colour, style etc however to save space I won't post a shot of every single thing), The link to the page where you may download from and perhaps a sentence or two if I feel it is needed. For those who are new to custom content I'll attempt to find a few 'how-to install' mannuals for you, but don't be scared it's really easy once you know how.
Instead of posting a super long post on EGL that will take FOREVER to scroll through, I'll create seperate posts on my journal that will deal with the sections below. That way if you only want clothing then you only need to click on that link.
The List Will Include:
Hair: There won't be alot of hair because really you could use any hair style. It will probably include a few basic hairstyles similar to what the Lolita handbook depicts - Hime cut, Curls, and a few cute piggy tails.
Make Up: Once again there won't be alot of this because there is so much choice. It will probably include some basic/natural/doll-like inspired make up such as eyelashes and lip glosses.
Clothing: This will obviously include Lolita clothing. So far I've found OP's (based on a number of brands - Bodyline & BTSSB etc) and seperates (generally shirts and skirts). A few Lolita inspired clothing may sneak in too.
Accessories: After looking I've found a number of interesting things - Wrist cuffs, lace gloves, tiara's (perhaps for a more hime style?), head dresses, hair bows, a few necklaces that I can imagine with Gothic Lolita outfits, mini top hats, fans, parasols and brand tote bags. I'm hopping to find some bonnets as well.
Other: This made include anything that may be connected to Lolita. For example I found some Alice In Wonderland posters that were very nice. There may be nice tea sets, cute clutter (clutter is generally objects that are purely asthetic. It may include soft toys, cakes, purfume bottles, sewing equipment etc). There also may be the odd piece of furniture or a complete Sim.

Example of Lolita themed CC:
www.digitalperversion.net/gardenofshadows/index.php
This is some Lolita dresses made by the wonderful artist 'xizarx' over at Garden Of Shadows for those who are interested.

Note:
All of the things listed will be free and not require payment to use. If there is for some odd reason something that does require payment because I cannot find an alternative then I will make sure I note that or not include it at all. Also some sites that will be listed (such as Mod The Sims 2) require membership, however this is free and requires nothing more then a user name, password and a working email address.

IMPORTANT: I claim NO credit for anything you see pictured here. I did not create any of this custom content, I simply downloaded it and made my sims with it. All of these creations belong to their original creators.

I'll post this list even if there is only one person who wants it, however if no one here is looking to combine Lolita & the sims then I won't waste your time with it. So if you want let me know ;D
Thank you very much, for letting you take up your time.

A LINK TO MY NEW POST, contains all information etc: http://community.livejournal.com/egl/12932891.html